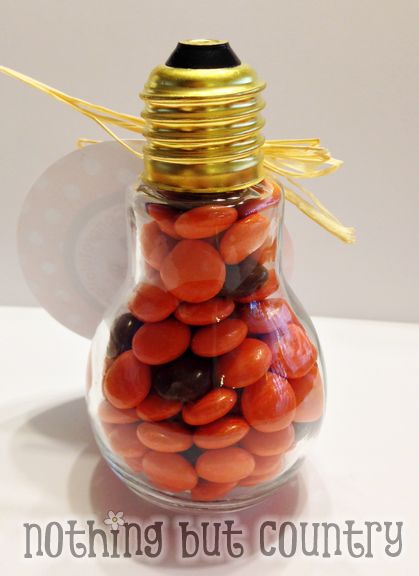 I have used these cute jars before I got from Hobby Lobby for teachers.  (See teacher post here)
But thought it would be just as cute to use for graduates.
School colors are Orange and Black and purchased Reese Pieces candies and pulled all the yellow ones out. My kids were just as happy to help eat the "wrong" colored candies 🙂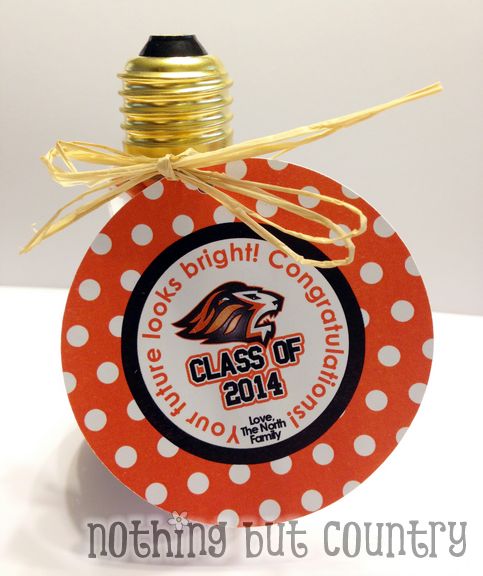 Created a fun tag for the graduates to tie onto the jars 🙂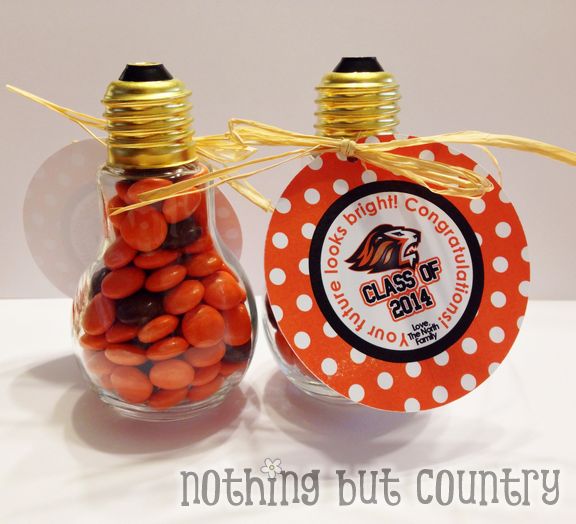 They were the perfect little gifts to give just to let the graduates know that we are proud of them and thinking of them on their special day. Added a card that everyone in the family each signed a little something to the graduate. I am happy how it turned out 🙂 The graduates thought they were pretty cool too! Didn't want to give anything "too" corny 😉
I also know they sell these cute little jars at Micheal's Crafts in other colors besides clear. I haven't personally bought them but I have seen them. Hobby Lobby has been my go to lately for just about everything. 🙂
So I created a more generic tag for all our readers if you would like to use.

CONGRATULATIONS GRADUATES!!! 🙂