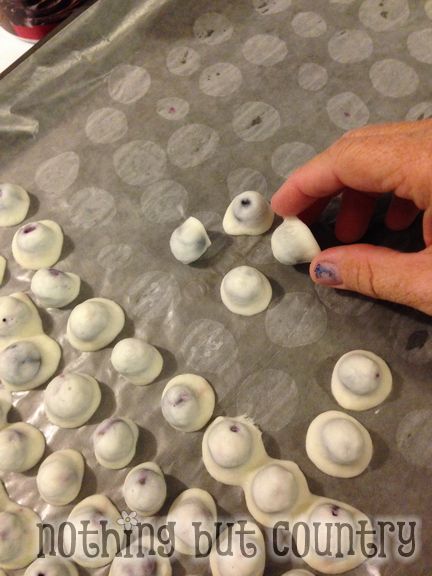 These blueberry bites are SO GOOD!!! Healthy too and my kids think they are icecream 🙂  Even better!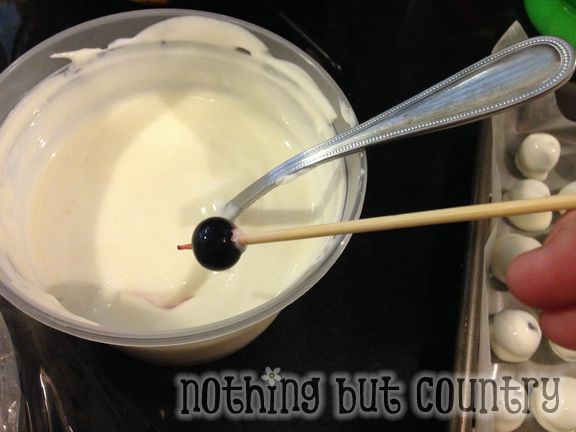 I mixed plain green yogurt with a little bit of lemon juice and splenda/honey/agave. Whatever sweetener you desire. I did not measure. I just added till I got the desired sweetness.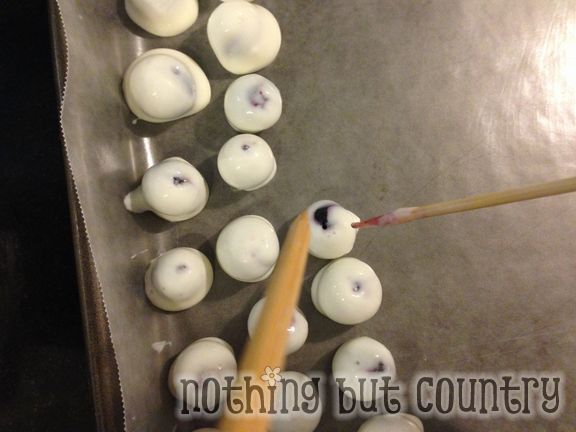 I used bamboo skewers. One to stab the fresh blueberry and dip in my greek yogurt mix and the other to help slide it off. I put them on a wax paper/cookie sheet.  I dipped each one.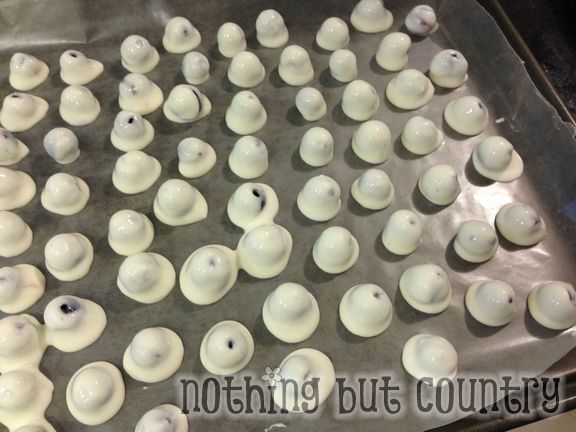 I filled up a full cookie sheet of dipped berries.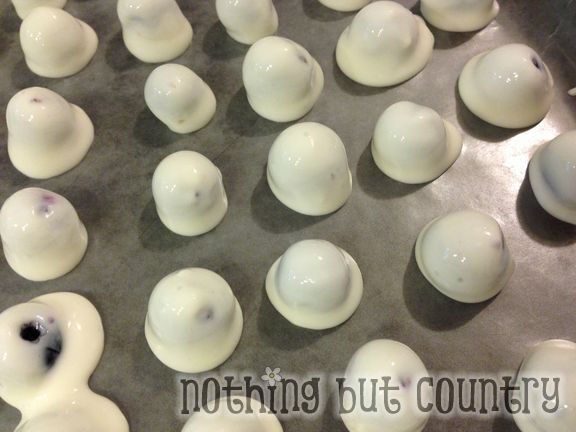 Closer photo of them before they are frozen.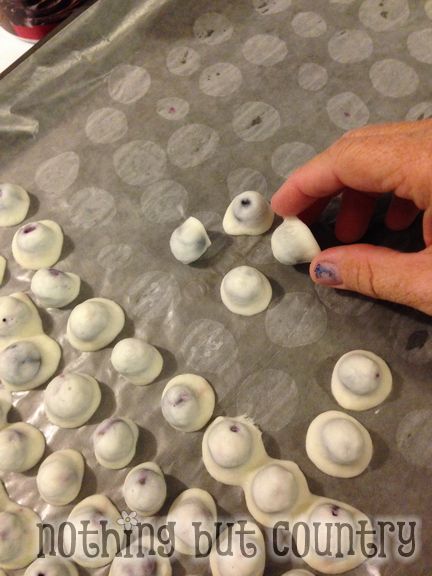 I then placed the cookie sheet into the deep freezer till they were completely frozen and I was able to lift off each blueberry.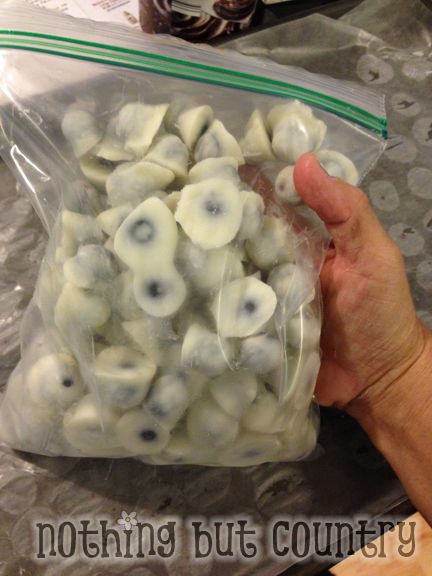 To store them, I just placed them all into a ziptop baggie and put them back in the freezer. They are ready to pop in our mouth on a hot summer day!  They are very delicious. And very healthy too.