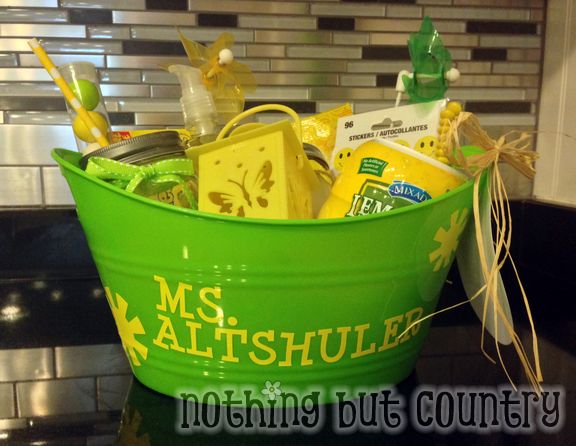 Wanted to make something cute for my daughter's teacher t show her how much we appreciate her.  I have seen all types of "box of sunshines" all over pinterest. I decided to hit up the dollar tree and see what I could come up with. Also I had quite a few things in my own stash to add to the basket. I really like how it turned out! 🙂
Did a basket of sunshine for her teacher.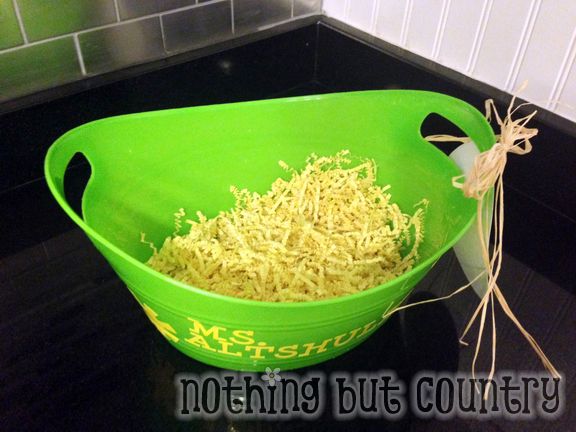 From the Dollar Tree got a cute basket and filled it with a bag of yellow crinkled paper.
Added various things in lemon or yellow. The long strand of candy- is actually all yellow reeses pieces in it. I sorted the reeses pieces the day before needing the orange and brown for a graduation gift (see my previous post for graduation) Had yellow left over and filled a candy bag with all the yellow.  Lemon soap, stickers, candy, the yellow lantern has a battery operated tea light in it. The lemonade actually came from Aldi's.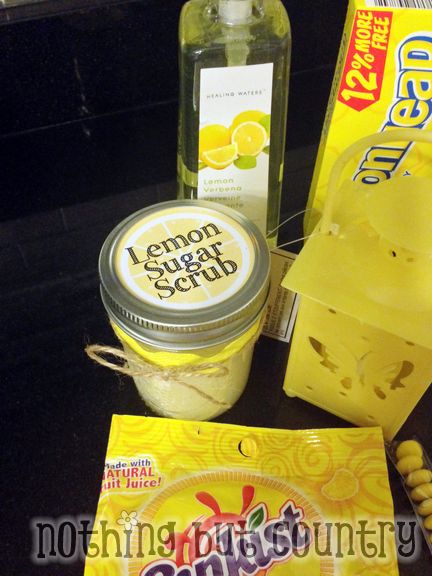 Lemon Sugar Scrub- recipe is found here at I heart naptime.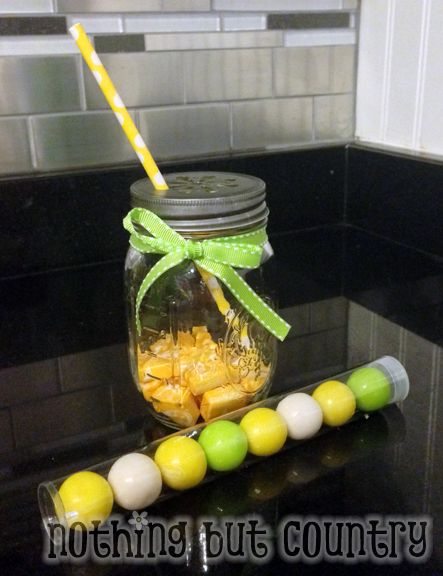 I also had left over starburst candies from earlier in the month I got a bag of them to make teacher appreciation gifts. Decided to throw in a few yellow starbursts into a mason jar and a cute pewter top with straw and ribbon for her to enjoy some lemonade in it.
I already had on hand a pipette with a box of various gumballs and picked out a cute pattern to fill it with.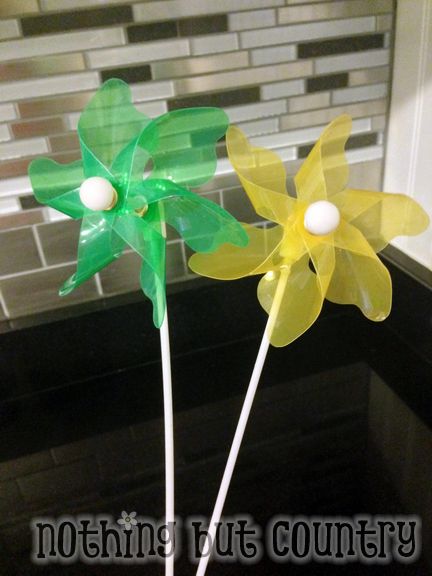 Dollar Tree had a 2 pack of pin wheels just in the perfect colors I needed 🙂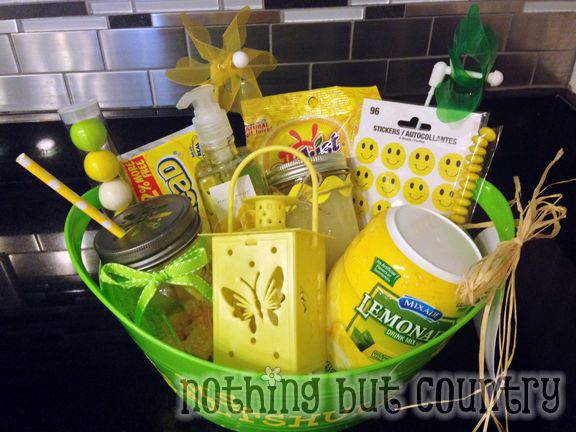 All of it to fit nicely into the basket for the teacher. Makes me happy looking at this basket. I used my silhouette machine to cut out the teachers name and little suns for the outside of the basket to personalize it for her.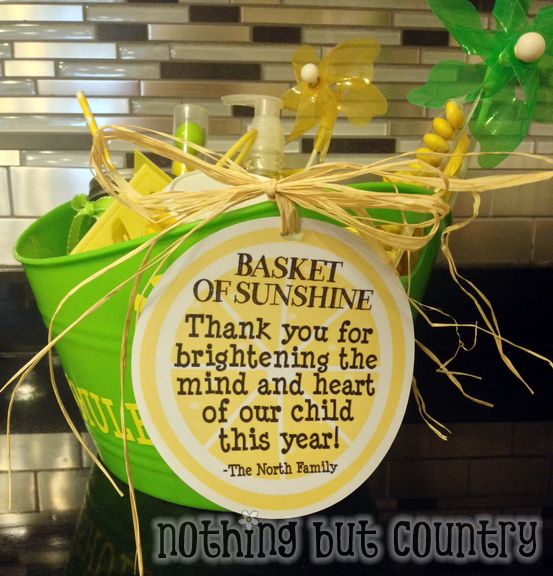 Last but not least I tied on a tag for the teacher thanking her for a great year!
I can't wait for her to get this next week. I can't believe school is over already!!
This basket makes me happy and I would LOVE a basket like this if it was given to me. She has been a great teacher!!
If you would like to make a basket of sunshine for a special person I have made some tags to share with you. 🙂  Your basket could be very simple with just a few candies or other yellow items you may find. Skies the limit.