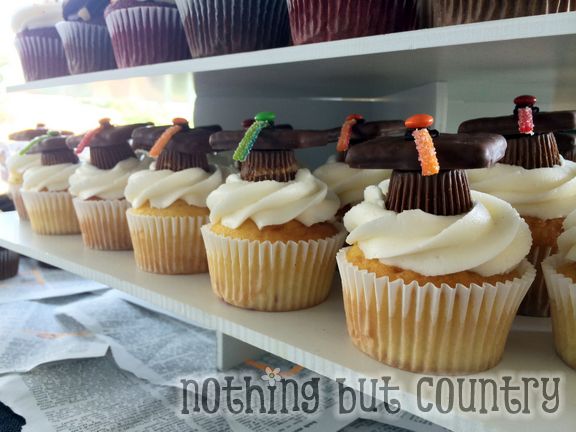 Three years ago I posted how to make these cute caps for the tops of your cupcakes. I haven't made them since and created them again this year for some awesome Class of 2014 graduates!! It was so fun watching them eat the caps. They were so easy to make! Only hard part is keeping them COOL in this crazy 100 degree Florida heat we are having! NUTS!  We added the caps to the cupcakes once we arrived to the party. Keeping the caps in a cooler 🙂  It worked and they were yummy!
If you haven't seen our HOW-TO post– head on over!
We created 144 cupcakes for this fun graduation party. 1/3 of them had candy caps on them.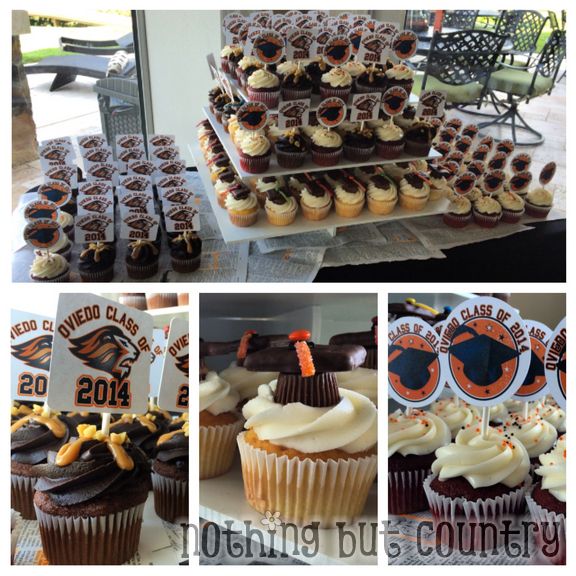 YUM YUM!!
20 years ago I walked that stage. I can't believe it was 20 years ago!! So cliche but I swear it feels like yesterday!! And I certainly do not feel almost 40 either!!
CONGRATULATIONS CLASS OF 2014!!! YOU DID IT!!