We changed things up a little bit from last year. It wouldn't be fun to do it exactly as last year.  (FOUND HERE)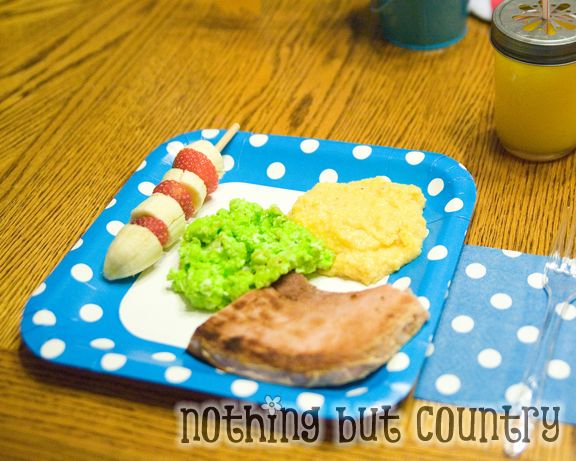 Will start with the dinner. –  Green Eggs & Smoked/Cooked Ham – Lorax Grits (yes I made that up but its yellow/cheese grits), Cat in the Hat fruit skewers.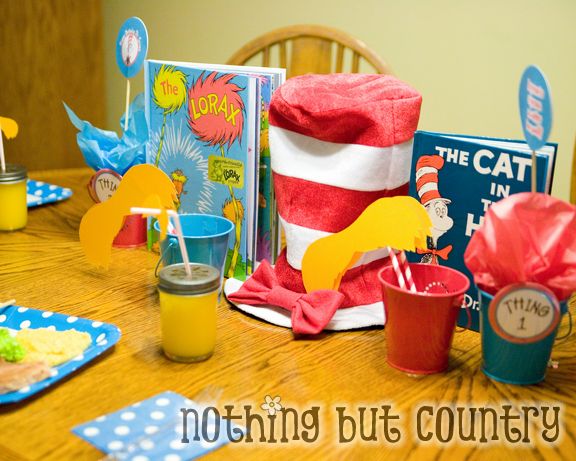 Decorations were easy–
Cat in the Hat (HAT) from the dollar store
Cat bow tie I made for my daughter's outfit and added it for our dinner decoration.
I already had red/blue buckets from the 1.00 section of target. I have almost every color known to man on hand for parties 🙂
Tissue paper just tucked in the buckets
Lorax mustaches on the straws (cut out with my silhouette machine)
Mason Jars with candle tops screwed on  filled with juice
2 Dr. Seuss Books
Standing up picks- that say "Happy Birthday Dr. Seuss" Are left over from last year.  Thing 1 and Thing 2 Pins- pinned onto the tissue paper- from last year I made.
Blue plates/napkins – From the dollar tree I got last fall for my daughter's birthday party. Left over plates
Big Lorax mustaches Cut out on my silhouette and taped onto red/white paper straws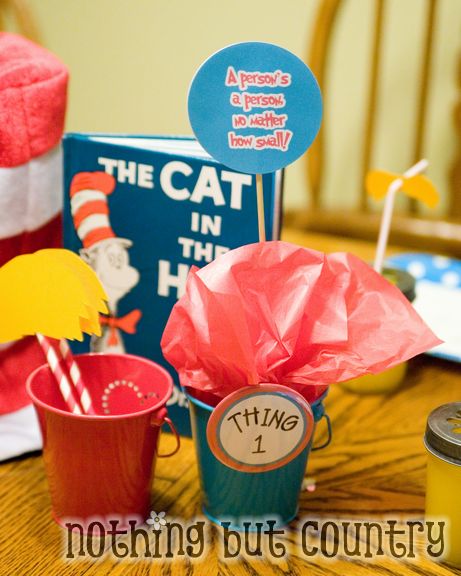 Close up of the bucket 🙂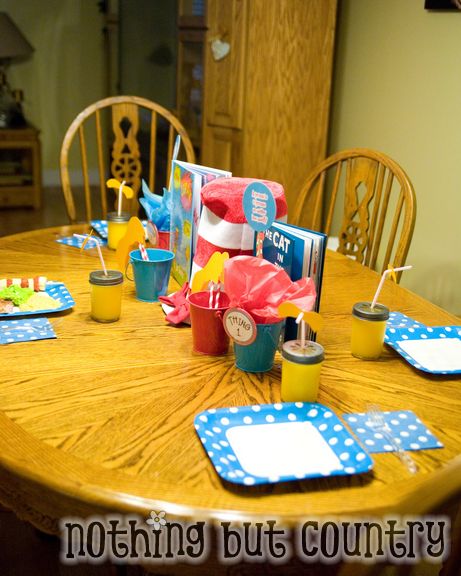 Time for dinner 🙂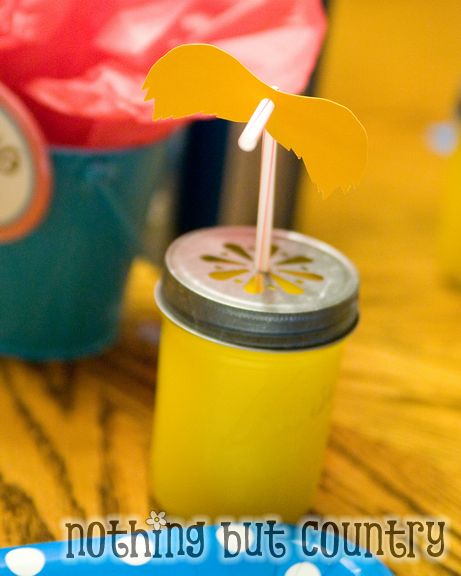 I love my mason jar glasses and tops- adding lorax mustaches to them were a must – and so fun!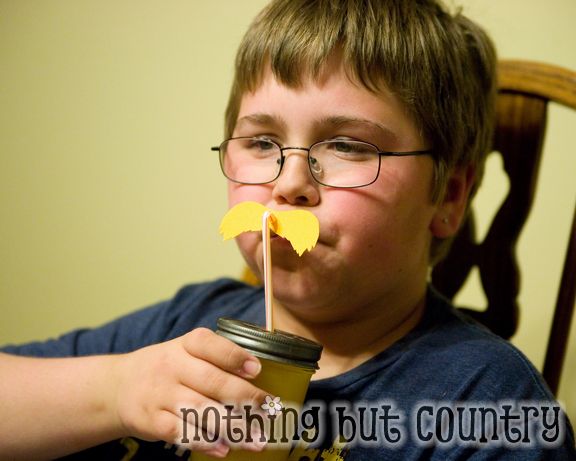 How totally awesome is that HAHAHA Cracks me up!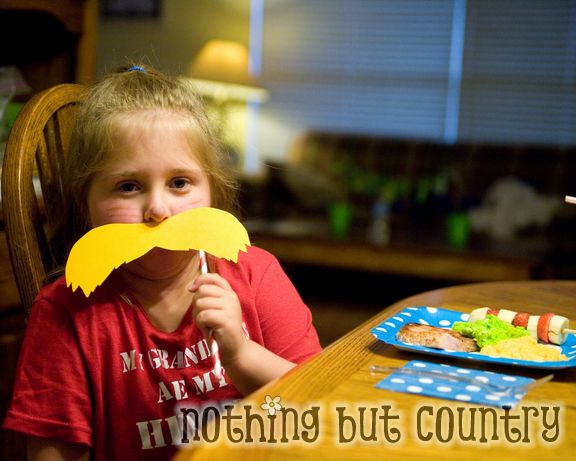 My daughter prefers the big staches 🙂 (ME TOO!)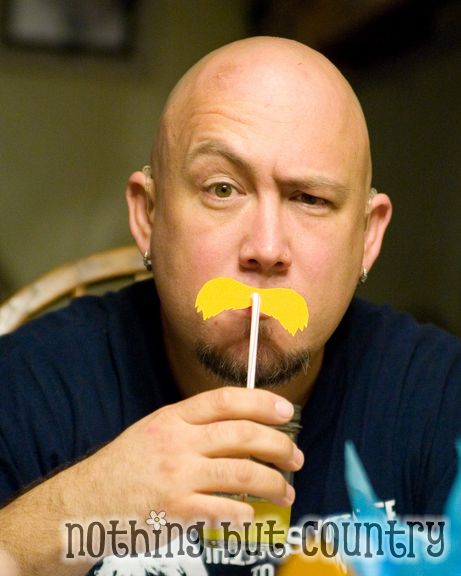 I have the best husband in the world. He puts up with me. And he enjoys it too. He gets a kick out of my little family parties 🙂 I am a lucky lucky girl!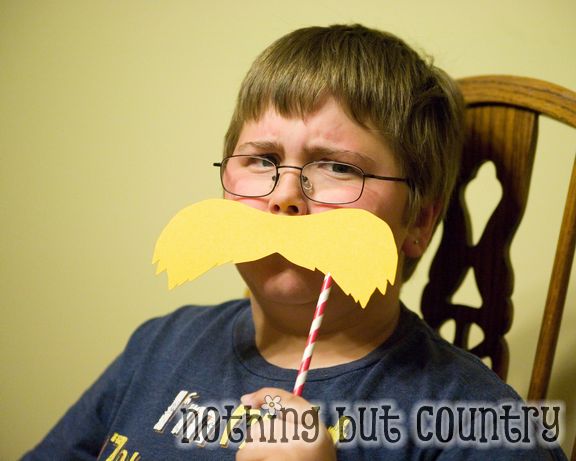 He plays the part well!
I made these last year- I made them again. Cotton Candy (blue) for Thing hair. Red Velvet cupcakes and butter cream frosting (homemade). These were taken to Brooke's class. I am a good room mom 🙂 The kids in her class were so excited to see me when I came in. They have been practicing their sign language. I came in and every single kid signed "thank you" to me. Some tried to sign other things to me too. Its alot of fun. I can read their lips but I let them practice anyways. It gives them a thrill.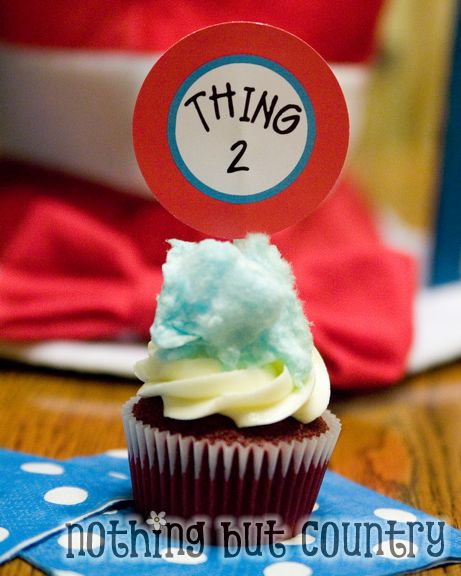 They look so cute! 🙂
Tonight's dessert. Blue Jell-O with Swedish Fish.  (2 of them) for the book – One Fish, Two Fish, Red Fish, Blue Fish. 🙂  The kids thought it was cool. (Big kids did too) They look like they are feeding in the cups. And the air bubbles help too.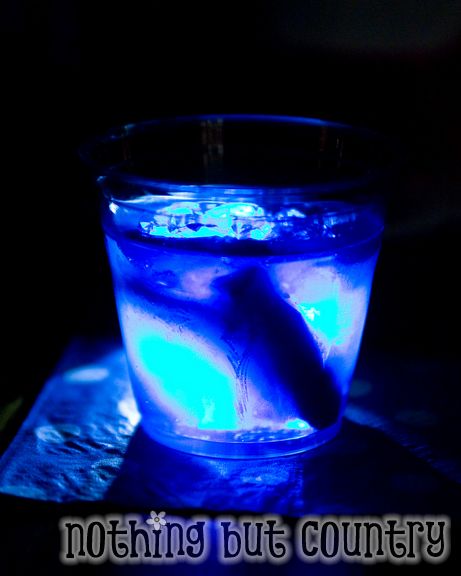 Just for fun- we put a light behind cup- to see if we could see the fish better. Not really but it looked pretty cool 🙂
It was a fun night. Simple dinner. 🙂 Kids were happy with Breakfast for dinner. It was quite yummy!
Happy 108th Birthday Dr. Seuss!!