Dr. Seuss birthday is coming up March 2nd.
I thought I would share what we did last year. To inspire any of our readers. We will do another fun dinner too again this year.
Decorations on the table….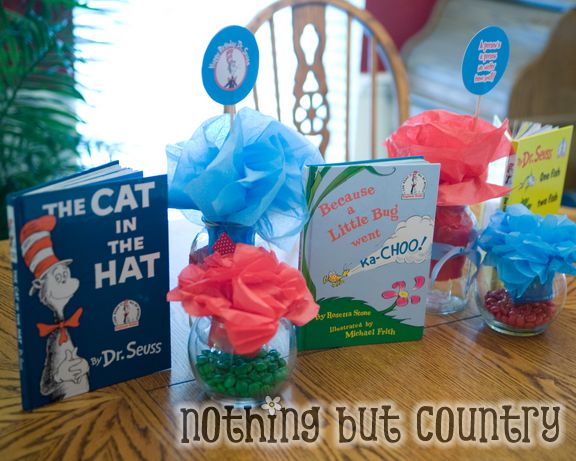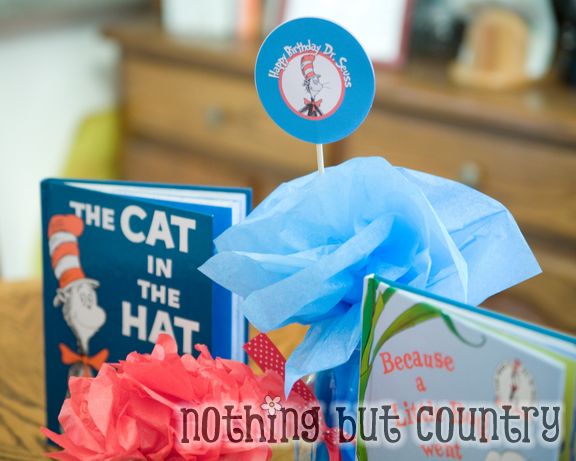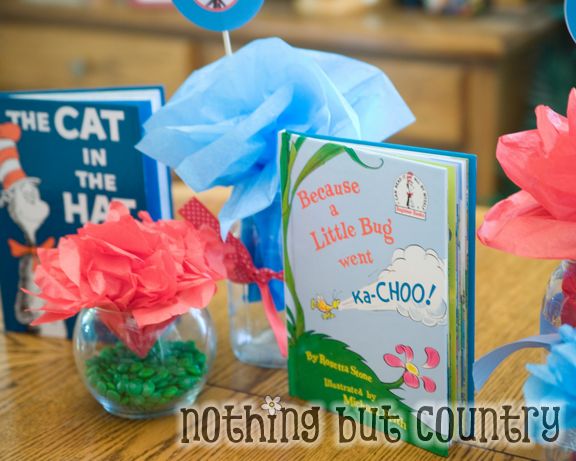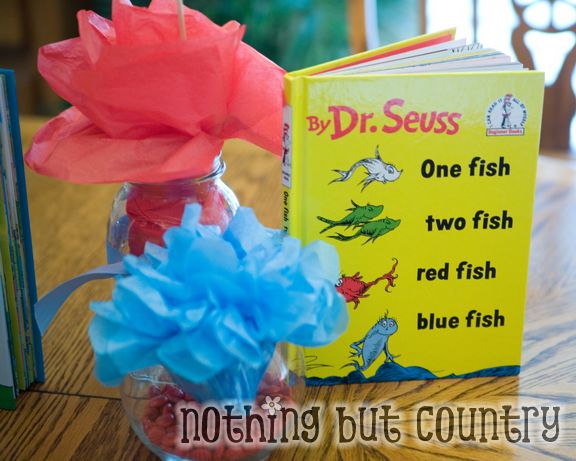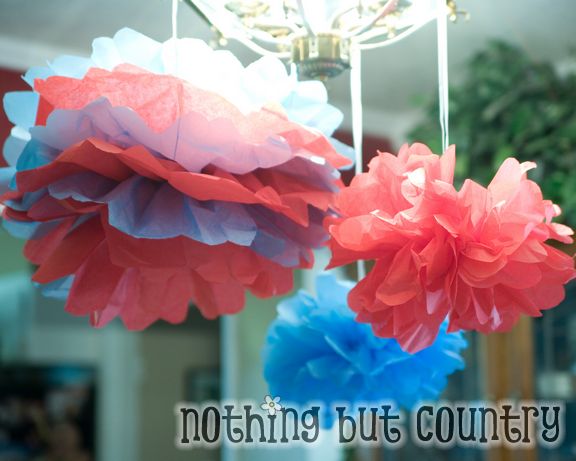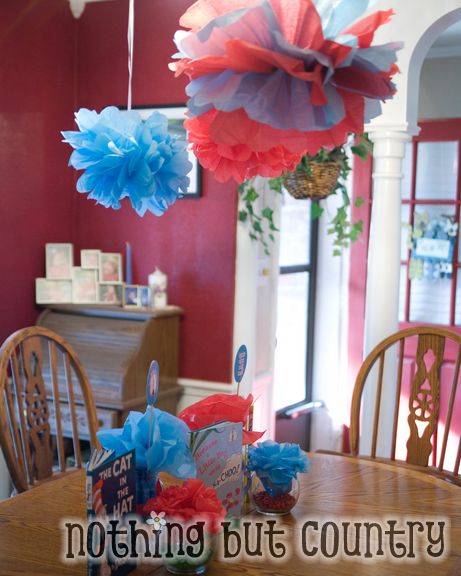 Dinner we had Green Eggs & Ham, and Cat in the Hat style Pancakes
(I don't make my ham green because technically it says green eggs AND ham – not green eggs and green ham… LOL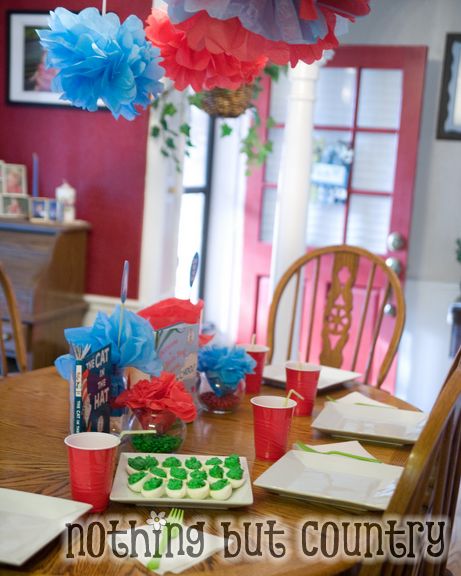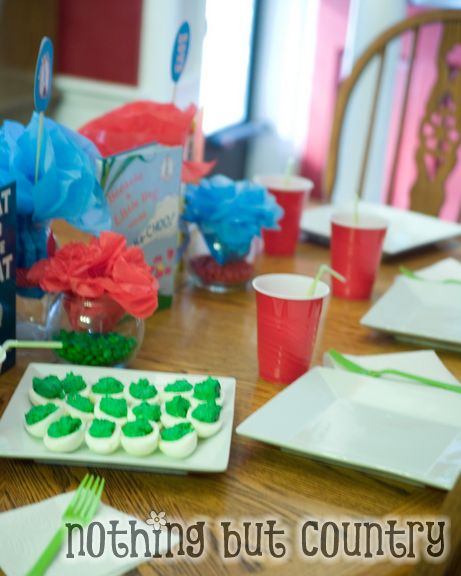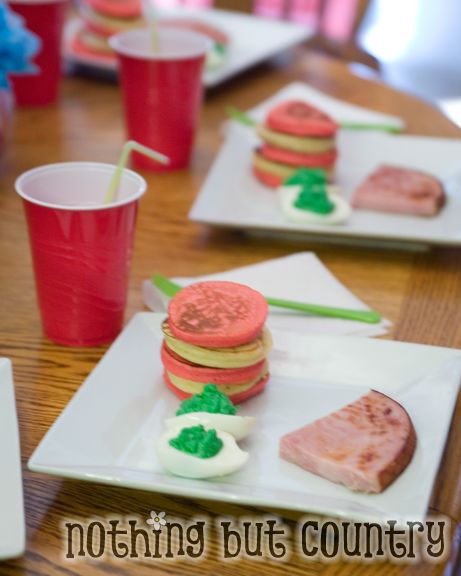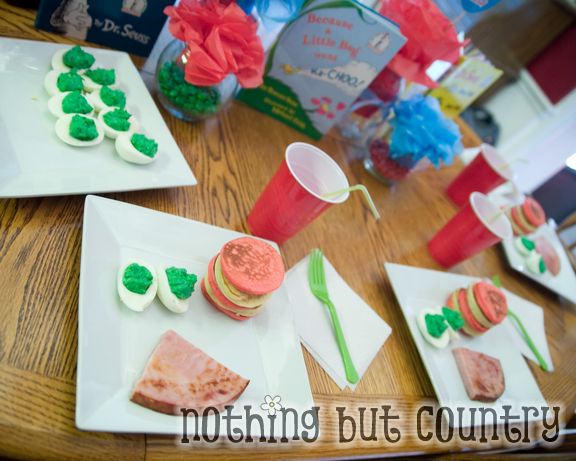 My THING 1…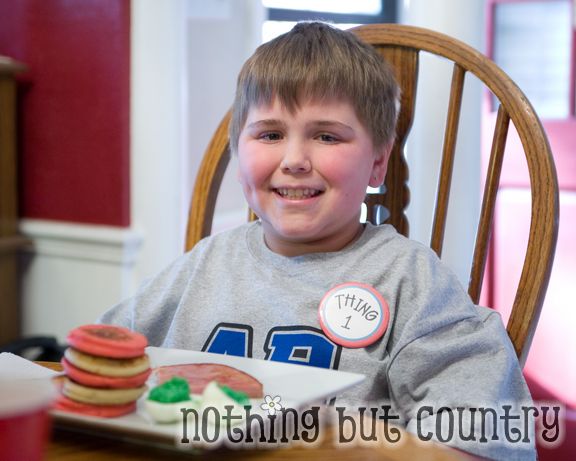 My THING 2….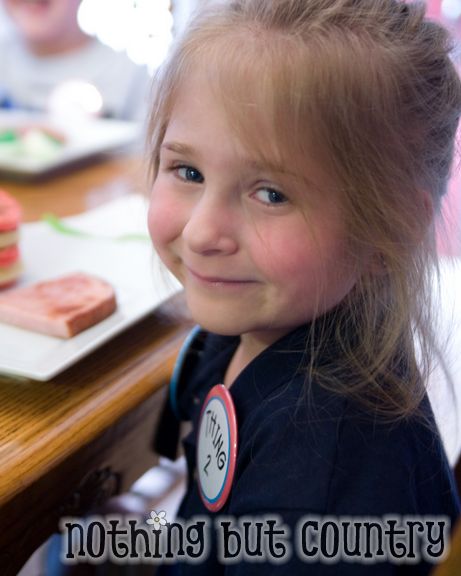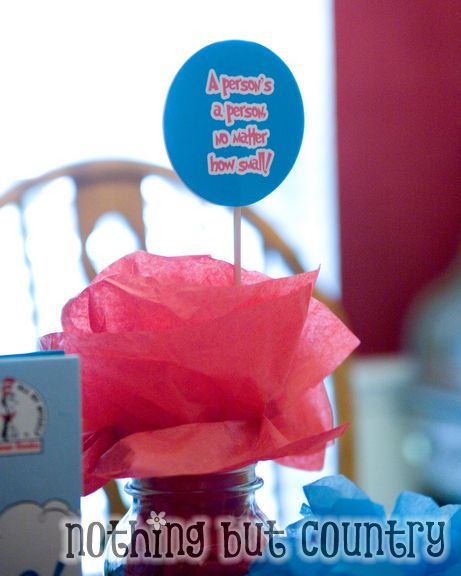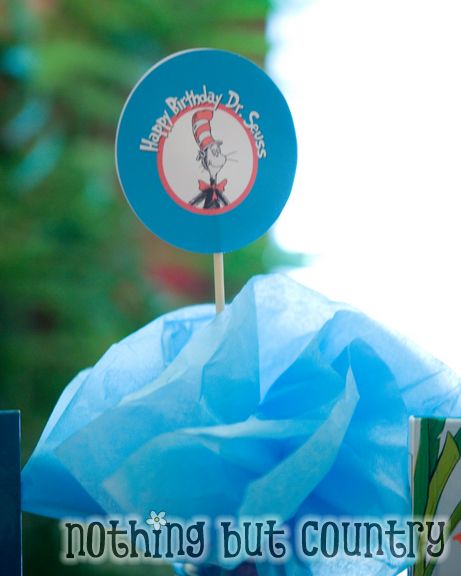 THING 1 reading to THING 2….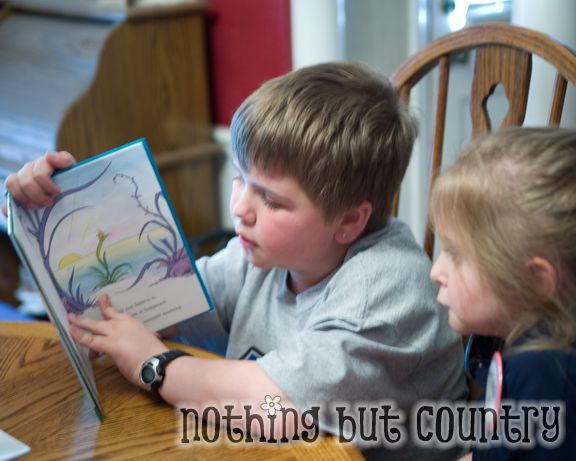 Thing 1 & Thing 2 cupcakes….
Red velvet cupcakes frosted with blue cotton candy on the top 🙂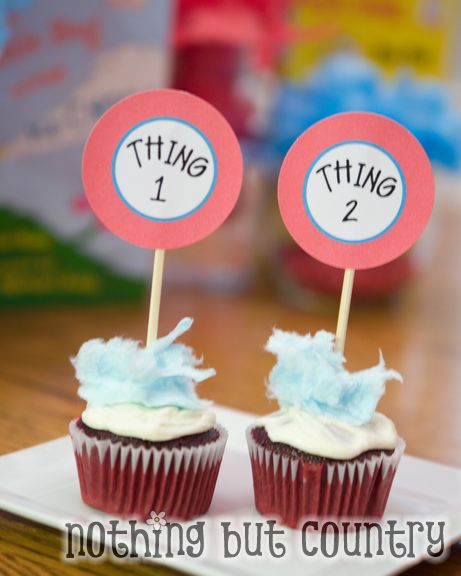 We have a button maker- so I made buttons for everyone in the family to wear all day…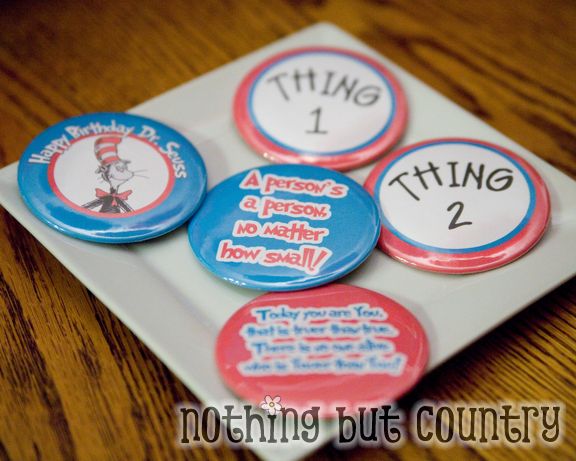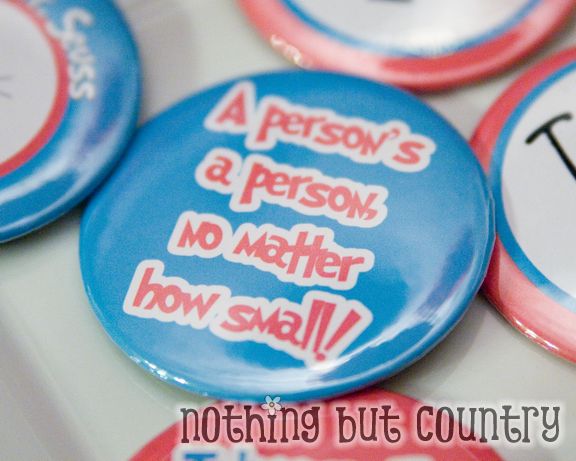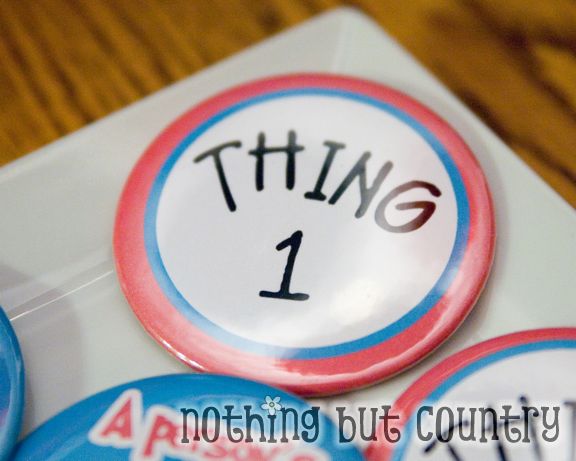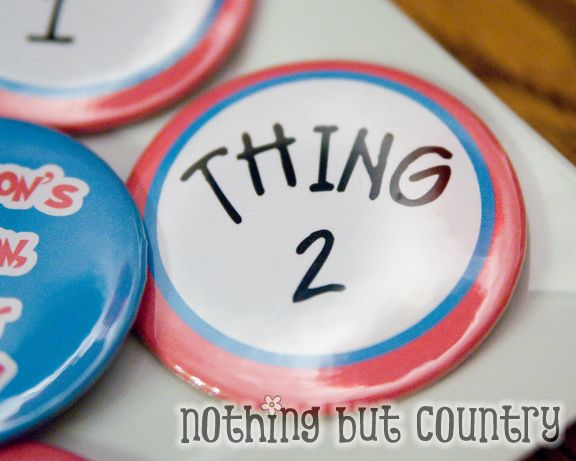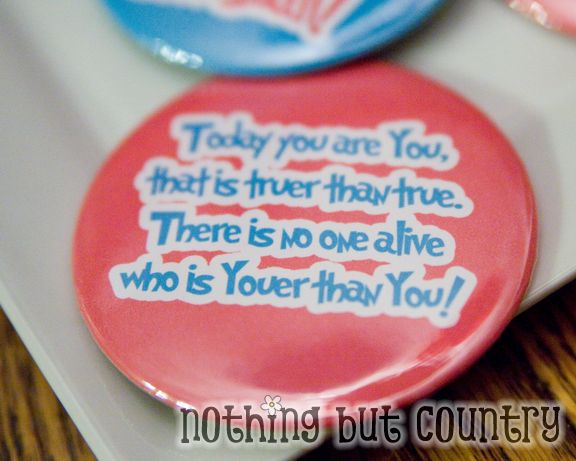 We had a great party… we are looking forward to it again in a few weeks to celebrate 2012!!