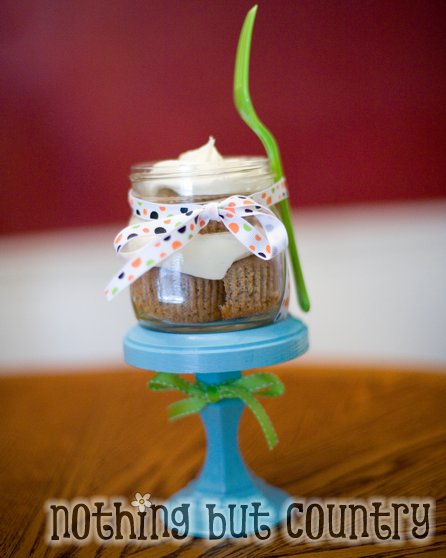 I love anything in a jar, or glass. Something about receiving a gift in a cool jar is fun.
Start off by making 24 cupcakes using our very own recipe by Chad – Chad's best 'nanner bread
I may be biased but hands down this is the best 'nanner bread ever. (Its a sweet version). Using that recipe, and in 24 cupcake liners- bake for 13 minutes.
YUM!! They are good plain just like that!!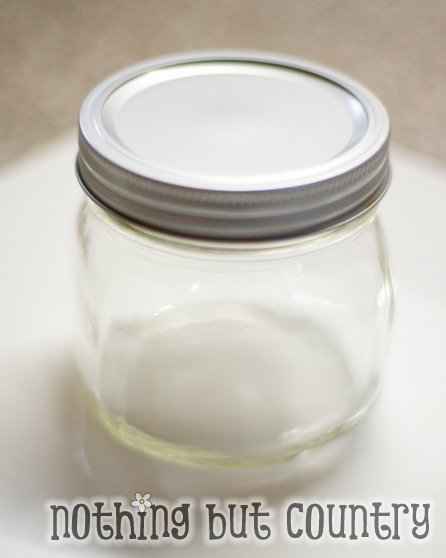 I then got one of my favorite canning jars. (Found here on amazon –Jarden Home Brands 4Pk 16Oz Platinum Jars 1440061180 Canning Jars
)
They are 1 pint wide mouth ball jars. I use them for so many projects. I keep a good stash on hand always.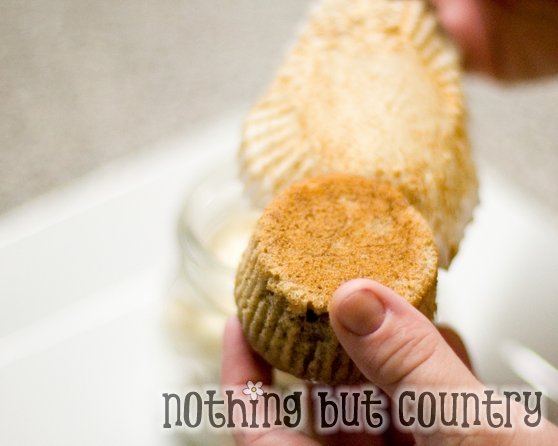 Peel off 'yer liners…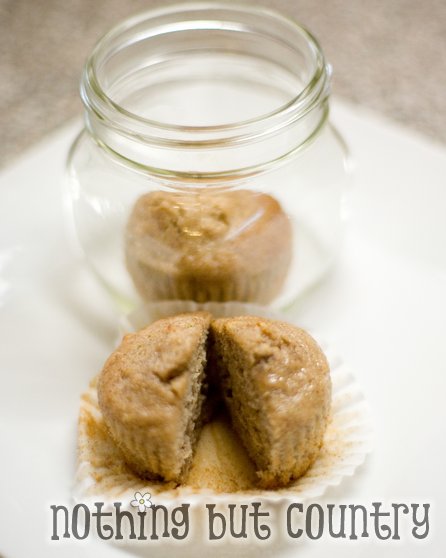 Bottom of the jar I wanted to fit 2 cupcakes. 1 whole one, and then I split a 2nd in 1/2 to fit.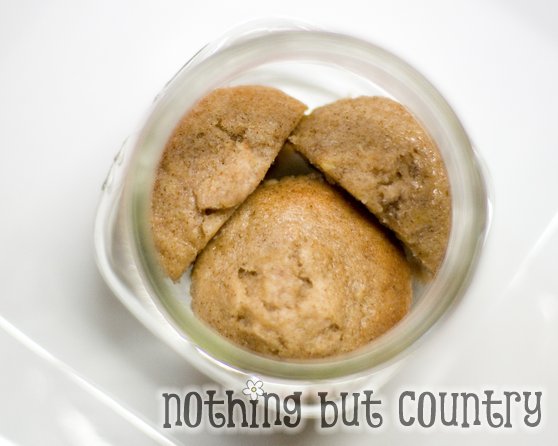 Looks like a nice heart. 🙂  I gave this gift to a friend today. She had surgery before I even got home she was texting me how wonderful it tasted. Makes a perfect gift to give.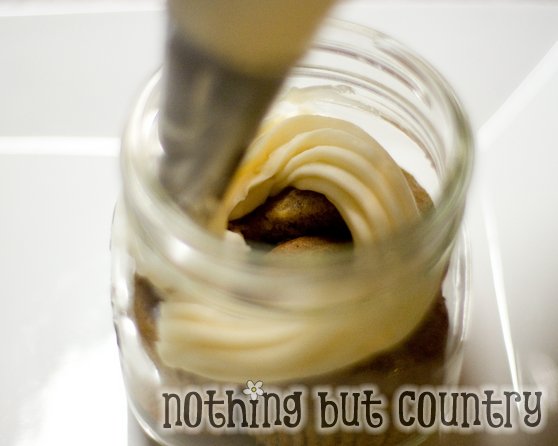 Pipe in a generous amount of cream cheese frosting. I used the cream cheese frosting recipe I recently posted for my blueberry cupcakes. – RECIPE HERE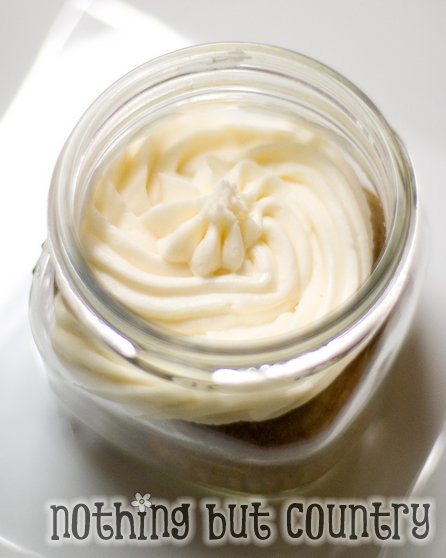 Oh my heavens.. I LOVEEEEEE cream cheese frosting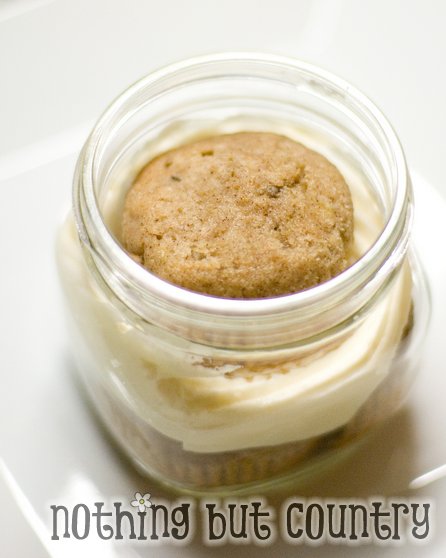 Add on a 2nd cupcake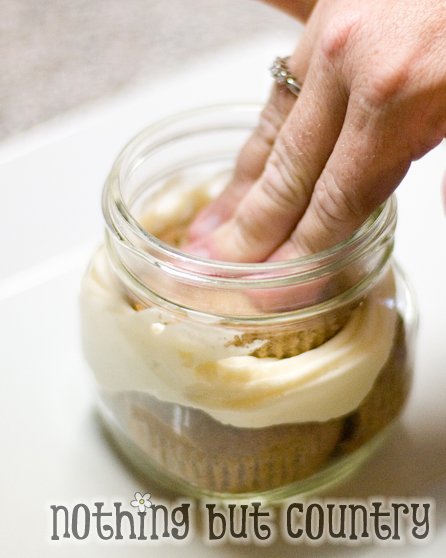 And smoosh the tar out of it. 🙂 (why?? because I need room for more frosting of course)
One more layer of amazing frosting…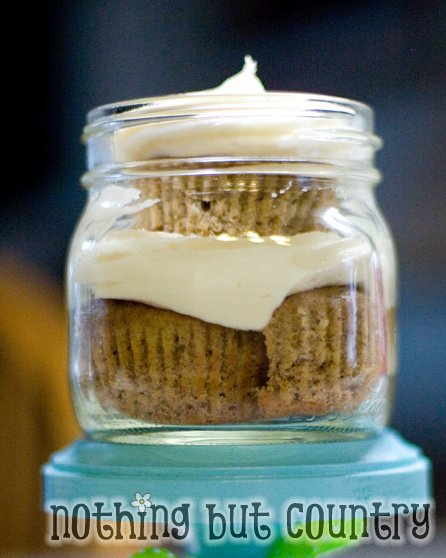 Look at all that yumminess!!!
Now to make it look even prettier for gift giving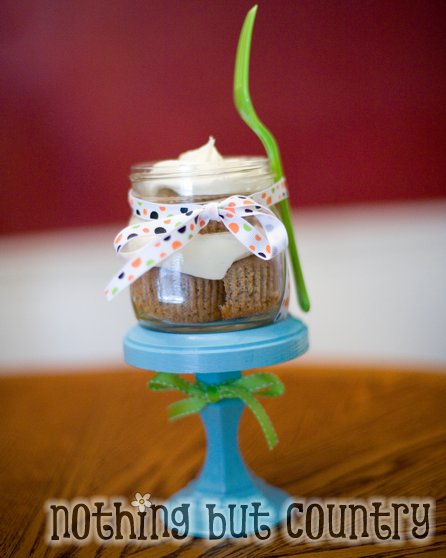 Tie on some fun ribbon…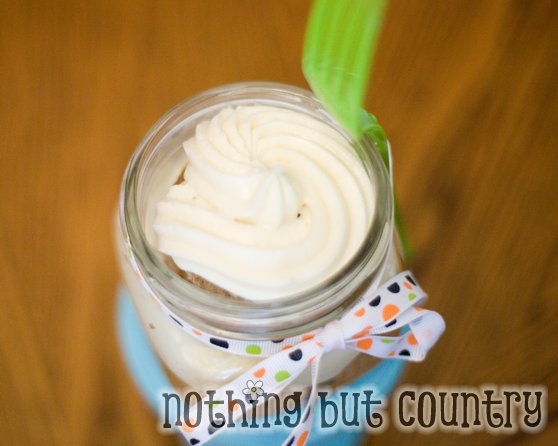 Add on a cute fork- because they are NOT going to wait to even look for a fork before they stick their finger in to taste this creation.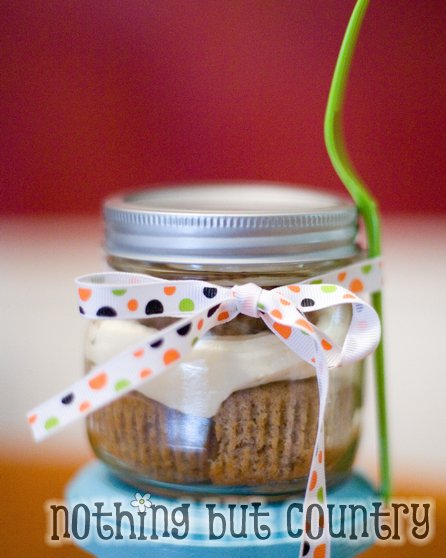 Screw on the lid and deliver it to your favorite friend as I did (or save it for yourself and indulge) You deserve one too! (I made 2.. one for her and one for me)