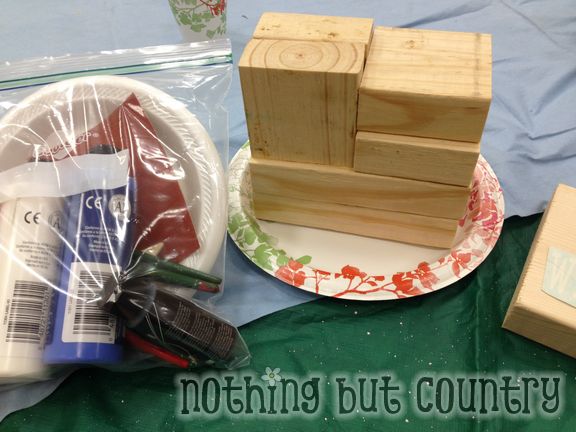 I love PINTEREST. This project came from Simply Kierste. 
She has a great tutorial on her blog on how she made this project. 🙂
The ladies in my church try to make 1 Pinterest Project a month. We all get together and share the cost. Its been wonderful!  I was so excited to make this project!! I love FLAG / Americana!!
I got my paint from Hobby Lobby. My past 4th of July projects I have used the same bottle of red/white and blue 🙂
Here is my final flag blocks!! LOVE LOVE THEM!!!