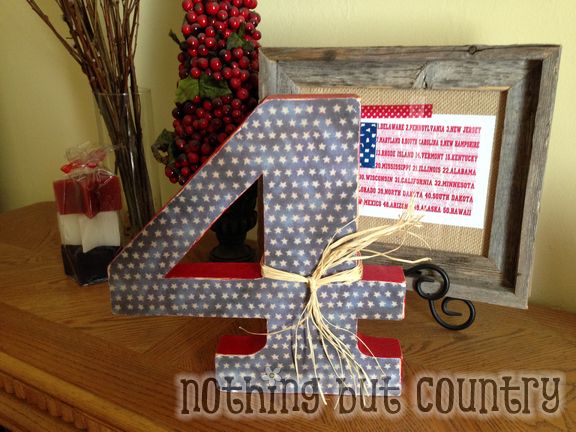 I love how this wooden 4 came out!! Inspired from this Pin on Pinterest. There was not a tutorial on how to make this so I was on my own.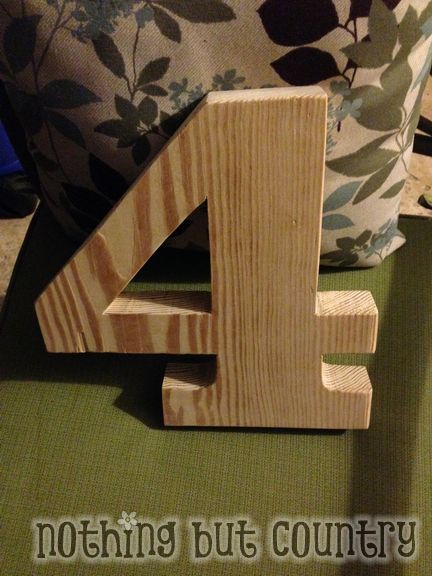 My hubby cut me out a large 4 out of pine 🙂 Sanded it all smooth for me.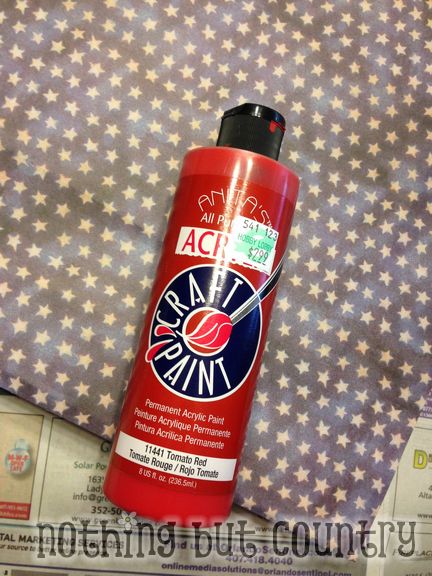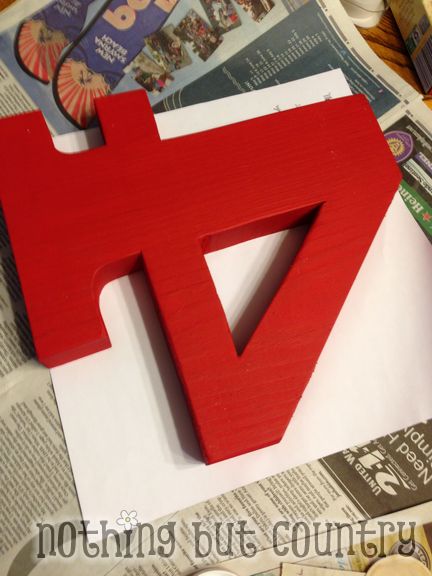 Found some awesome red paint from Hobby Lobby and painted it red on all sides except the front.  Also found the star paper that is 12×12 to fit my 4.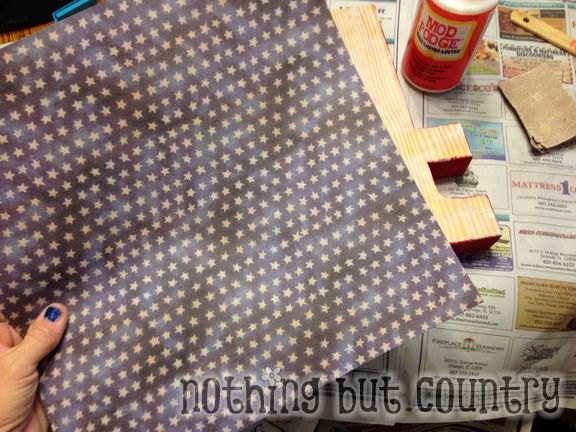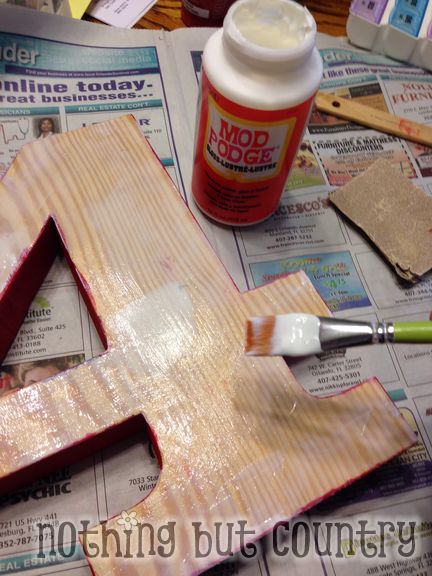 Using Mod Podge and attached the paper to the front.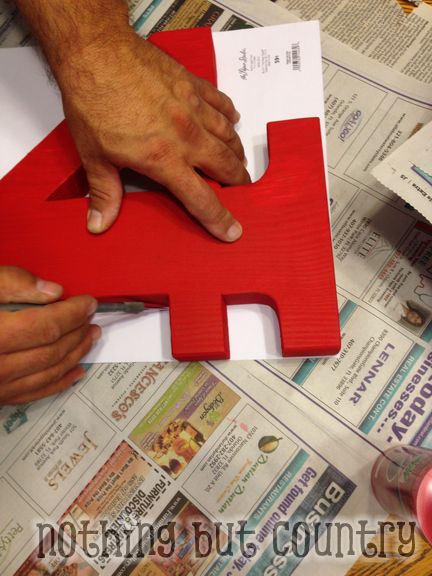 Then using an exacto knife and cut the 4 out after it had dried.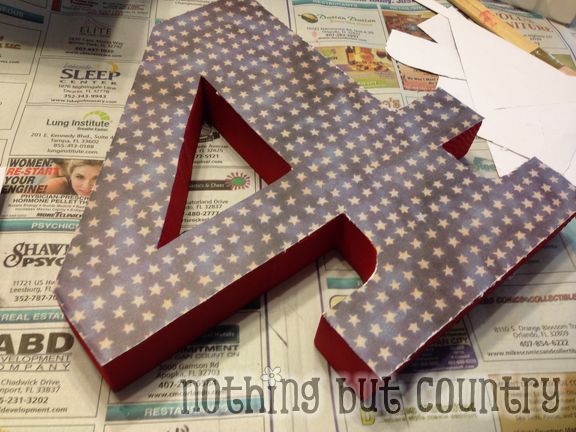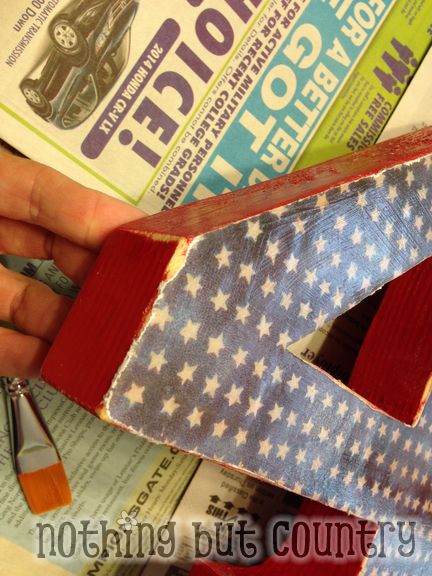 I used sand paper and roughed up the edges a little bit to make it look a bit more rustic to my liking.
I then covered the entire piece front, side and back with a few more coats of Mod Podge.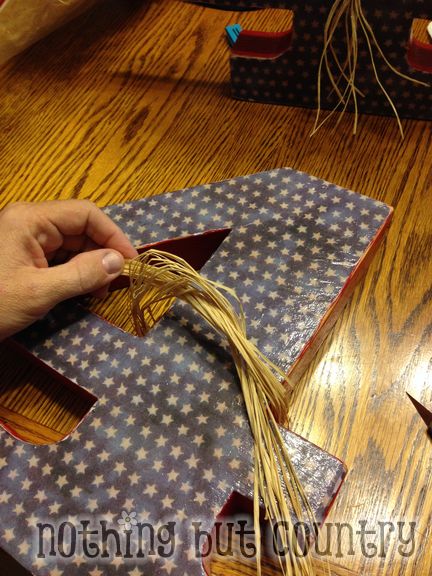 Once dried tied on some raffia 🙂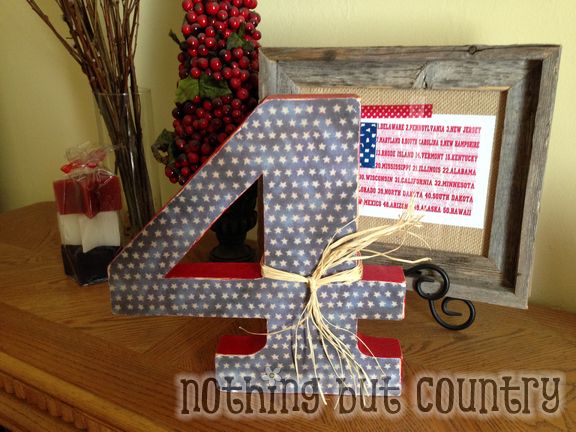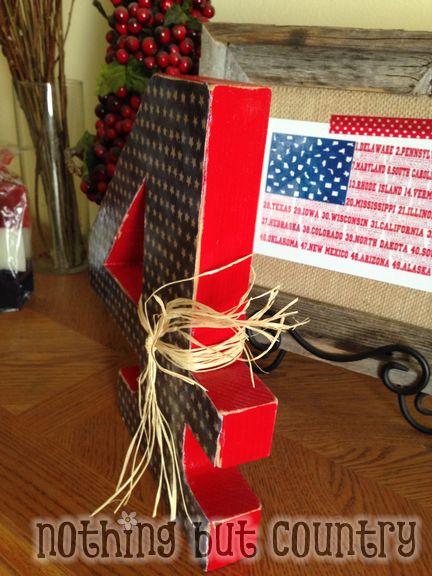 So very happy with my new 4th of July decoration. Was pretty simple. Just took a while for each coat of paint and coat of Mod Podge to dry 🙂  I LOVE THIS!! I have gotten alot of compliments on it. Can't wait to pull it out next year!!