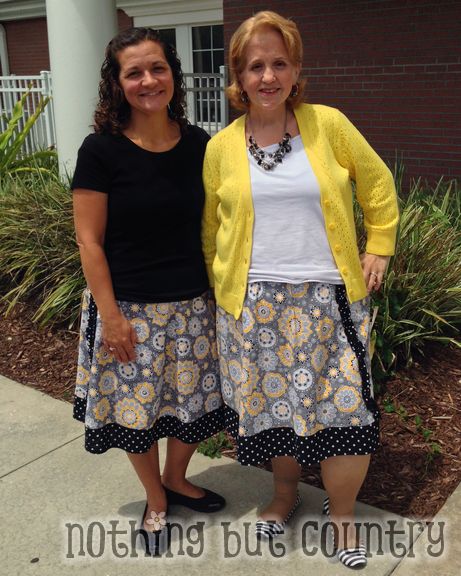 Obviously its two of us that love this Esty Shop called GoGreenStyle by Kristi Hales
I am in love with her skirts. They are unique, cute, fashionable and she sews flattering skirts for even plus size gals too.
I love love them. The above photo was taken this sunday. I was so excited about my new skirt and showed up and another sweet gal from church had the exact same skirt on. Totally unplanned too. It was quite funny and clearly she has good taste too! I just love this skirt!!
I have a few skirts from GoGreenStyle by Kristi Hales . She makes them exactly to the legnth I want and for my body shape.
I am not being paid at all for this review. I just had to share this sweet find with all my readers. I can't wait to get more skirts from her.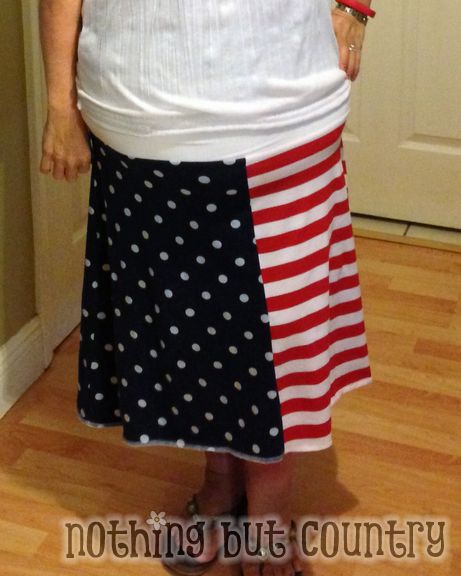 This is another new skirt I love to wear. I am excited to have it for the 4th of July!!  I have gotten SOOOO many comments about it. Navy blue with polkadots and red/white stripes. Has a white yoga waist band and made of jersey knit. Its SOOO COMFORTABLE!!!!!!!!!!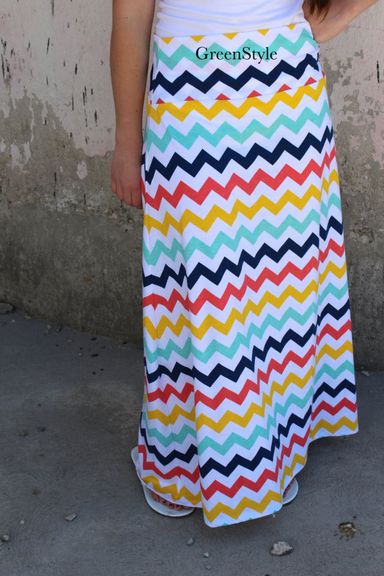 (Image from her etsy shop)
I also have this one. Which I have worn like a dress. Flipping up the yoga belt and pulling it up under my arms and wearing a cardigan. I have even worn it over my bathing suit to a pool party!!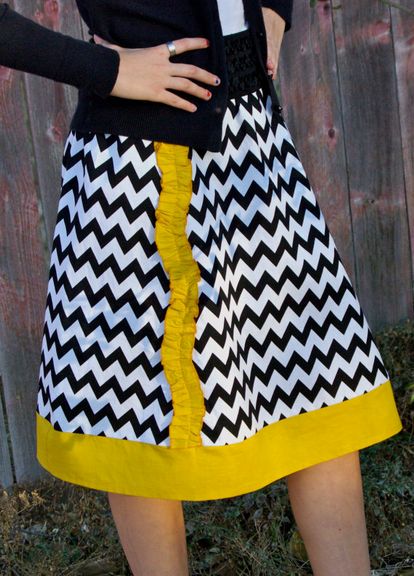 (Image from her etsy shop)
And 1 more… I have this one as well. (I have others too) But I had to share these 4 with my readers.
If you are looking for some fun fashionable skirts that are VERY good quality and made to fit you and not found in local stores (at least not here in the Orlando Area)– check out GoGreenStyle by Kristi Hales
You will be so happy with what you get!!  (I loveeeee the ruffles going up the front of the skirts!!!!!!!!!!)
She is also on Facebook- I love to see all her new stuff that she comes out with – GOGREENSTYLE ON FACEBOOK
If you do decide to get a skirt from her– if you want to tell her you found her from my Blog I would totally love that. (Again– I am not being paid for this post)  Just that she is my new favorite ETSY shop!!!