This recipe I have to give credit to my son. He came up with this. Not really my style of cooking. However I am super proud of him!
He is working on his Eagle Scout and he has to do the Cooking Merit Badge. He has to do 5 meals planned one can be a dessert. Since he was working on this at the church and there is no oven he needed to demonstrate a dessert that could only use a refrigerator and a microwave and he did it. And it was delicious too!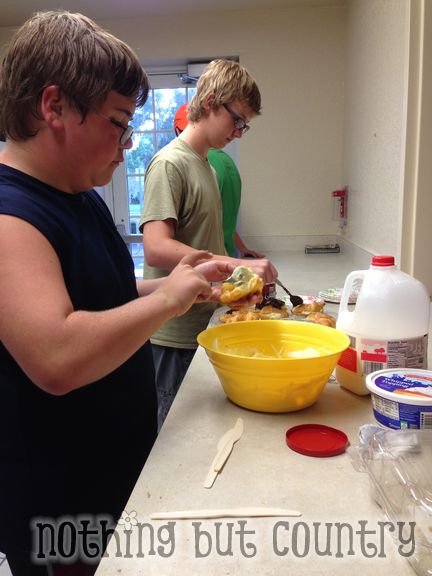 Easy enough for a teenage boy to work on!! And very quick I might add! They don't have long attention spans so this is a perfect dessert you could make with your kids and even make for FHE (Family Home Evening)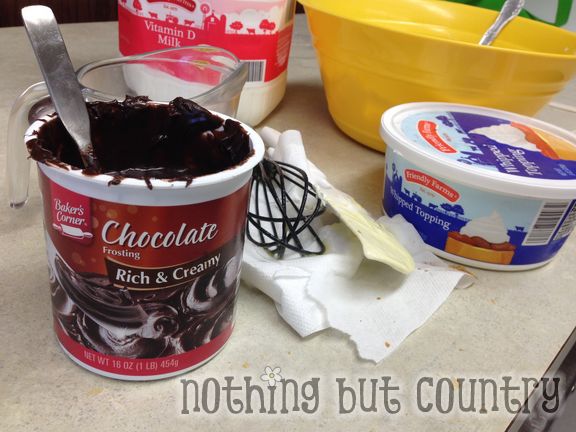 We got all our ingredients from Aldi's however you can get these at your favorite grocery store.
Chocolate cake frosting- you will need to microwave in 10 second intervals, stir, microwave 10 seconds, stir.. repeat till it is warm but not too runny. Just enough to drizzle/spread on your croissants.
(Not pictured- 2 boxes of instant vanilla pudding)  In a bowl mix 2 boxes of pudding (their small box– only size Aldi's carries)  and 2 cups of cold milk. Whisk it together. Then fold in 1/2 a container of whipped topping. You will then have this yummy filling!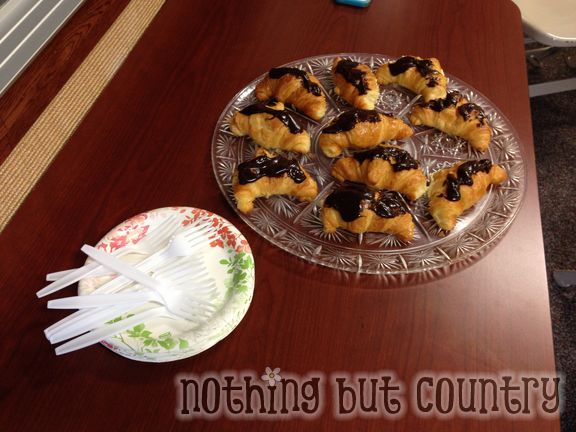 Aldi's carries mini croissants. Cut them on the side to open them up, spoon in your pudding filling and then drizzle/top with your chocolate frosting.  They can be served immediately.
They are VERY YUMMY!  The guys then arranged these extras on a tray and served them to the young women at church. They TOO loved them!
This mix will make 2 dozen small croissant eclairs.
Ingredients:
2 small boxes of Vanilla Instant Pudding
1 small container of whipped topping
2 cups milk
24 mini croissants
1 container of your favorite chocolate frosting
Directions:
1- In a bowl whisk together cold milk and pudding.
2- fold in 1/2 a container of whipped topping
3- Cut croissants on the side and spoon in pudding filling
4- Microwave frosting in 10 second intervals stirring between till it is melted enough to drizzle but not too thin
5- Drizzle on chocolate
6- Enjoy!