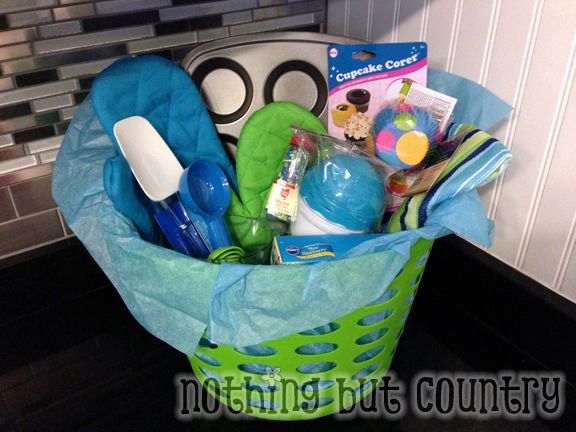 As you can see from my last week or two I have been in a basket giving mood.
I was invited to a Bridal shower and since I love to bake cupcakes and the bride needed kitchen items I decided to make a cupcake themed basket.
I found all the stuff at various places. Target, Walmart & Dollar Tree.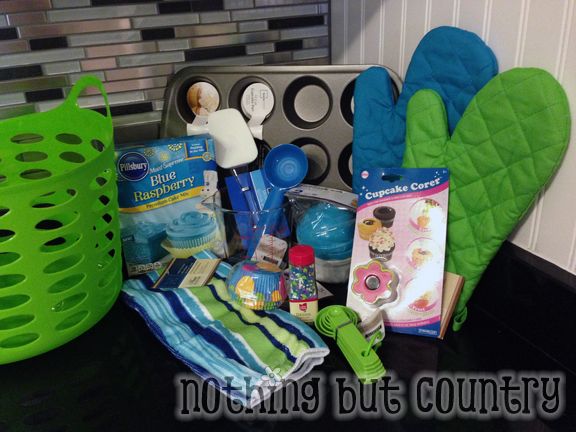 Here are all the items I put in the basket….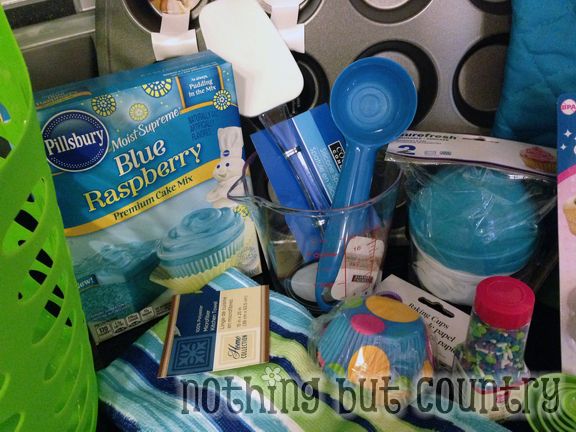 Blue Raspberry Cupcake mix, sprinkles, dish towel, icecream scooper (i use to portion cupcake batter with) spatula, measuring spoons, measuring cup, cupcake holder containers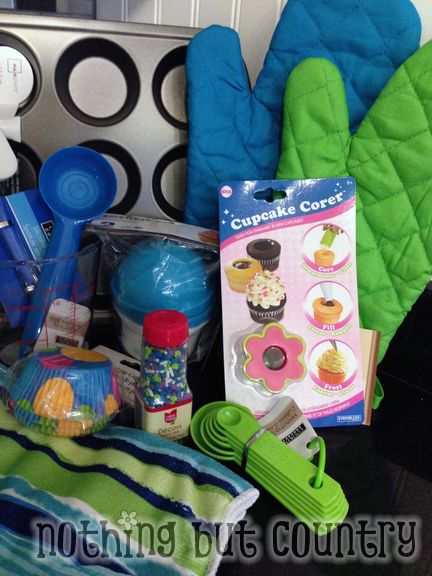 Cupcake tin, cupcake papers, cupcake corer and two oven mitts.
Keeping also the Blue and Green theme was fun too 🙂  Made it all come together nicely. I really enjoyed putting this basket together. I would love to have gotten this when I was getting married — then again I love cupcakes 🙂
I printed and cut out my own card to attach to the basket as well. Thought it came out pretty adorable…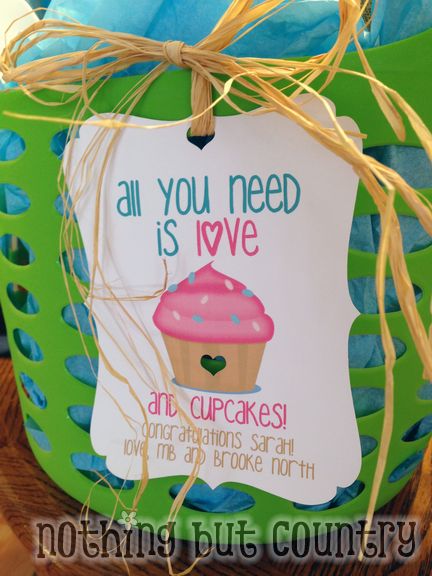 All you need is love & cupcakes.   So true so true!!
Hope this post inspired someone that is in need of a cute bridal shower gift. This would make a great birthday gift too. However they may already have some of the cooking/kitchen items.