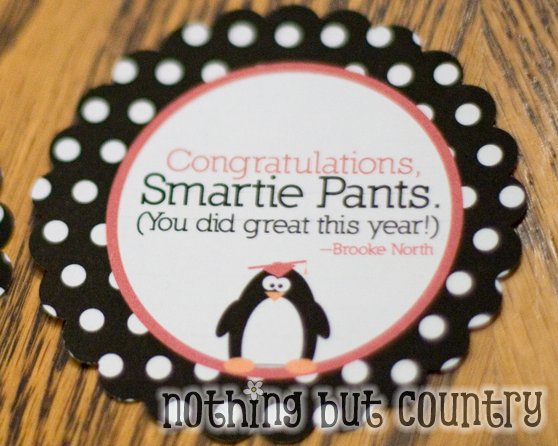 I just want to state right away this idea is a direct borrow from the blog – it is what it is
The idea is SO AMAZINGLY cute I fell in love with it the minute a girlfriend of mine pointed me  to their blog. I knew I had to do this for my kiddlets too.
I just wanted to make my own tag with penguins on it and their colors to personalize it a bit more.
The penguin is another animal creation that looks similar to my Rabbit & Chicks I used during Easter. A few color changes and I have a cute graduating penguin.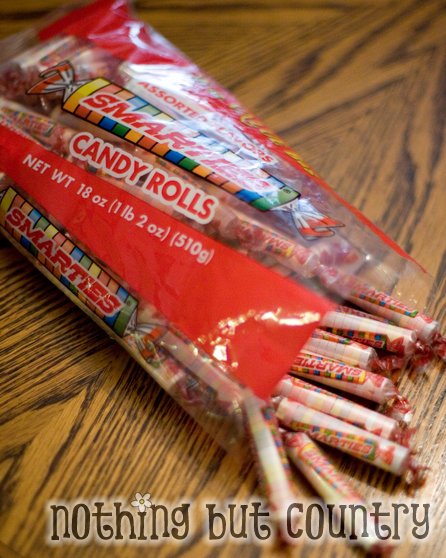 I was so excited because I have a full bag of these in my photography studio. I use them to bribe.. errr.. REWARD the kids after a great photo shoot. 🙂 I give out smarties. So I knew I had these candies already on hand made me happier too.
Once I printed out my tags I punched them out using  my Uchida LV-XGCP65 Clever Lever Extra-Giga Craft Punch, Scalloped Circle
which is 3 1/2 inches. I wanted it large.
Once I punched them out I simply used a glue dot to hold on one of the smartie candies.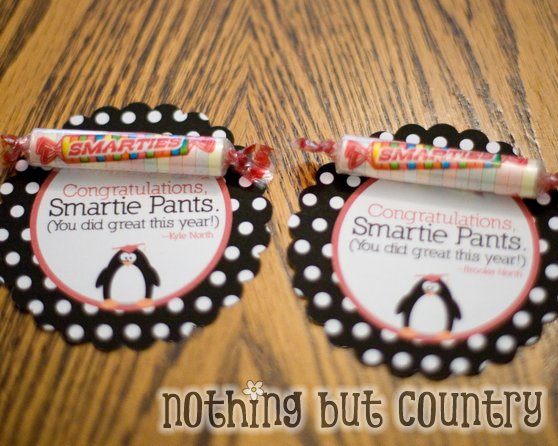 I love how they turned out. I plan to use this same design for the upcoming graduation party I am throwing together at warped speed for my graduating 5th grader. So I was killing 2 birds with 1 stone in remaking some penguin tags.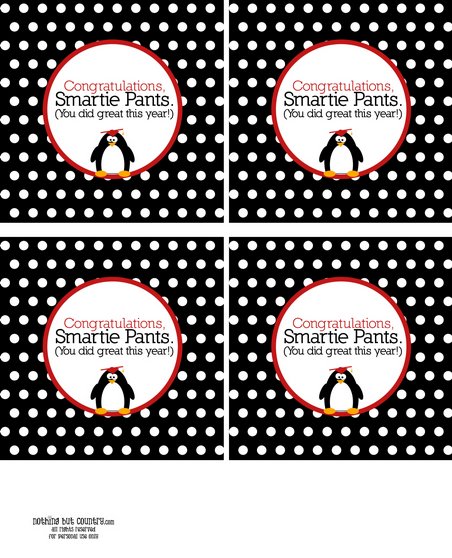 If you would like a plain tag with out the penguin please visit the blog – – it is what it is and use her amazing tag.
Would appreciate any comments and/or you to LIKE us on our Facebook page here if you like this project/freebie
Enjoy!