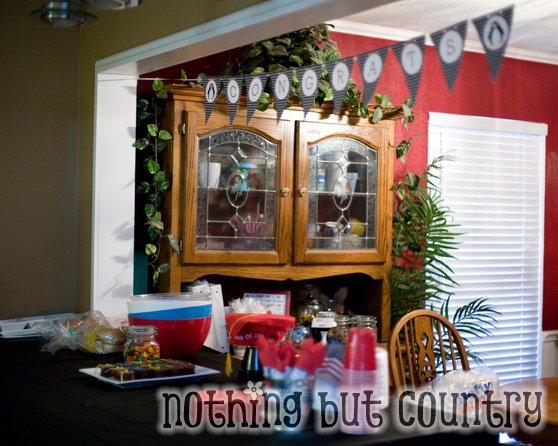 We had a small party with family for graduation for my kidlets.  I made a pendant banner with the penguins I used in my smartie pants post — see here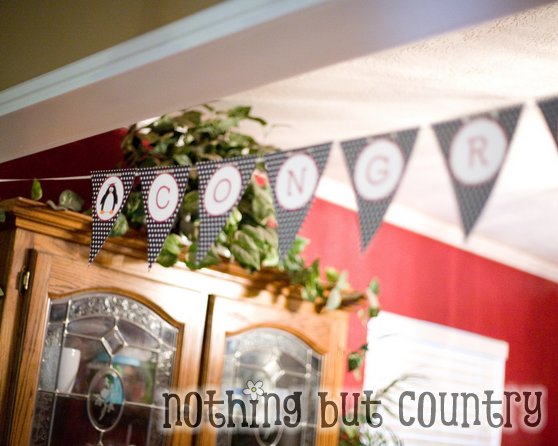 It says congrats. Printed them out, cut out and taped them on to a long piece of curling ribbon.
All the tables had black table covers, and we used red and white plates/napkins/forks etc.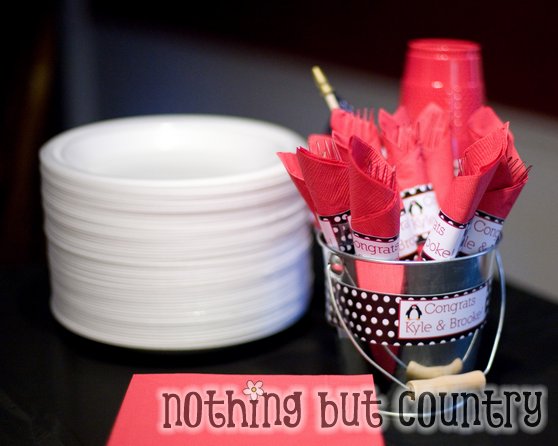 I wrapped up all the forks and printed  congratulation napkin rings to match with the black/white penguin theme going.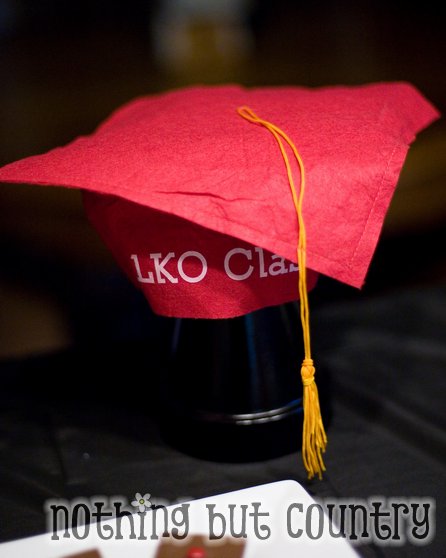 I had made a few graduation hats- from this post earlier — see post
Had them out on the table for decorations.
I also printed out a few tags and attached them to bamboo skewers and used a canning jar filled with pebbles to have them be as centerpieces on the table.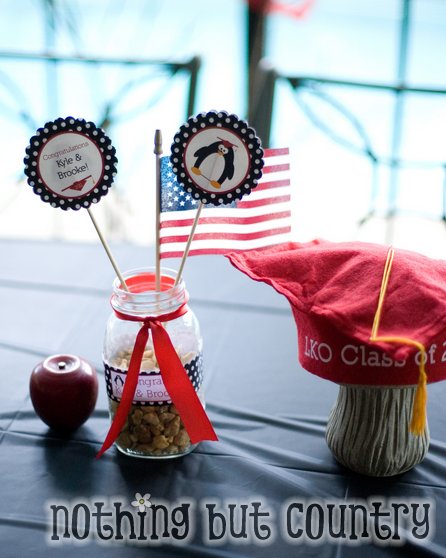 Adding a flag to remember it was also Memorial day as well. 🙂

It was a pool party so we also threw in a bit of crepe paper on the pool gate.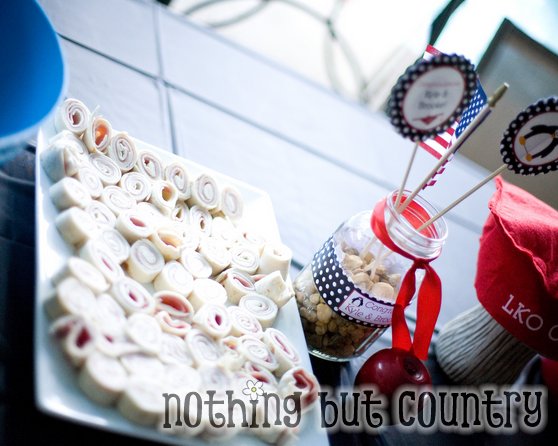 Of course lots of yummy food is a must!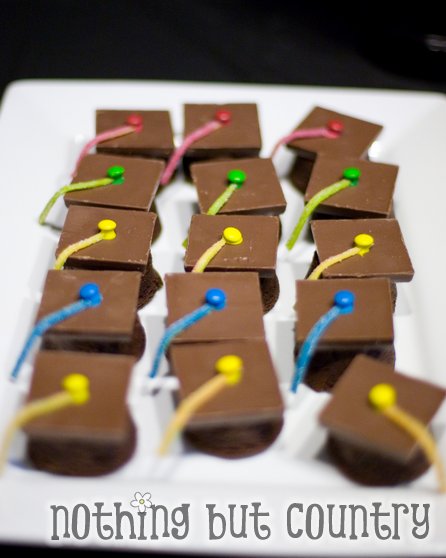 Brownie Bites….
Cupcakes….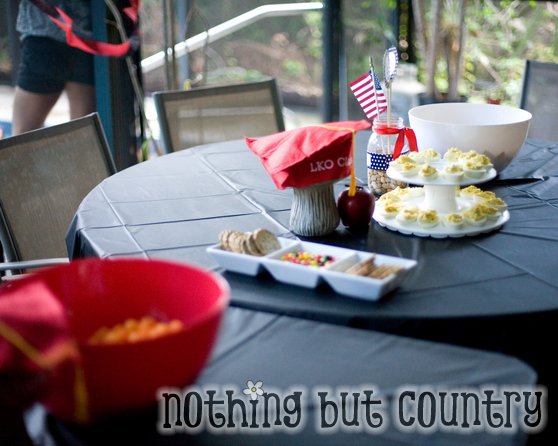 Very simple party. However it was fun to do.
Printing off a few tags- turned into a banner, napkin rings, center pieces that helped make a nice theme without having to spend a lot of money on decorations you will not use again. 🙂
I am a pretty frugal person. I want to make an effort without breaking the bank.
And my kids felt very special at their party and that's what matters 🙂