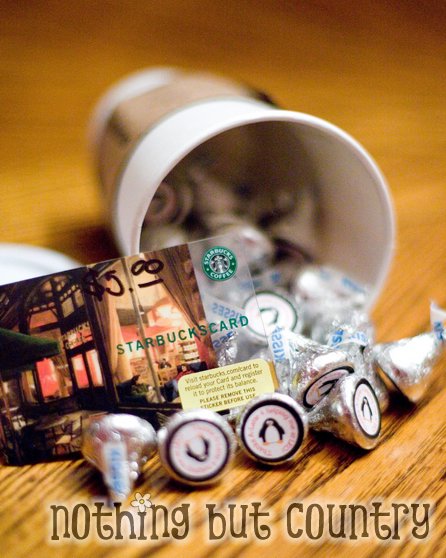 The year is wrapping up. Only a few more days. I wanted to redo the "Thanks A Latte" gift. Since my kidlets are with new teachers and I haven't given this gift to them yet.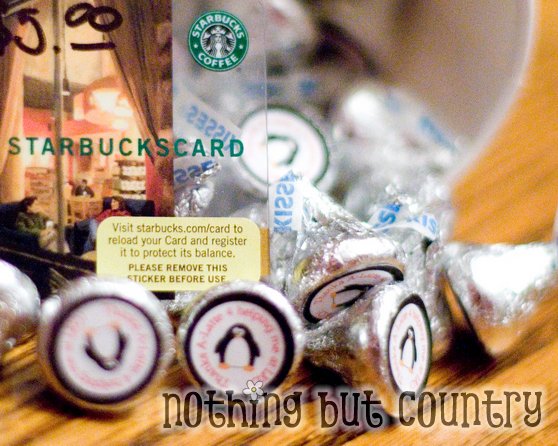 Starbucks cup, $5.00 gift card, filled it also with kisses and added cute stickers on the bottom of the kisses to make them a bit special.
Penguin is the school mascot. 🙂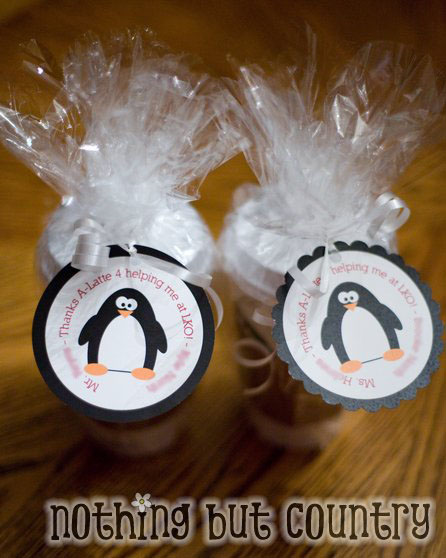 Wrapped them in cellophane and added a cute tag.
This year I didn't ask for a LARGE cup like I did last time — (SEE POST)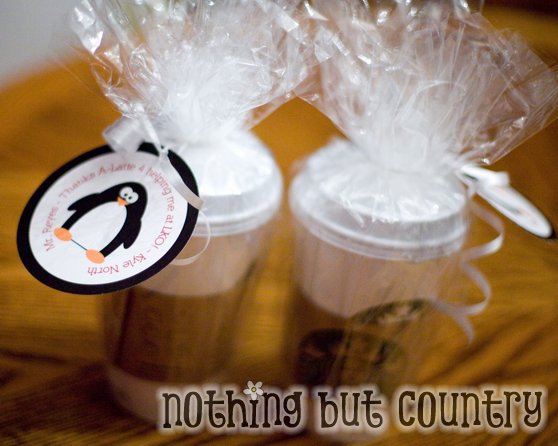 I can't believe the end of the year is here. GOOD GRACIOUS!! Where did the year go.
My kidlets also have a few staff members we wanted to say a simple thank you to. We purchased a 6 pack of root beer and added tags. Nothing major but a creative thank you goes a long way. You are thinking of them –  SEE THIS POST for the root beer tags.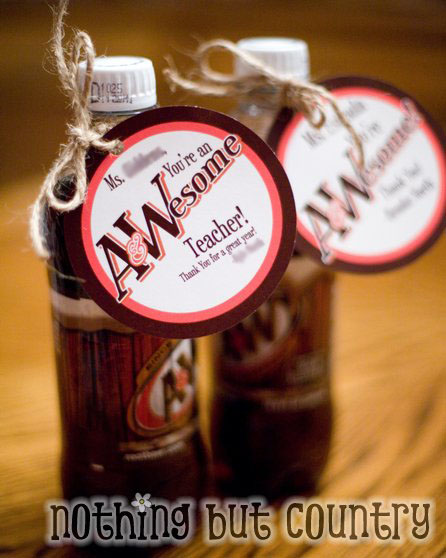 Now we are all ready for the last day of school later this week 🙂
I had a few requests today if I would share my penguin tags. SURE!!
The circle punch I used is the Uchida LV-XGCP40 Clever Lever Extra-Giga Craft Punch, Circle
it measures 3 1/2 inches.
Here it is… ENJOY!!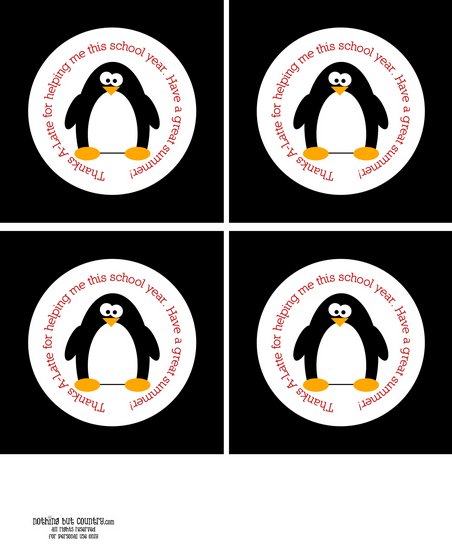 Would appreciate any comments and/or you to LIKE us on our Facebook page here if you like this project/freebie