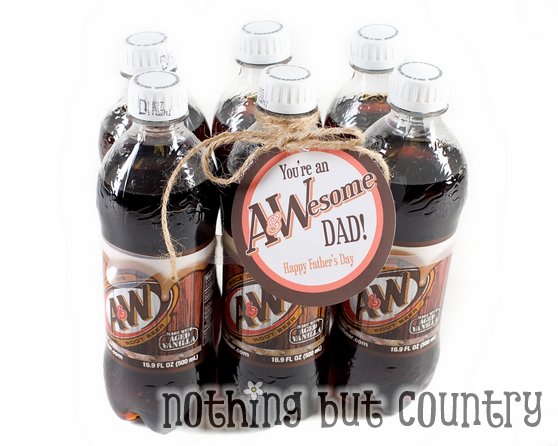 Working on my father's day basket still. Adding some of his favorite root beer. 🙂 But to keep the tradition going for all the items in his basket having something clever and corny on it. Made a tag for his drinks.
I love it so much, I think I am going to make some for some other special dad friends too!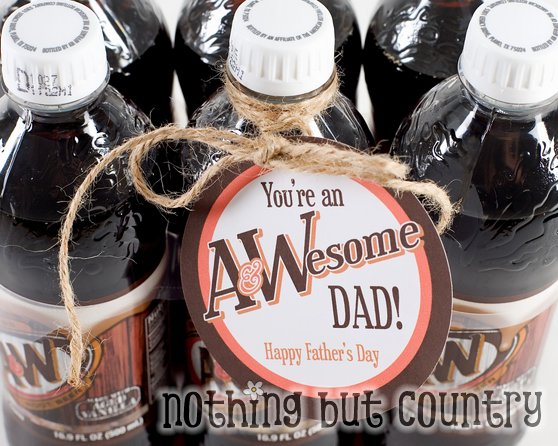 Added 3 different tags on the print out/download we are sharing.  The circle punch I used is the Uchida LV-XGCP40 Clever Lever Extra-Giga Craft Punch, Circle
it measures 3 1/2 inches.
(I love my Uchida punches- I use them sooo very often)
Punched out the tag, and made a little hole with a hole puncher. Tied it on with twine. (Dad gifts don't seem like the right gifts to have pretty ribbon on it to me hahah)
If your special Dad doesn't like root beer this would even work for the brand's Cream Soda. (YUM! I prefer cream soda any day)
We have had a few requests for tags. And more than happy to help.  We have now offered a tag for TEACHERS and a full page of tags for DAD only.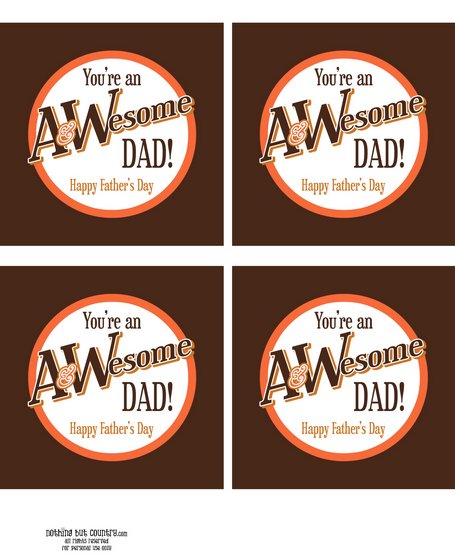 Enjoy!!!
Would appreciate any comments and/or you to LIKE us on our Facebook page here if you like this project/freebie