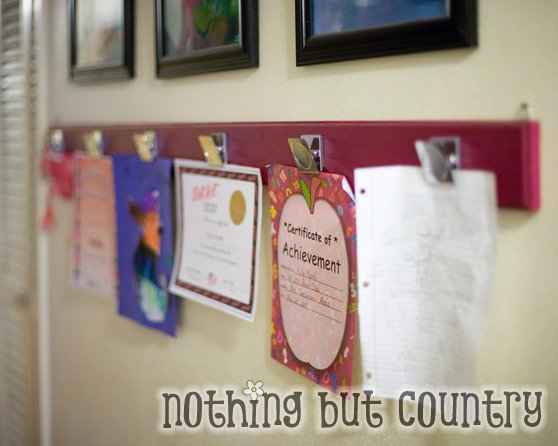 This is one of my favorite pieces Chad has put together for our family. We have a stainless steel fridge and only 1 side that a magnet will stick to.  Limited on space for showing off the kids achievements and special papers.  I am not sure where I saw this idea. Been about 9 months ago. If it was your blog or you know who's -I would love to give credit for the idea.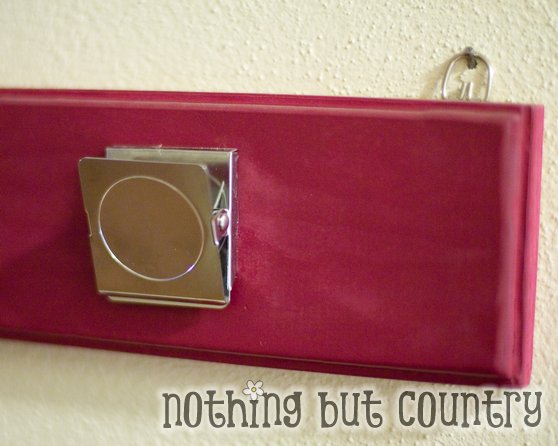 My husband simply cut a piece of wood the area of the wall we wanted to use. He routed the corners, sanded and then spray painted it maroon for me.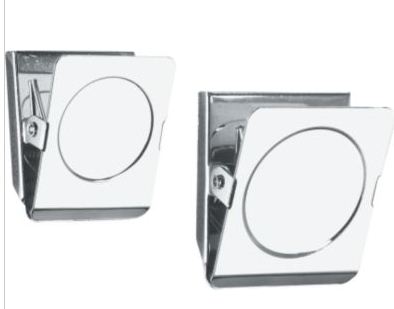 We got a box of clips from our local office supply store –ACCO Magnetic Steel Clip, 2.25 Inch Square, 1.13 Inch Capacity, Chrome, Box of 12 (A7072133)
also can be found on amazon at that link as well. We had a fairly big area to cover we bought 2 boxes with 3 in each box.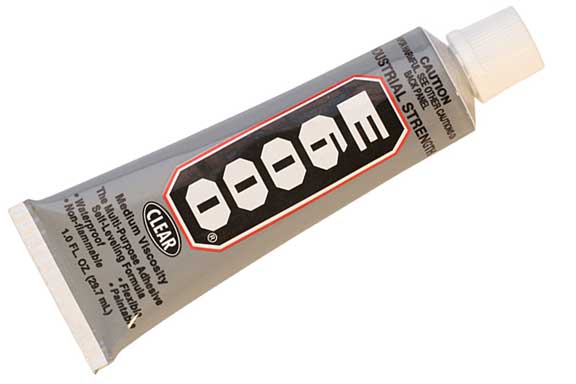 If you do not own a bottle of this amazing glue – E6000 Multi-Purpose Adhesive-3.7 Ounce
you are missing out. It is my GO TO glue for sooo many projects. Using the E6000 we glued on the metal magnetic clips to the wood. Just glued the magnet right on the wood. It took a bit of time to dry. But they are stuck for life now on that wood.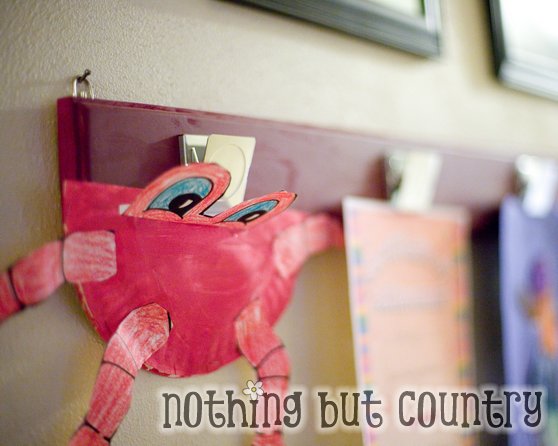 Measure out a bit of space between each clip so you can display your kiddlets projects. If you have younger ones in your home you never know what shape or size project they will be bringing home to display.  I love my daughters little crab. This would have been a hard project to display on a fridge so it displays perfectly on our art gallery area.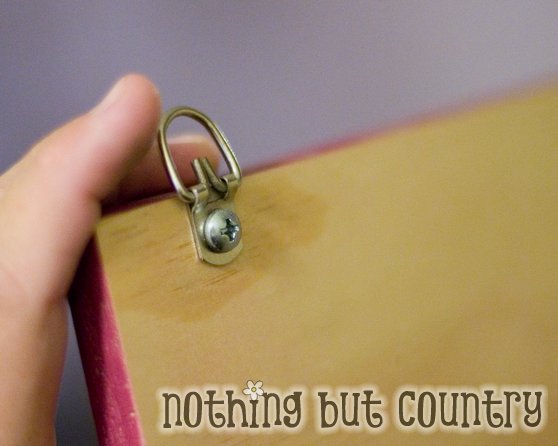 On the back of the wood Chad screwed on 2 hangers for pictures. Found at your local home improvement store. One on each end. Then hung it on our wall.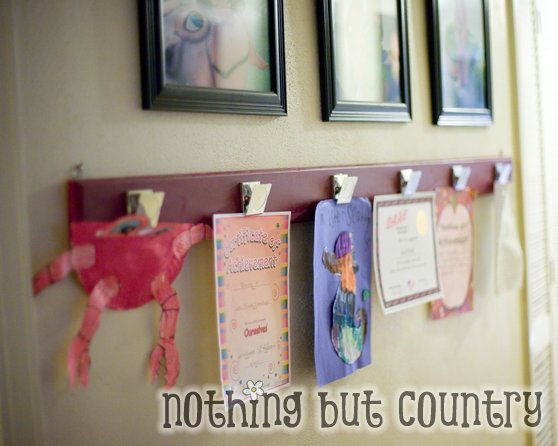 I love how it turned out. It is near the main hall way where visitors walk thru to come into our home. So they get to admire their hard work too!
Very simple project and the kids are always swapping out their work. I have 2 kiddlets, so each get 3 (keeps down on the fighting too) So if your kiddlets are like mine– keep that in mind– you may want even amount of clips per kid. 🙂
ENJOY!!