I regret posting this so late. I have been out of town for a nice early mother's day weekend with just the girls in my family.
But I got alot of requests while I was gone and wanted to put something up to help those looking for a gift for nurses. I hope you get this in time 🙂
Based on the AWESOME dad post for Father's day I created a tag for nurses.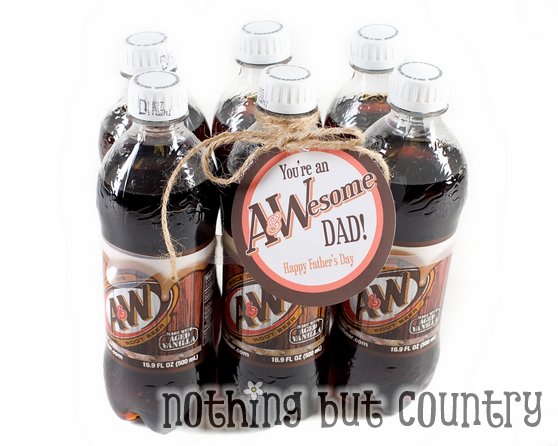 Here is a tag for nurses 🙂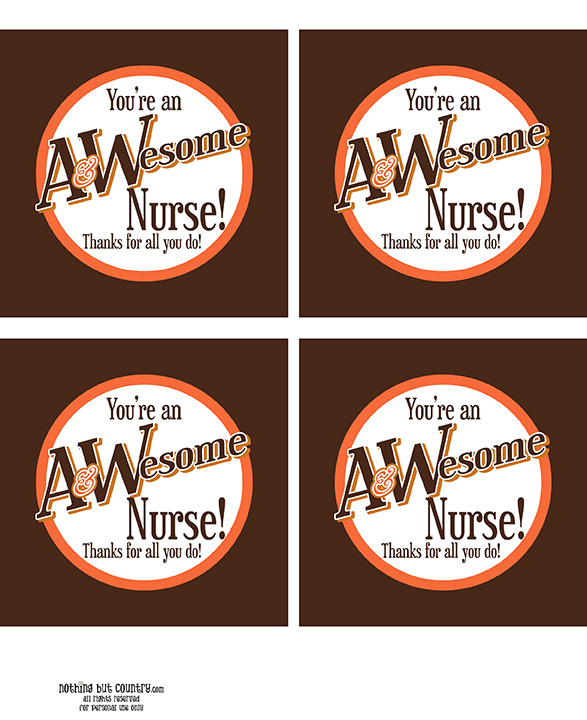 Also based on the Starburst Post for dad.. I created a nurse one…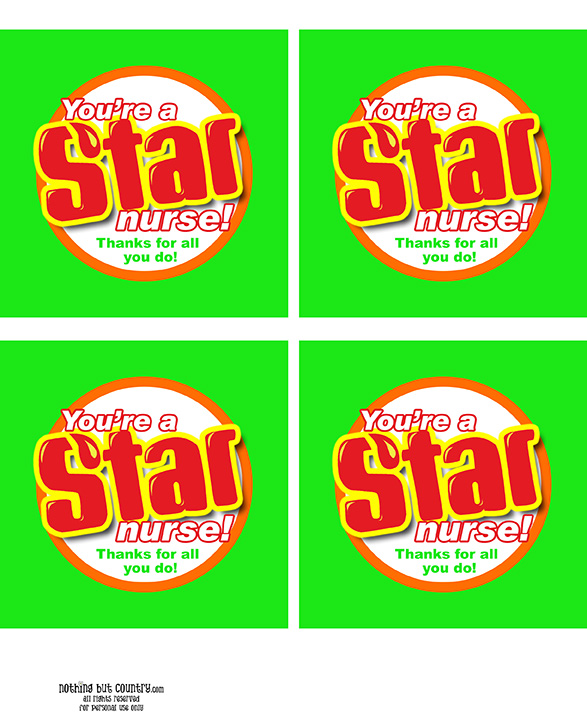 HAPPY NURSES DAY!!