I got the teachers 5.00 gift cards to the local coffee house. Then asked them also if I could have an empty cup and sleeve as they usually serve their hot drinks in for each card. They were MORE than happy to. This is one of my FAVORITE gifts I gave a few years back!!!!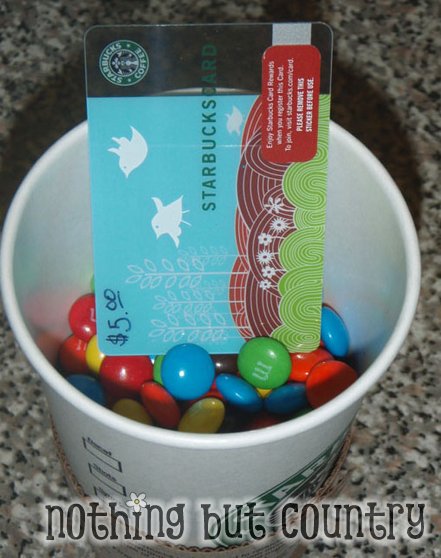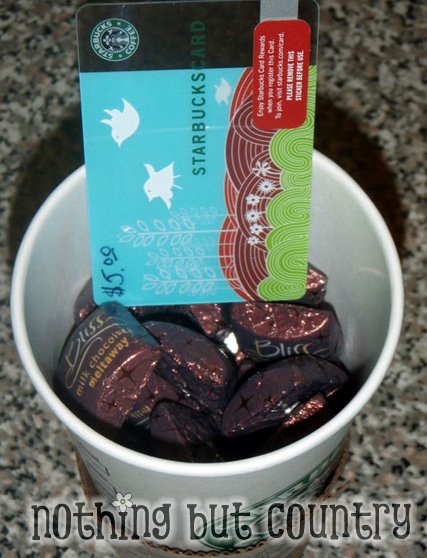 One of the teacher's love a particular kind of chocolate. So I filled it with their favorites along with their gift card. Then wrapped it in cellophane with ribbon and a printable card.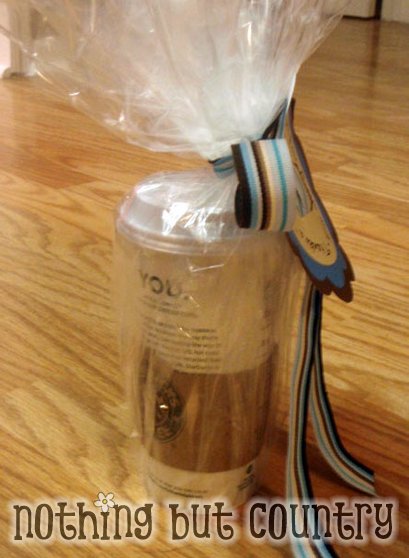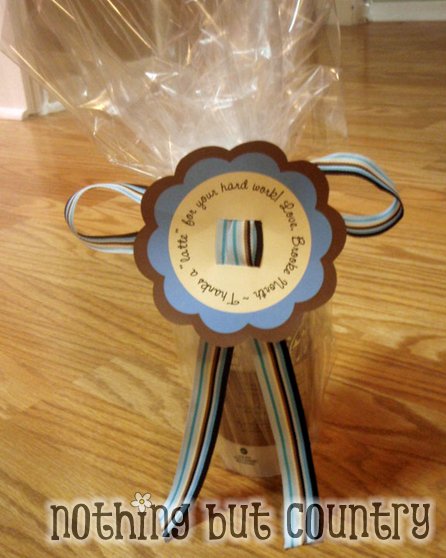 To attach this card you just need to cut 2 slits in the center parallel to each other to slip the ribbon in.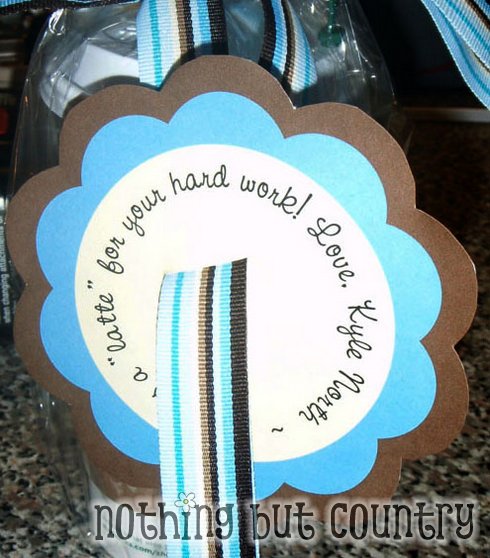 It makes a fun flower on the front. Pretty easy to attach and something different.
The teachers LOVED this gift. A fun way to give chocolate and a gift card all in one. 🙂
I have attached a generic printable for you to use if you would like to make this gift for your favorite teachers!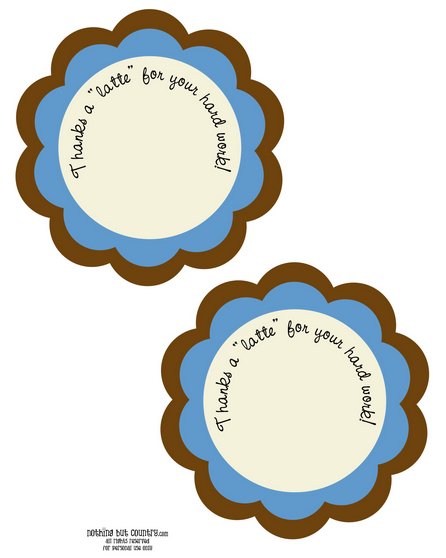 Would appreciate any comments and/or you to LIKE us on our Facebook page here if you love this project 🙂