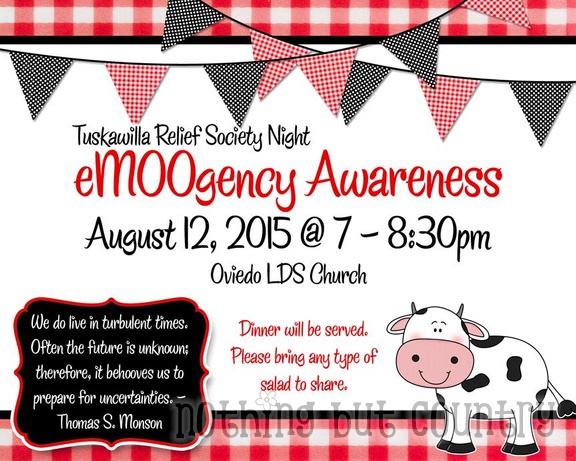 We had a fun Relief Society Night. Cow themed and mini classes on emergency preparedness and awareness. It was a fun night!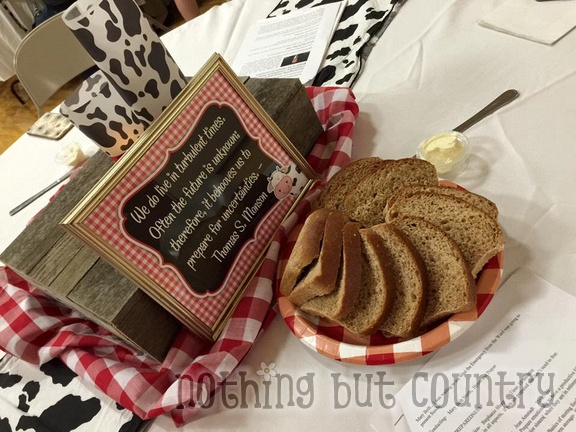 Tables were set with fresh bread that was later one of our mini classes on making your own bread.  YUMMMYYY

Found the checkered plates and napkins at walmart recently on clearance!!  Seriously .40 !!!  PERFECT TIMING!!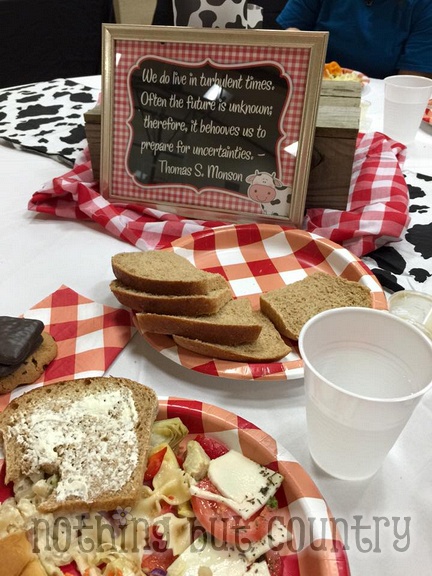 Frames came from the Dollar Tree and we use it often for relief society nights and trade out the print. 🙂
Laterns were just velum printed cow print and a battery operated tea light inside 🙂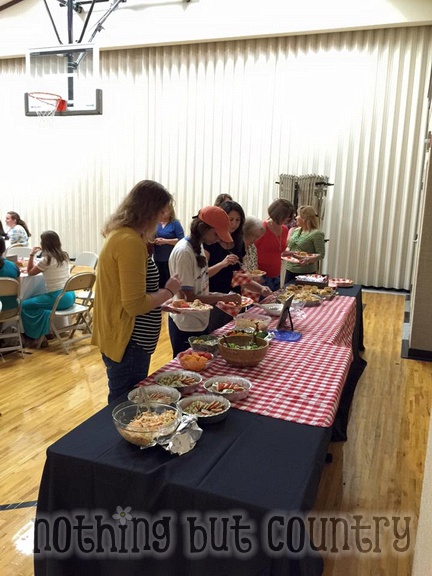 Dinner everyone brought their favorite salad (veggie, pasta or fruit) We provided pulled pork bbq inside rolls for the dinner portion. It was fun!!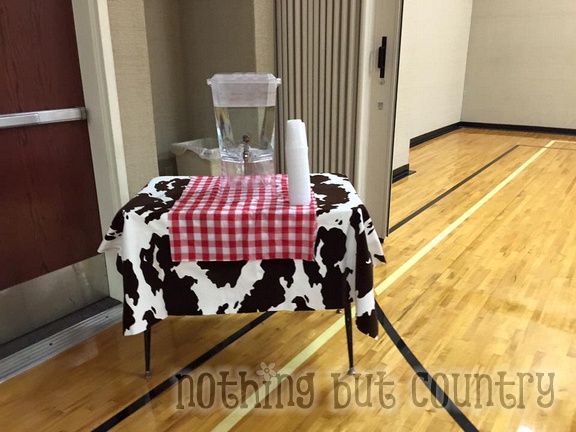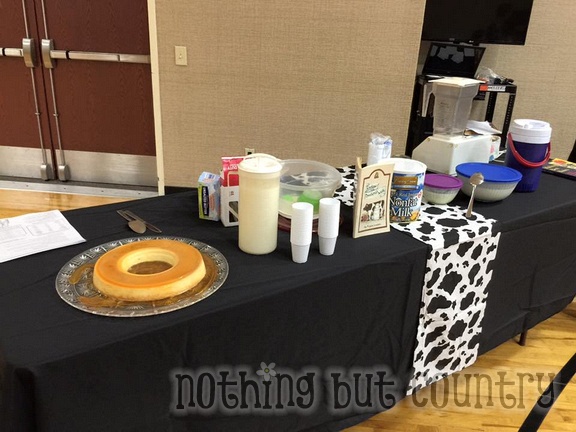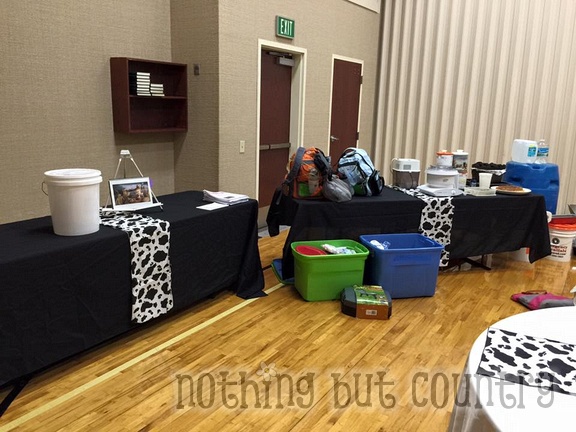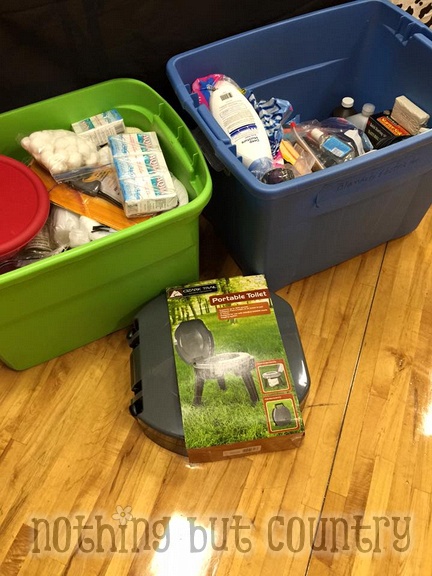 We had all the classes set up and covered from yogurt making, bread making, personal preparedness, 72 hour kit, water storage, food storage etc. It was a great night. We gave out hand outs on 72 hour kits, and bread recipe , yogurt recipes etc everyone could take home. 🙂