This has been so fun to make. I really have enjoyed it!! I love to use my Nesco Dehydrator. It isn't one of the super fancy expensive ones but I can do up to 5 trays in it with no issues. Works great and easy to clean up and pack away.
I had alot of strawberries that were not very sweet. I did not want them to go to waste. I decided to try fruit leather and now I am HOOKED!! My kids love it and I love it FAR TOO MUCH!!
To make the strawberry roll ups I cleaned and cut my strawberries. I then in my blender pureed the strawberries with sugar to taste. I don't really have a recipe because it depends on your strawberries how sweet they are. I think I ended up using a full cup of sugar for 10 cups of pureed strawberries. I simply just sampled the puree till I was happy with the flavor.
Be sure there are no lumps/chunks.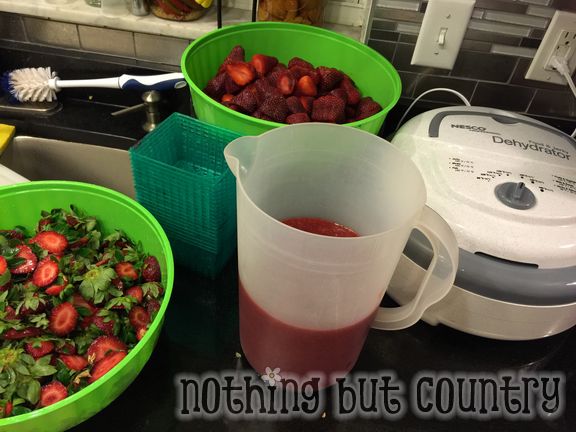 Once I had my puree ready I inserted the fruit roll sheet inserts. The Dehydrator came with 2 however I wanted 2 more and ordered additional ones as well. They were very inexpensive!! I love amazon!! So I could make 4 trays at the same time!
To help ease the peeling process I lightly sprayed the tray with cooking spray. VERY LIGHTLY!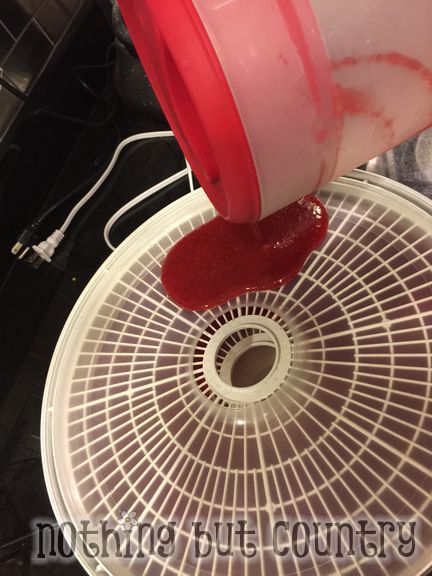 Pour the puree into the tray.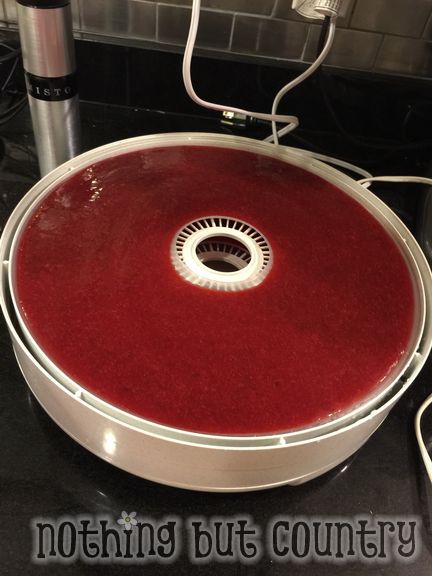 Level out the puree so it is level all the way around.  I repeated this till all 4 trays were filled.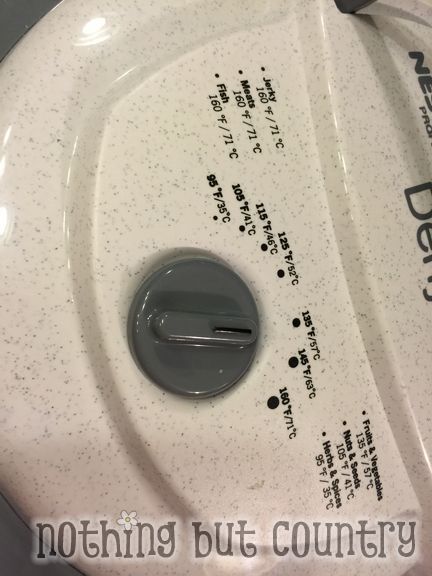 I set my dehydrator to 135 degrees. For 8-12 hours. It depended how thick I poured my puree. I would just peek occasionally and touch the leather till I knew it was fully done and not gummy any more.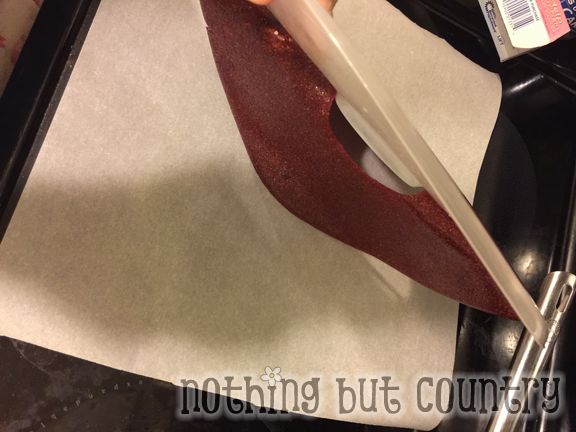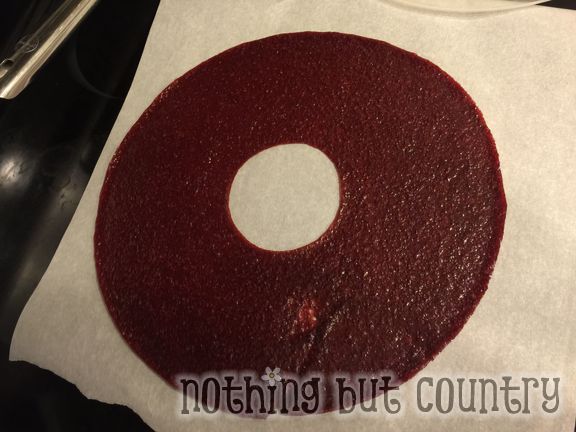 Carefully peeling off the fruit from the tray onto a large piece of parchment paper. It came off pretty effortlessly.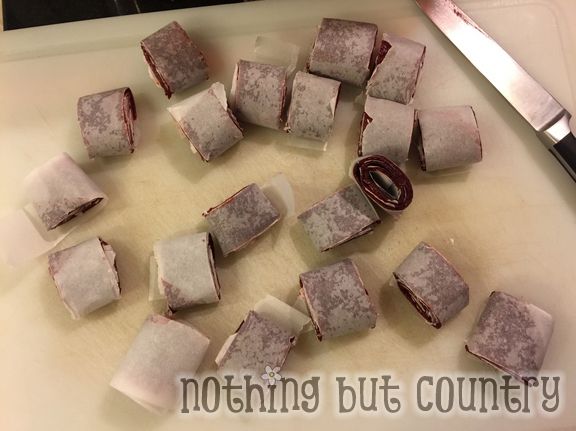 I then rolled up the parchment paper and cut into strips my fruit leather to look like Fruit Roll-Ups.
I store them all in a zip top freezer bag till we are ready to take one out at eat.
YUM!! I can't stop eating them!! They are SOO SOO GOOD!!!
I have tried other leathers as well. I had frozen peaches in my freezer and made them the same way. I also had cinnamon apple sauce. I simply poured the apple sauce into the tray and it too made leather. That was EXTREMELY EASY!!
I got a bit crazy and now have a full pantry full of fruit leather and we are stocked for a while. However at the rate we are eating them I may be making more next week!