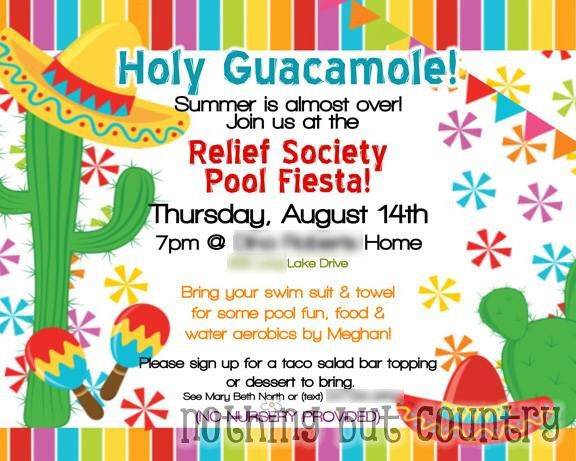 Our end of Summer Break pool party happens every year. This year we decided to go with a fun mexican theme and have a taco salad bar and desserts. It was fun.
The ladies in the church signed up for various toppings we had on a list and brought them. We provided the meat and lemonade 🙂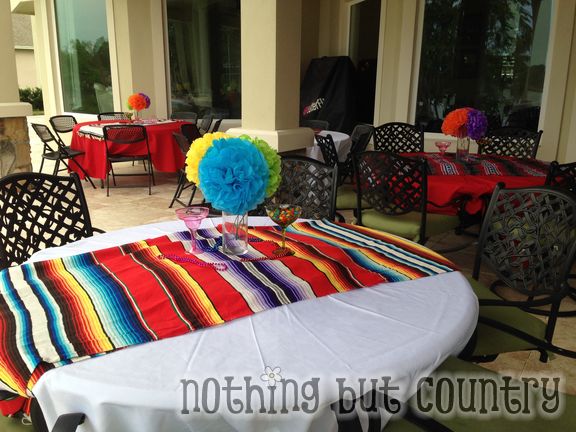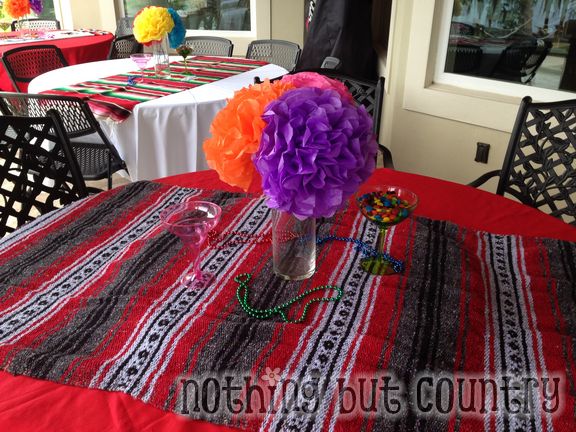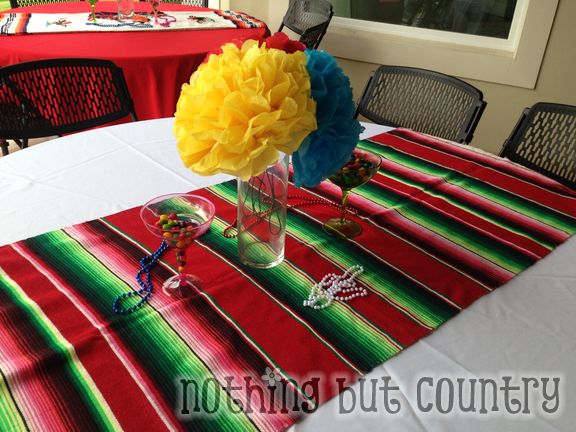 Decorating was super easy!  Decorations I either had or collected from other ladies in the church. We then used the maragrita glasses on the tables to hold skittles or M&M's. Mexican is such a fun theme. Lots of colors and these candies were perfect.
Tissue paper flowers were made and very inexpensive.
Zarepes were used for runners on our tables.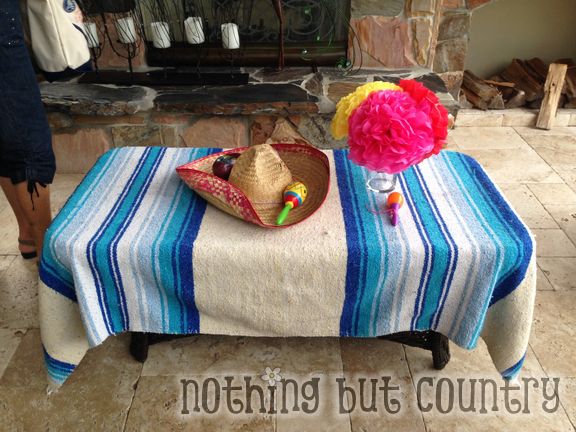 Another fun table we used a Zarepe and other mexican props we gathered up 🙂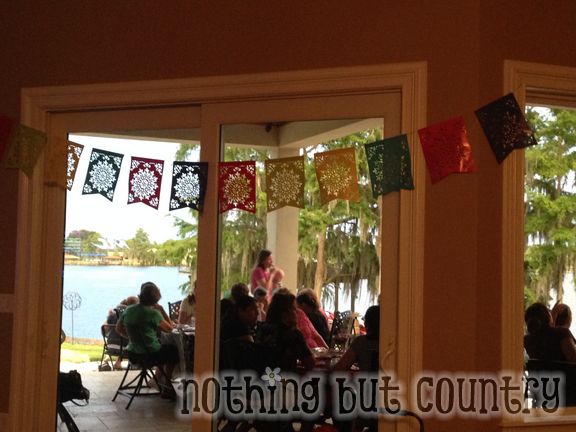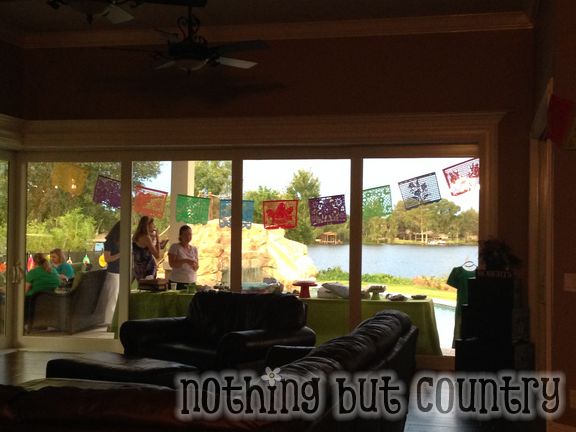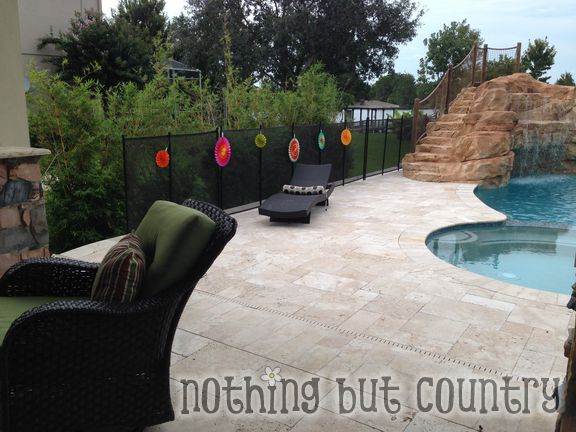 Color everywhere made this pool party festive.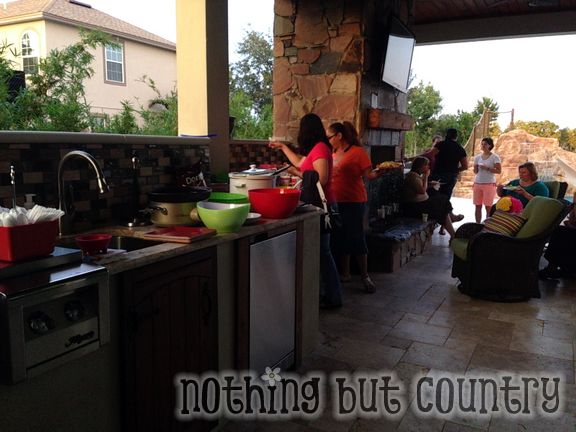 Taco bar lots of yummy food!!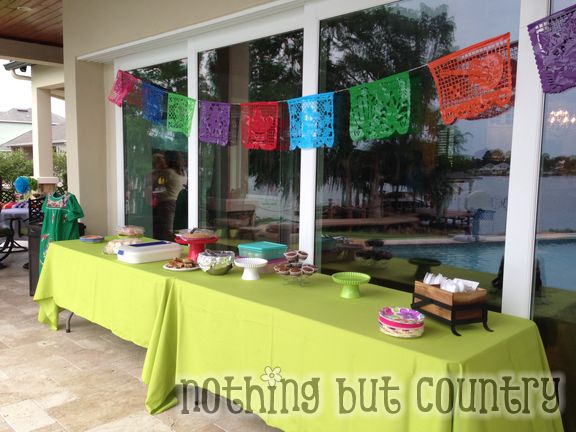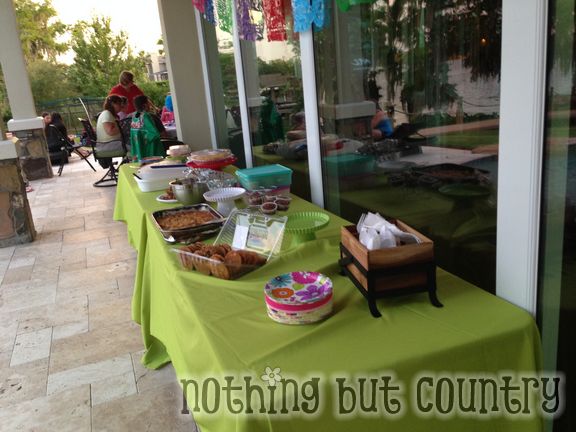 Dessert table as the ladies brought in their yummy desserts to share with everyone.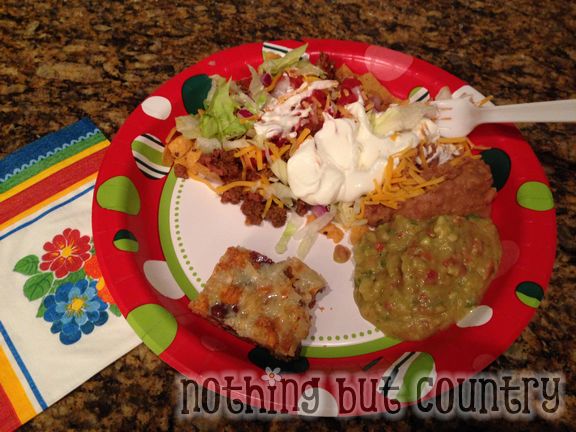 YUM!! DINNER!! IT WAS GOOD!!!
What was even better for us- we had a closet full of various plates from other activities over the years. Events when we were unable to use up all the plates. We saved money on our budget and used up all the left over colorful plates. SCORE!! I love being thrifty and never want to throw anything away or be wasteful. This was the perfect way to do that! Everyone got a kick out of it.
It was a fun night. We had mexican music playing over a speaker and lots of dancing, swimming and eating to be had. Great way to end the summer break!