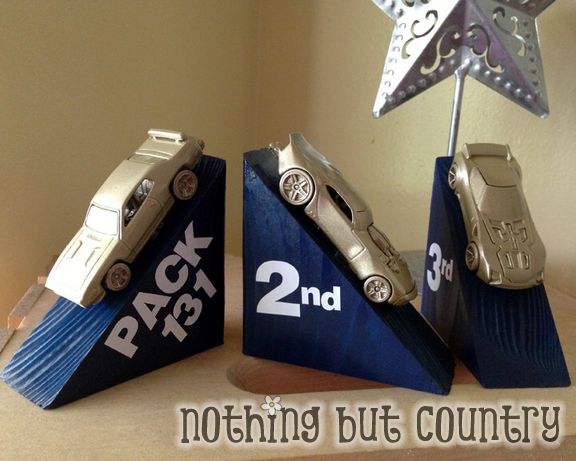 Surfing Pinterest we saw this idea and instantly fell in love with it. It was quick and we were able to do this in one evening (You know as in the night before the pinewood derby- that's how we roll!)
There was no tutorial on this just a photo on Pinterest so I decided to blog how we make this- for anyone else interested 🙂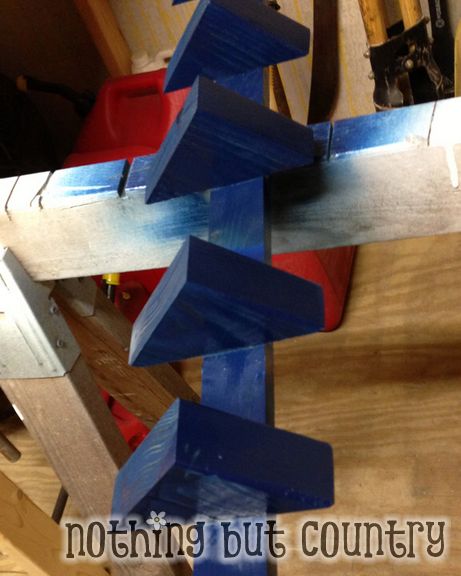 These blocks are cut from 2×4's. They measure 3 1/2 x 3 1/2 inch triangles. Then spray painted a navy blue.
The next photo we forgot to get a picture of – is us spray paying all the hot wheel cars that we got for 1.00 each at Walmart. Spray pain them gold. We didn't spray the bottom of the cars as they are black and you won't see them.
While they were drying- Using white vinyl I cut out the Pack Numbers on my Silhouette machine. They were approx 2 inches to fit on the side of the triangle. Then I also cut out a 1st, 2nd and 3rd place numbers for 3 of the trophies.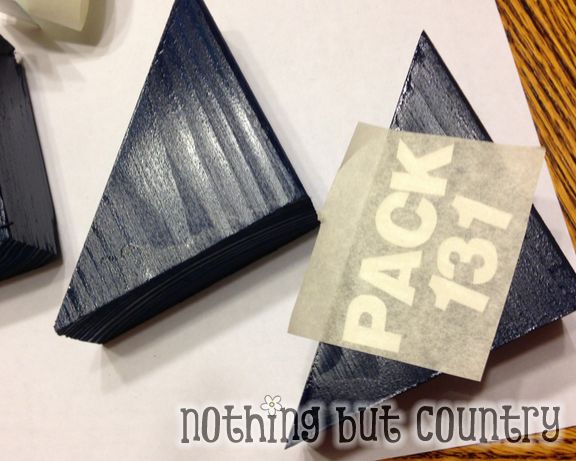 Transfer on the vinyls to your dry wood triangles.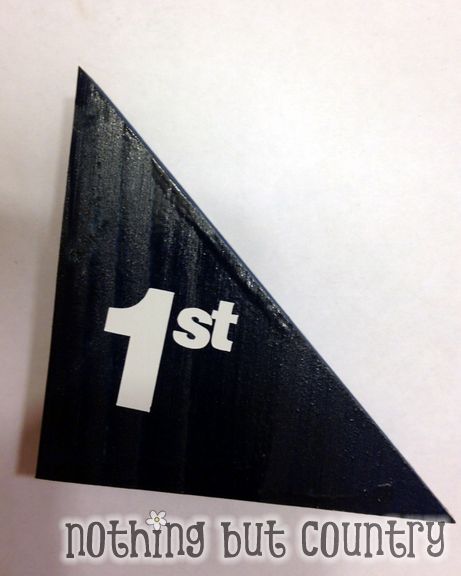 3 of them we added which award they were for on the opposite side of 3 wood pieces.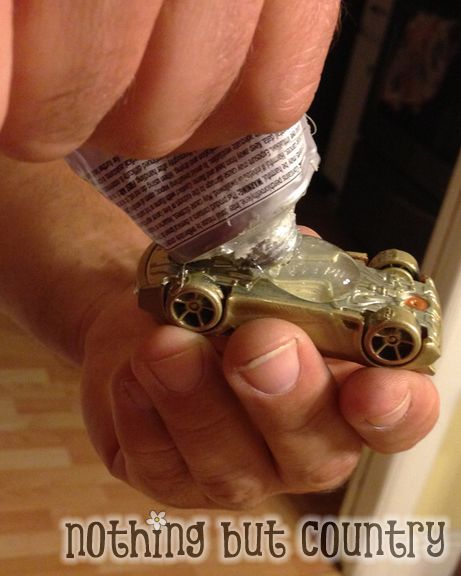 Using a very large glob of E-6000 Glue
– This is my FAVORITE glue ever.  You need quite a bit of it because the bottom of the cars do not touch the wood due to the wheels.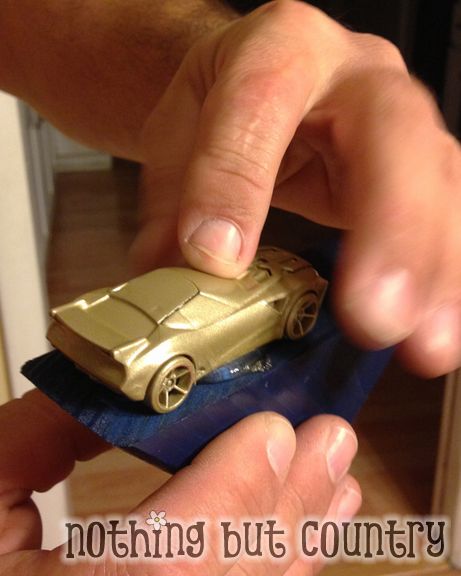 Place the car near the back top of the trophy. Hold it in place for a minute. This glue DOES dry fast however since you are using SO MUCH of it- it will need to dry over night to cure and harden.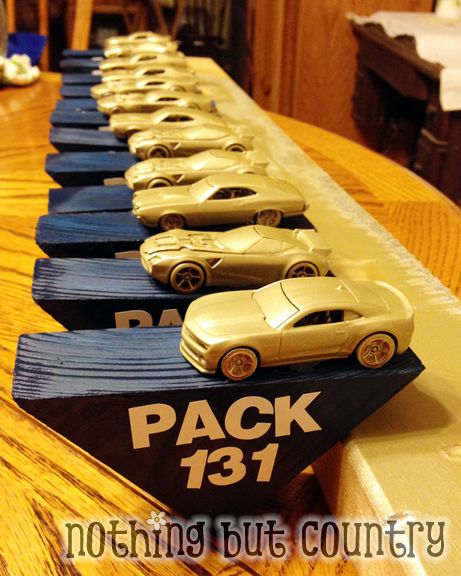 We used a piece of left over 2×4 to prop the trophies on its back corner to make the area FLAT for the cars to dry other wise the cars slide down and move.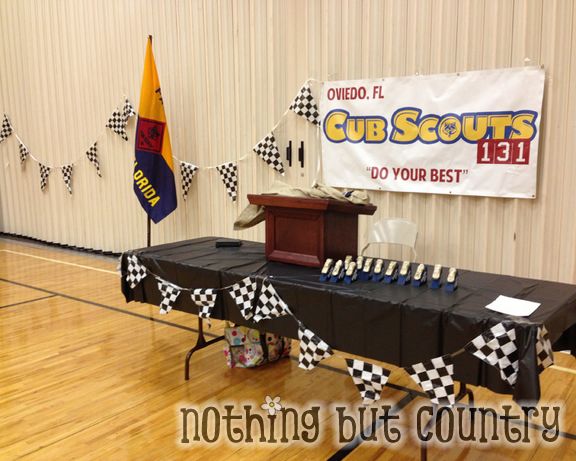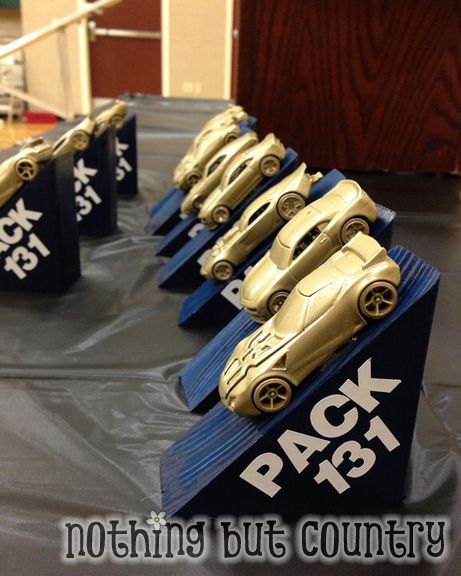 They look so good! The boys were VERY VERY excited to receive these trophies and they did not break the bank. We will be making these again next year. Maybe in a different shape wood or color etc. We will change it up however we really liked having homemade trophies to give the boys. They were SUPER excited! (And we were excited how they turned out!!)