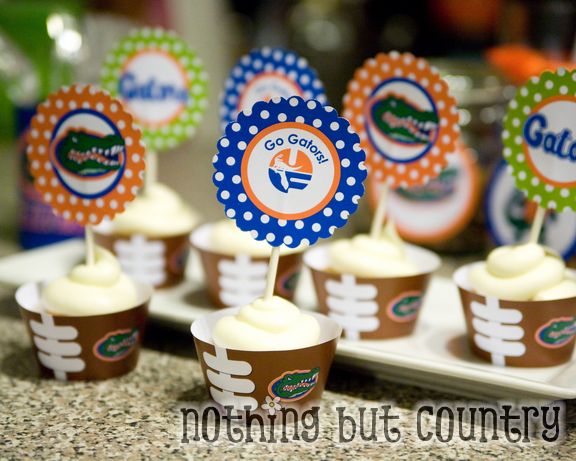 For the Gator / FSU game I made some football cupcake wrappers. I had a few people asking me in email where I got them. I made them myself.
I thought I would share the file with my readers 🙂 Although I can't give away or even sell them with the team logos on it I believe – I can certainly offer them with out the logos.
Simply cut them out, and tape the backs and they make a great liner for a football party.

If you use these in a party would love if you share a photo with us 🙂