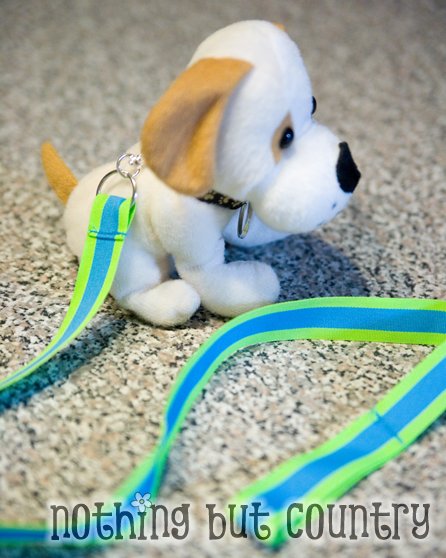 Yesterday I featured how to make the paw print collars. Today I created keeping the party theme colors — made leashes for the puppies.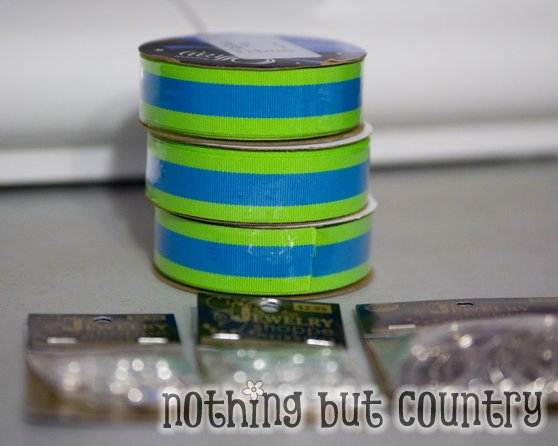 Ribbon in party colors  – I was able to make 3 leashes per spool.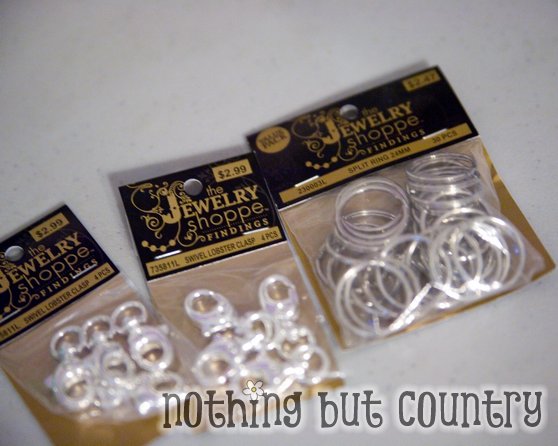 Bag of jump rings and bags of lobster clasps. I bought these at Hobby Lobby.  The jump rings were enough to also use for the collars.
I cut the entire spool of ribbon which was 9 feet long. Into 3 equal pieces.  I think there was extra on the spool because I got 38 inches approx per leash size.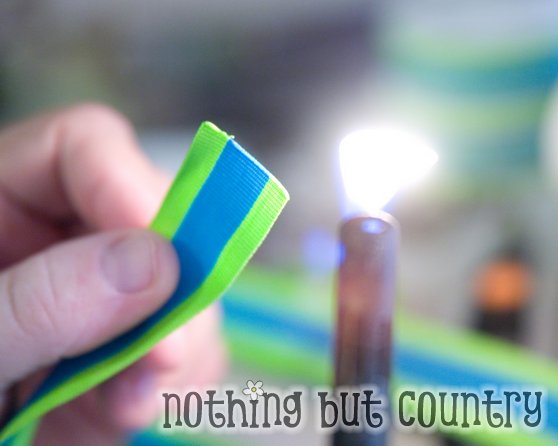 Once I cut the ribbon, I sealed the ends with my lighter. It will melt the ribbon quickly to seal it and keep it from fraying.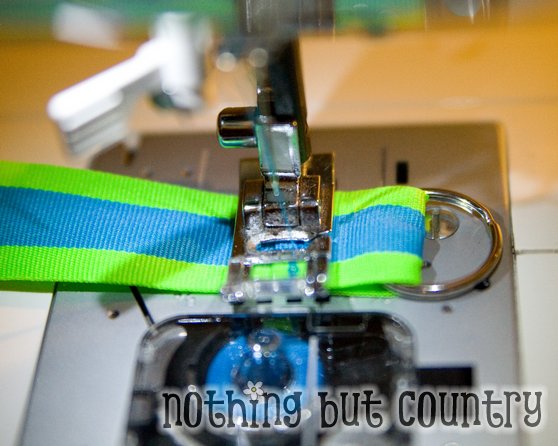 On 1 end I attached a jump ring. Tucked in the end and sewed back and forth to secure it tightly.
Then I attached the lobster clasp to the end of the jump ring by sliding it on.
The other end I made a handle by turning it over approximately 7-8″ and then tucked it and sewed where the tucked ribbon was.  So it made a nice clean handle for the leash.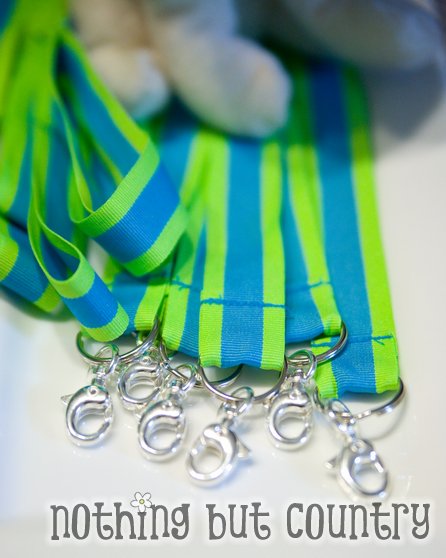 All the leashes ready for the puppy party to go into the "pet store" after they adopt their own puppy.  You can't walk your dog with out a leash!?! 🙂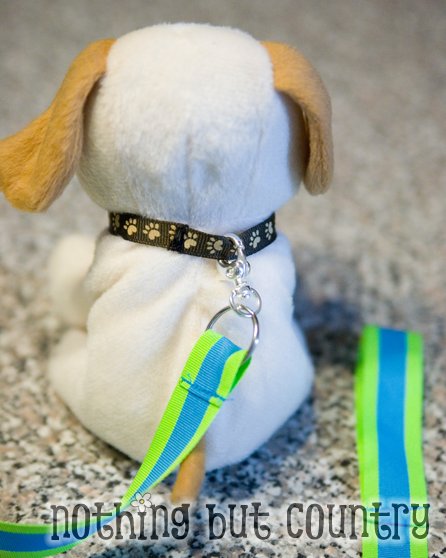 The girls can then hook their leash to the collars that they put on their puppies and they are ready to roll!
Very easy project and very little sewing needed. 🙂  My type of project 🙂 Fast & Easy!!