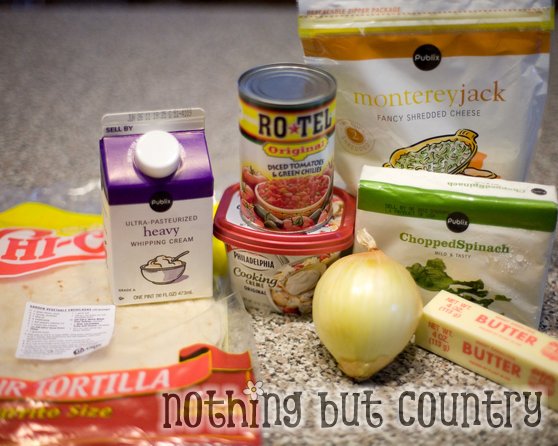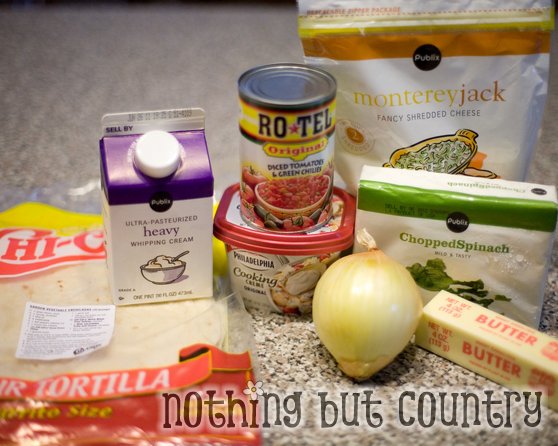 We love to make our meals around the sales we get at Publix.  This past few weeks we were able to get great deal on chicken, Chi-Chi Tortillas & Philadelphia cooking cream. Also in our stockpile we had plenty of Rotel and frozen spinach. And was able to use our 1.00 off any cheese coupon for the cheese. We fed a family of 4 twice with this dish.
Ingredients:
10 oz Philadelphia Cooking Cream
1 box frozen spinach
1 medium sweet onion
2 tsp Cumin
1 tbsp butter/margarine
1 can Rotel tomatoes & green chiles (drained)
2-3 cups chopped chicken (we used boneless skinless chicken thighs)
2 cups of Monterey Jack Cheese
1 pint whipping cream
8 – 8″ flour or wheat tortillas
Salt & Pepper to taste
Preheat your oven to 350 degrees.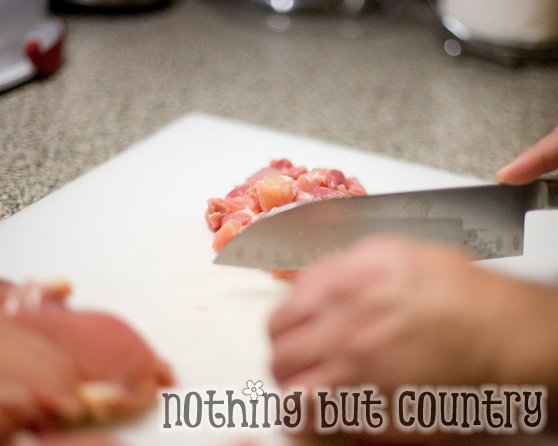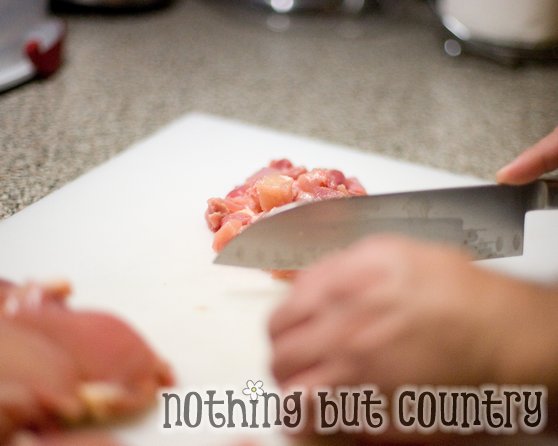 Cut and cube up all your chicken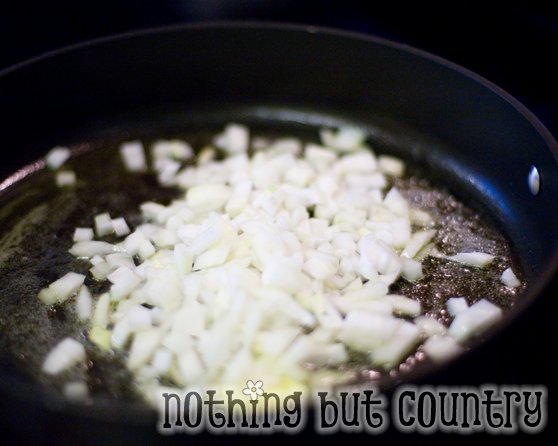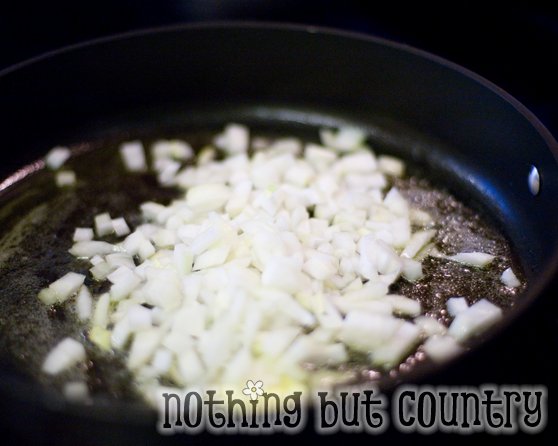 Once you have diced up your onion, cook them in your skillet with your butter. Till onions are partially cooked.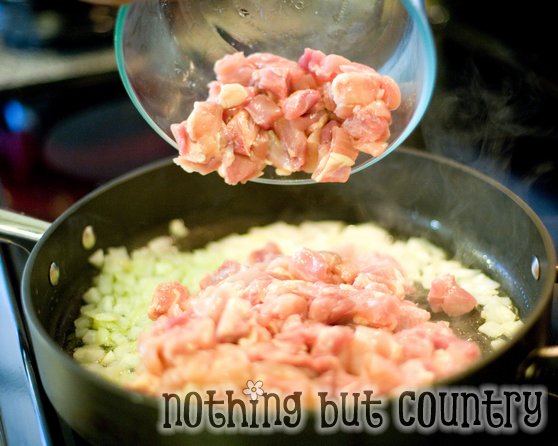 Add in your cubed chicken and stir and cook for approximately 2 minutes.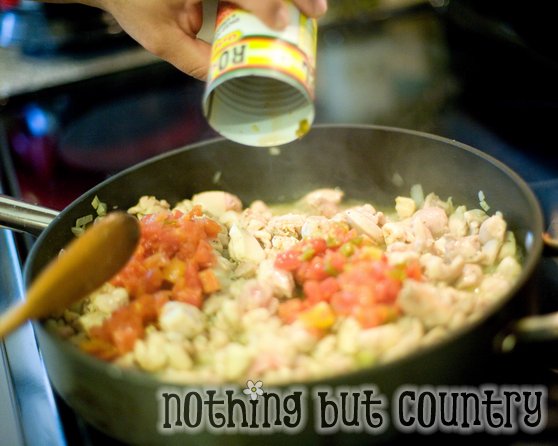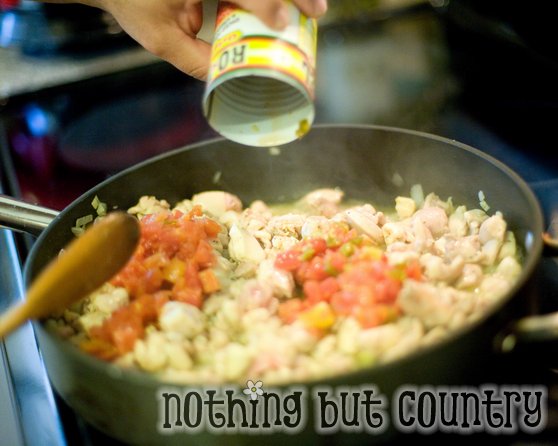 Add in your cumin, salt & pepper, can of Rotel (drained) and cook together for a minute more stirring well.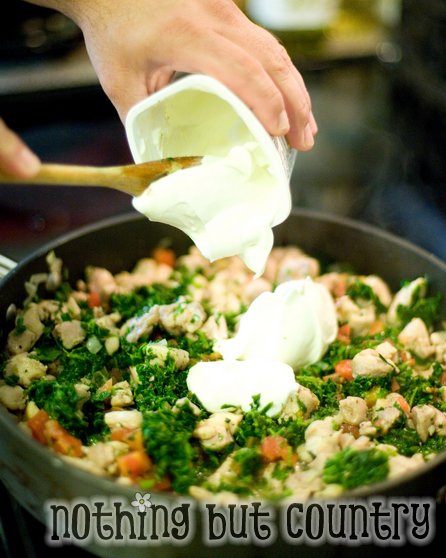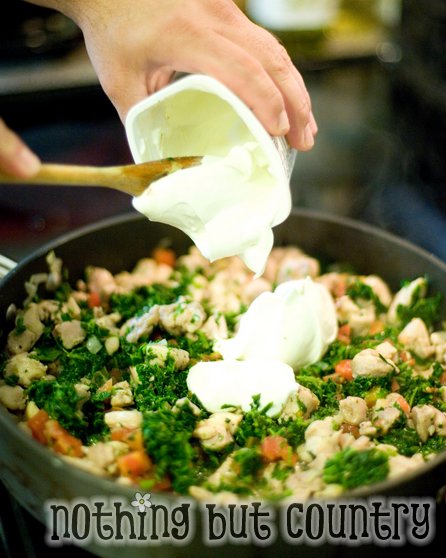 Then add in your drained thawed out frozen spinach and your 10 oz of cooking cream. Mix well.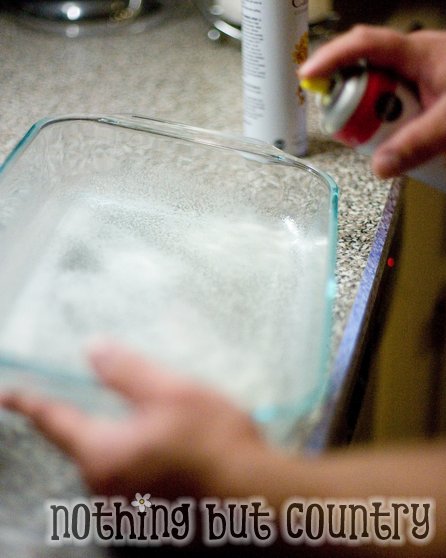 Spray your 9×13 cooking dish very well.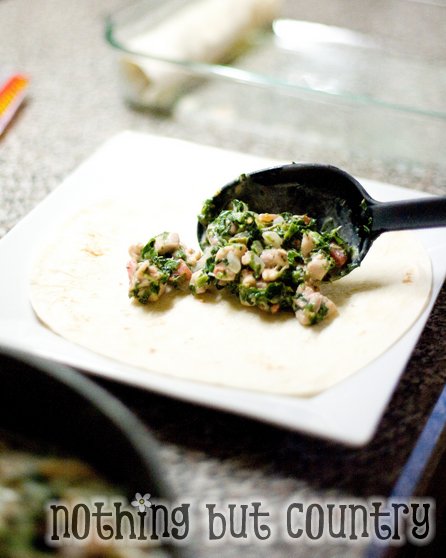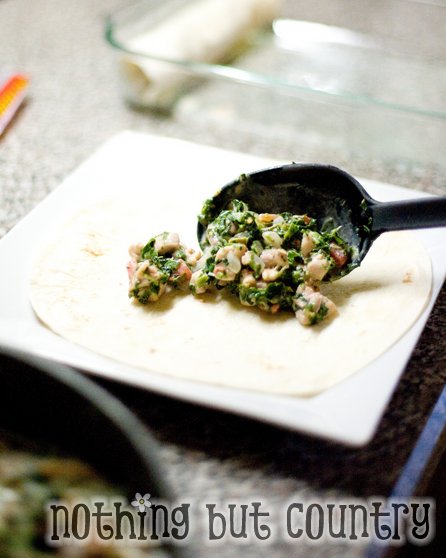 With your 1st tortilla fill it well with your mix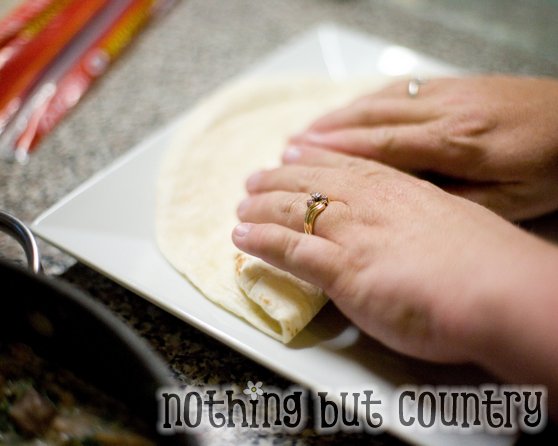 Roll your tortillas tightly, and put it in your 9×13 pan with the seam facing down.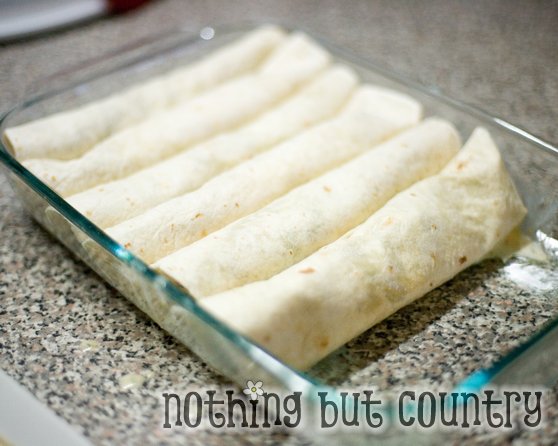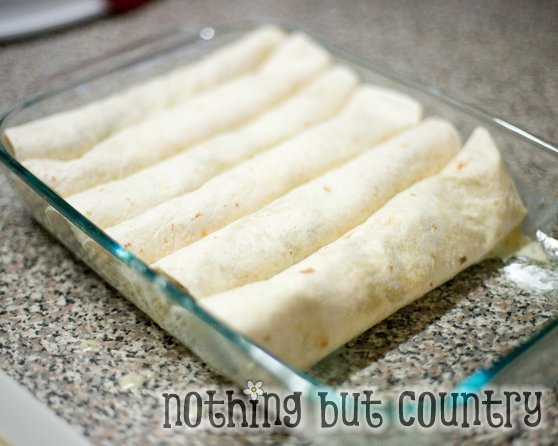 Your tortillas will be very stuffed and full so  keep your pan close by to place them in fitted. You should be able to fit all 8 in 1 pan.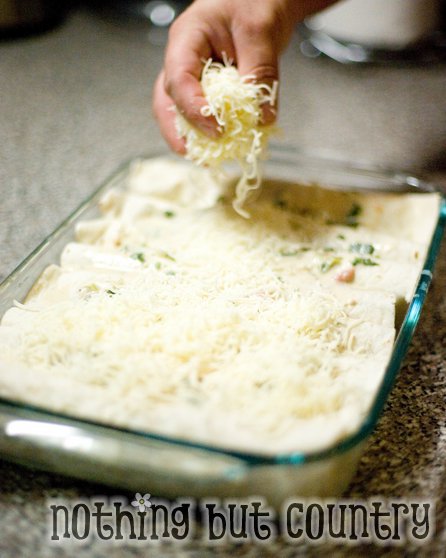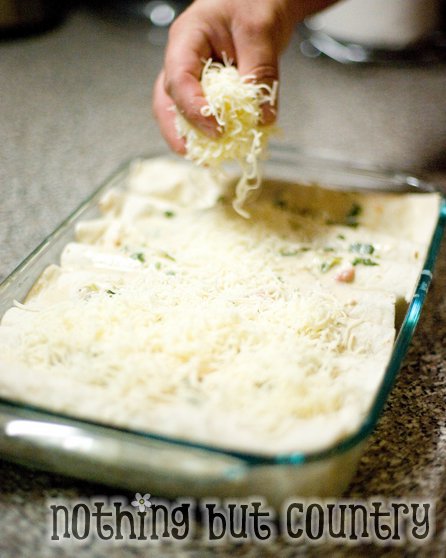 Evenly sprinkle the Monterey Jack cheese over the entire dish.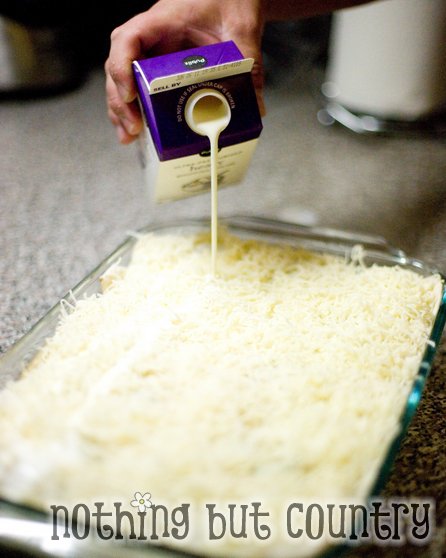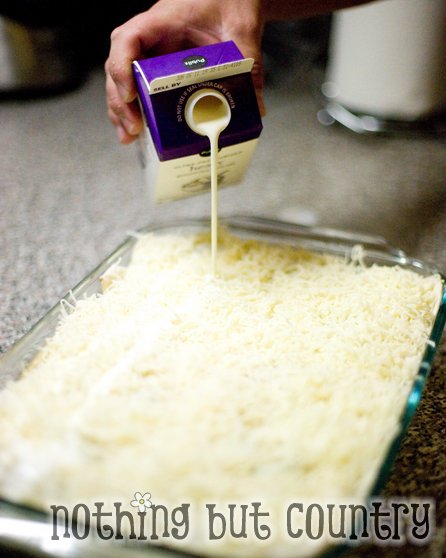 Evenly pour your pint of whipping cream over the entire dish.
Cover with foil and bake for 25 minutes. Remove foil and bake another 10-15 minutes until golden brown.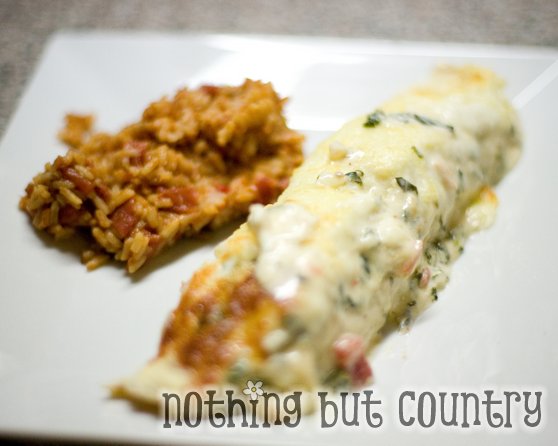 Cool and serve with a side of Zatarain's Spanish rice (also on sale at Publix)
My kids LOVED this meal. We served it twice because the Enchiladas are so full and big. 2 meals for a family of 4.
Hope your family enjoys this meal as much as ours did.