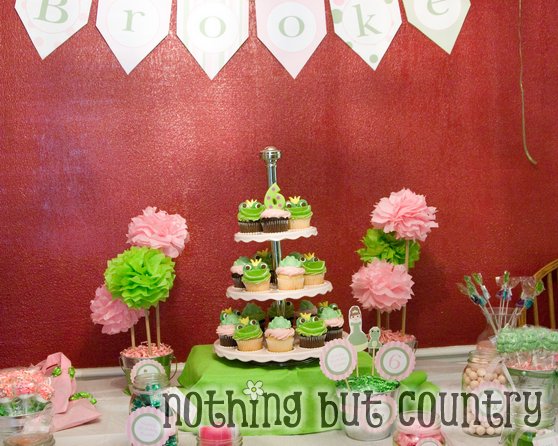 My daughter wanted a Princess & Frog party for her birthday. She wanted it also poolside. I looked all over the internet for fun ideas. So I am going to share a few of them  this weekend 🙂
The 1st idea is the adorable Cupcakes. 🙂
We had vanilla cupcakes simply iced either pink or green.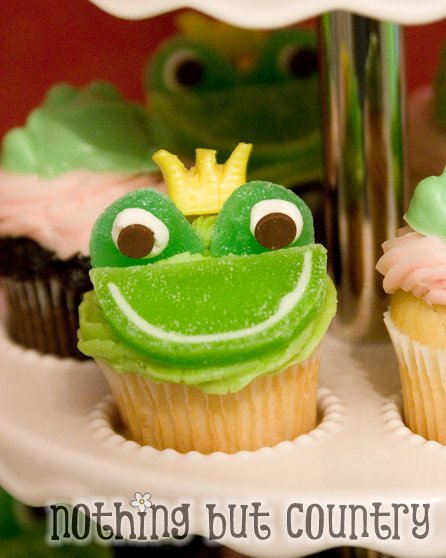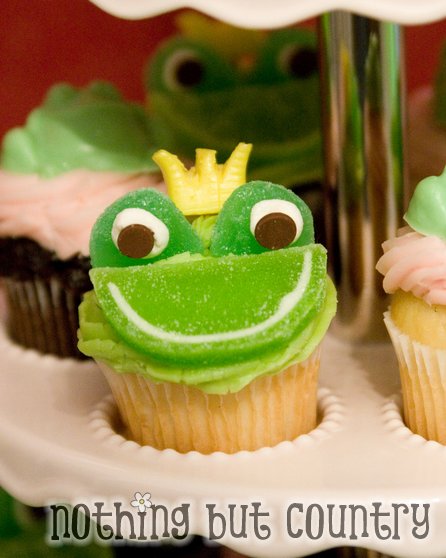 These adorable cupcakes- idea came from Family Fun website. (CLICK HERE)
They were so simple to put together. And they were a HIT at the party.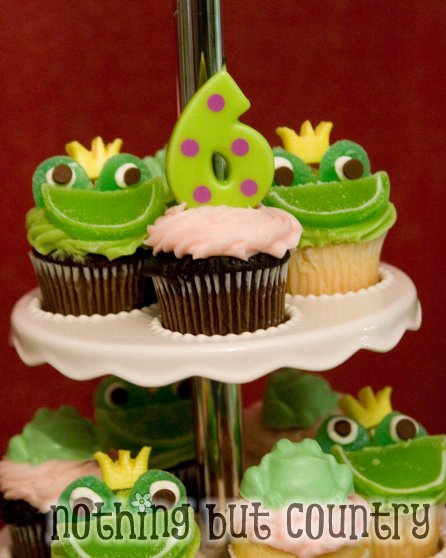 The pink cupcakes I simply used a mold and made candy frogs with Wilton candy melts. To put on the top of the pink cupcakes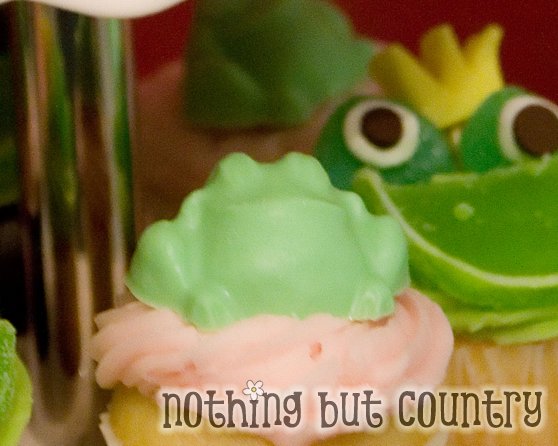 Made a great variety for those that were not interested in the lime slices on the  green cupcakes.
The other fun party food we had on our table I want to share in this post are our marshmallow pops. Lollipop sticks put in medium marshmallows, then dipped in pink candy melts then with sprinkles on it.
We put the marshmallow pops in a bucket with craft styrofoam in the bottom to stand up.
They were so simple to make.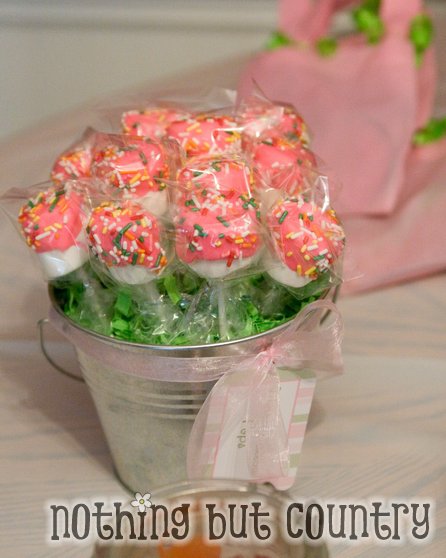 Frog Prince Paperie shared their how-to on the marshmallow pops that inspired us for ours.
Such a simple treat that took very little time to make. 🙂