I have never made fondant before. So many recipes out there. This one I sorta just winged it. So there really isn't a recipe for you but I can show you how it is done.
Also homemade fondant taste SOOOO much better. I really don't like the other stuff.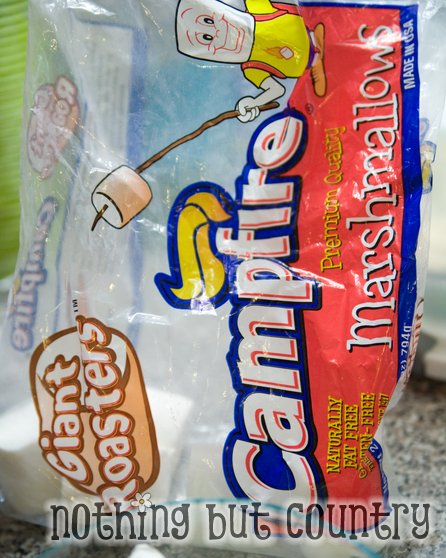 This is the only marshmallows I had in my house at the time. BIG campfire ones. Have you seen them before?  They are the size of 4 regular ones in ONE GIGANTIC Marshmallow. Craziness.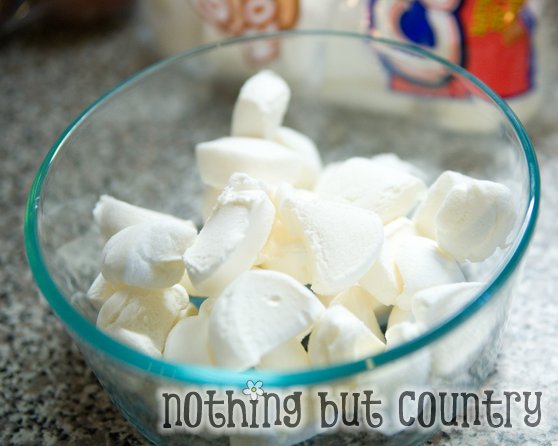 Since my marshmallows are so large I used kitchen scissors and cut them up into 6 pieces per marshmallow. I believe I used 6-7 large marshmallows for this.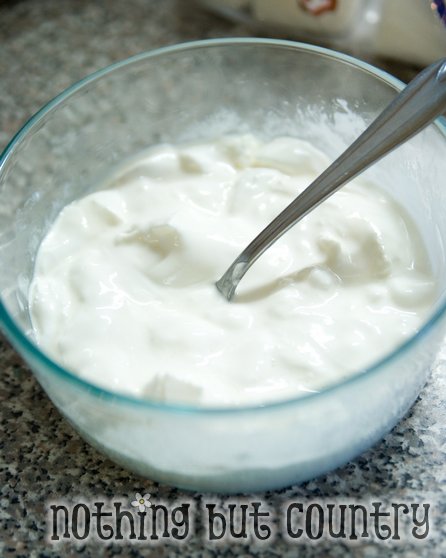 Add a splash of water to wet your marshmallows a little bit, and then put them in the microwave in 10-15 second increments. Stirring between each time in the microwave until all your marshmallows are melted.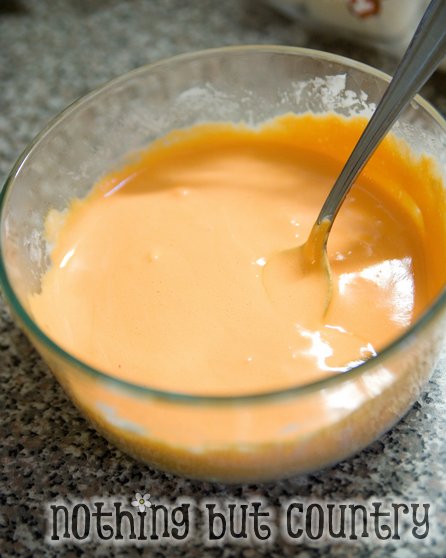 Now is a really good time to add your food coloring. Make it bright. (I ended up adding more red and yellow to make mine a dark orange after I took this photo)  Because when you add your sugar it is going to get a lot lighter. So brighter is better.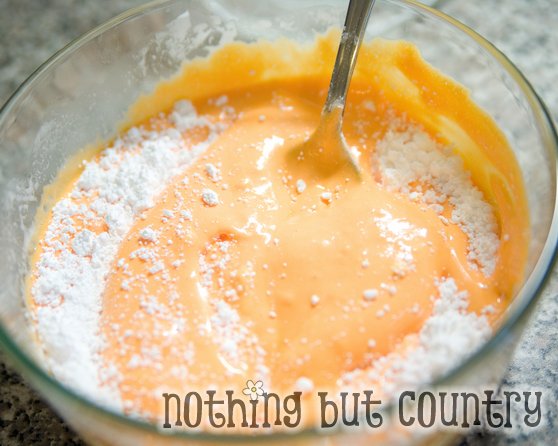 Here is the part I can't really tell you how much I used. Icing / Powder Sugar. I believe I probably used 2-3 cups. I added 1/2 cup at a time. Mix well, once it started to get really thick I took it out and kneaded it like dough. I had to spray my hands with cooking spray in between to keep it from sticking to me to much. Keep adding sugar to the marshmallow till it is no longer sticky and play-do like feeling. If you put too much sugar, you can add a little bit of butter into your kneaded fondant.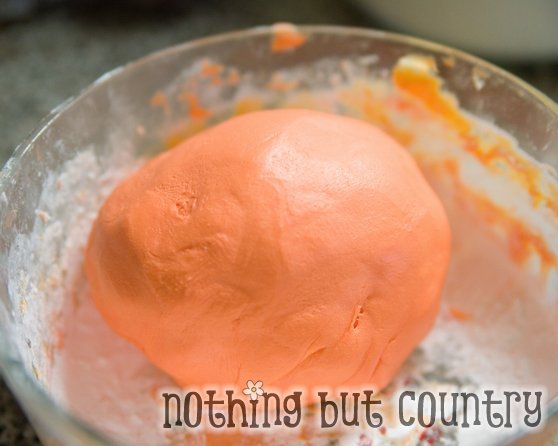 Here is how it looks when your all done. BEAUTIFUL!!!!
I needed to make carrots for the top of cupcakes (carrot cake cupcakes of course.. YUM)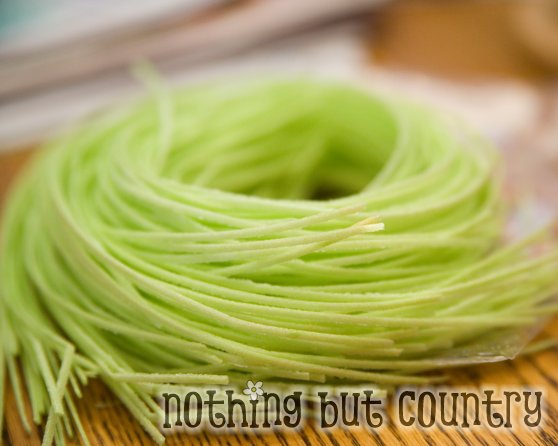 I used this candy / edible Easter grass to be part of my carrots. This is pretty cool stuff. It tastes alright. Kinda weird but- its edible and I needed to make carrots so I love it!!!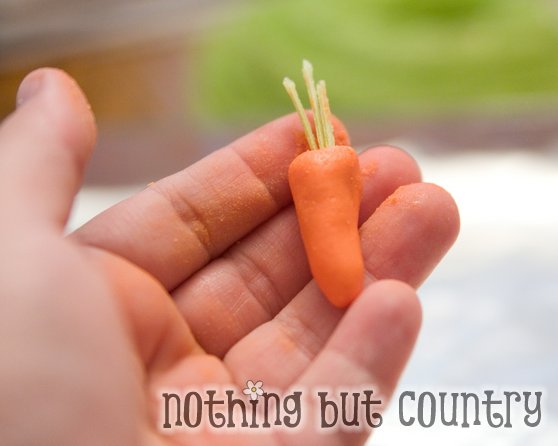 I just simply pinched off a piece of fondant rolled it in my hands to get little carrot shape, then stuck in 3 pieces of the edible grass… LOOK HOW CUTE!!!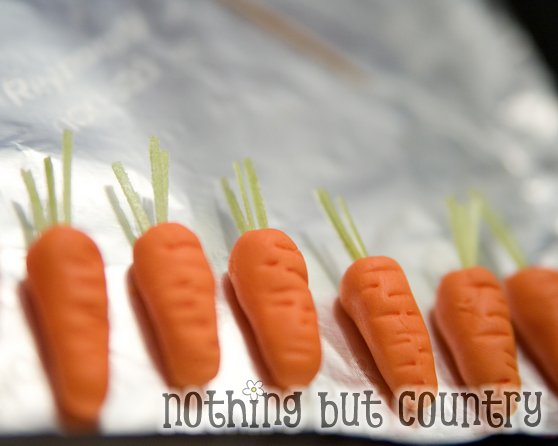 I allowed my carrots to dry/harden up a bit on non stick foil. I also used a tooth pick to press in my indentations on my carrots to make them look a bit more legit. 🙂
I am so super proud of my fondant carrots. I have NEVER used fondant before- or even made it.
My daughter thought Chad and I lost our marbles eating play-do. She finally wanted to try and loved it too 🙂
I did have left over fondant. Wrap it in plastic wrap that you add a little cooking spray on, seal your left over fondant, and then I put it in a ziplock bag. As fondant I was told will keep for quite a few months. 🙂
Now I can't wait for family to come over tomorrow for our Easter party and see my cute carrots.  They are not perfect by any means but I am happy with how they turned out. WOOO HOO!!