My daughter made the cutest thing in girl scouts and I loved it so much I had to make some too!! If it is crafty and CHEAP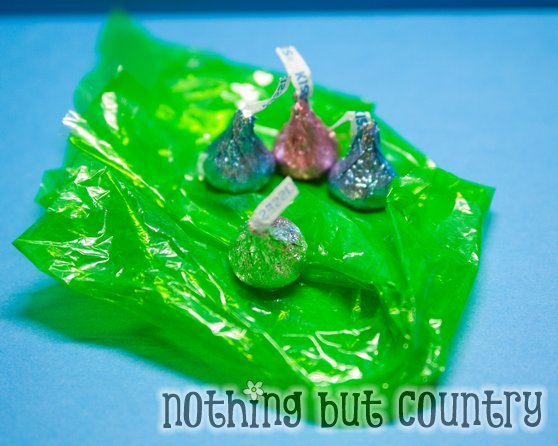 Start off with green cellophane and some Easter Candies. I choose kisses. You can use 4-5 pieces.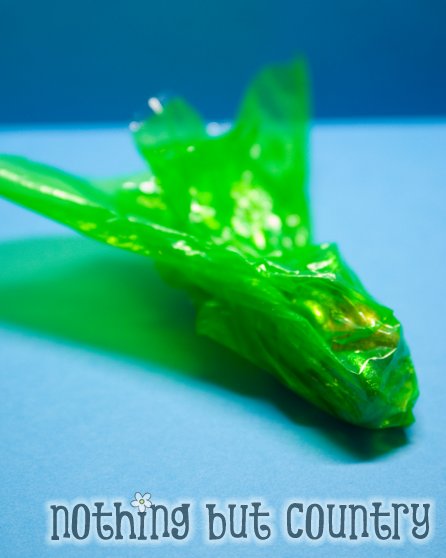 Kind of hard to see here, but I had cut me a square piece of cellophane approximately 8 inches by 8 inches and lined up the kisses in a straight line and closed the cellophane around it. Kisses were stacked up on top of each other.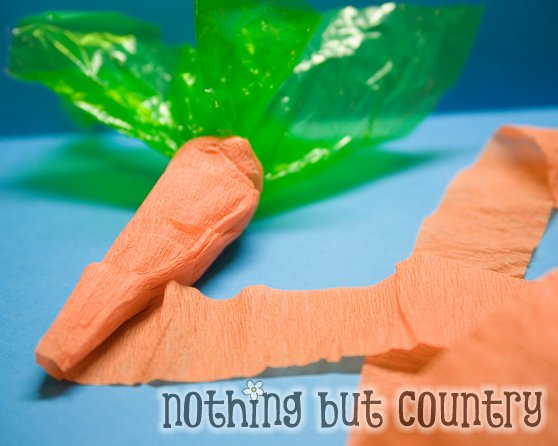 Using orange crepe paper start where the candy is and wrap it thick and start wrapping down the candy in the cellophane and let it taper off so it starts to look like a carrot. Just wrapping it "mummy" like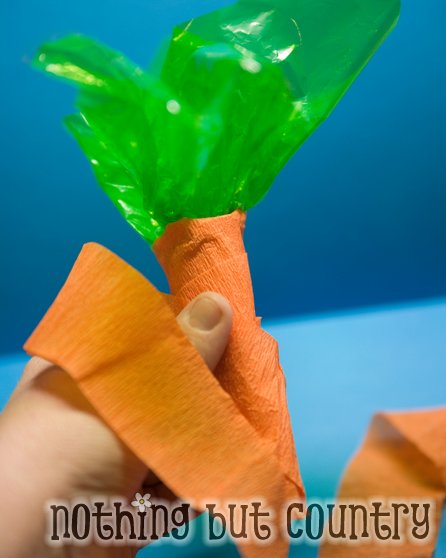 The candies will be inside of the carrot.  Wrapping it really well so it is sturdy.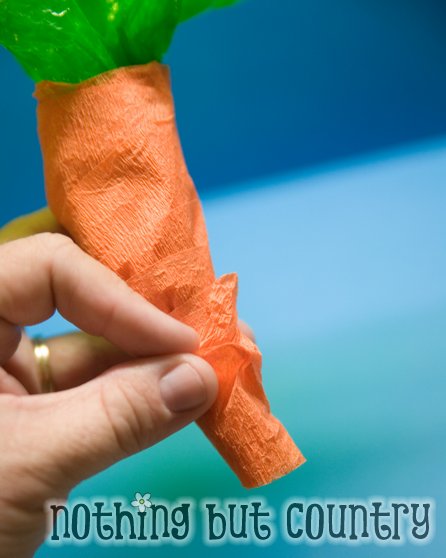 When I got to the end I tucked the piece in at the tip to hide it and hold it in place.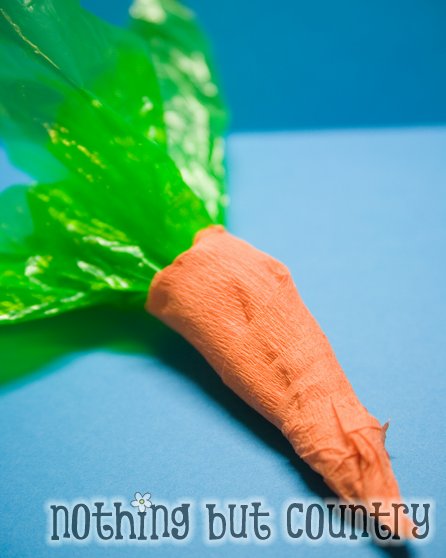 I then just twisted the end and pinched it so it looked a bit more carrot like.  Then when you want to get the candy out. You just need to pull the cellophane to access to your treat. 🙂
This is the perfect craft to do with your kids!! 🙂
I loved this craft she made in girl scouts. She was super proud and wanted mom to blog about her creation. Of course I will- and then I will make myself one too! 🙂