This is a sign that Chad helped me make for a gift for the teachers. He was a verrryyy good eye for placement!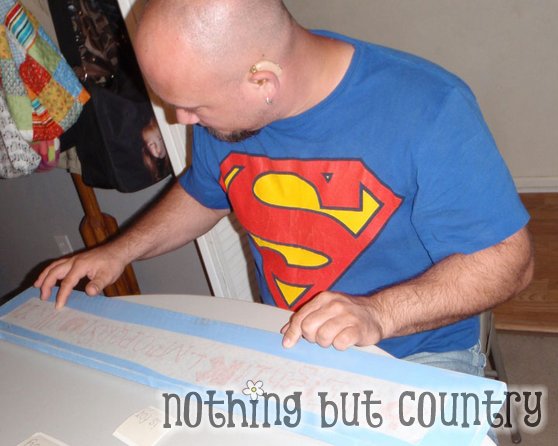 We used our Silhouette Machine. We absolutely LOVEEEEEEE our Silhouette!! BEST.MACHINE.EVER!! Totally check them out if you haven't.
Cut out a piece of wood that we had on hand, painted it, distressed the edges. Cut out the ABC's in different fonts.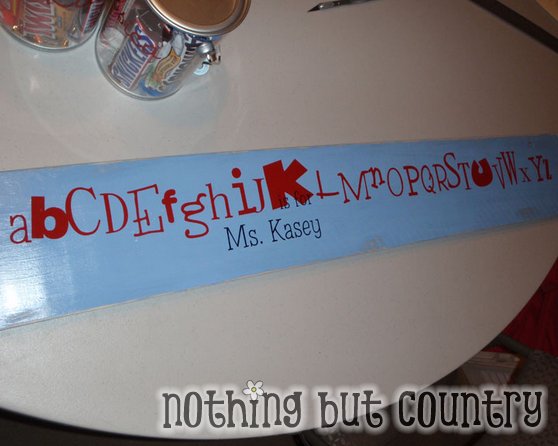 However the letter of the Teachers name we made that letter LARGER font.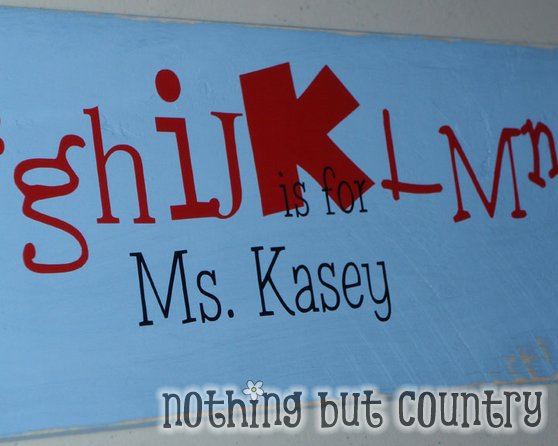 On that particular letter we then cut out and added "IS FOR ___(teachers name)"
They absolutely loved this gift. It made a great decoration for their room. Especially great for the younger grade teachers too.  Extremely inexpensive, especially with having left over wood around, needed a reason to use it up. 🙂  Tons of fun to give a gift this large 🙂 Who doesn't want a big gift?!?