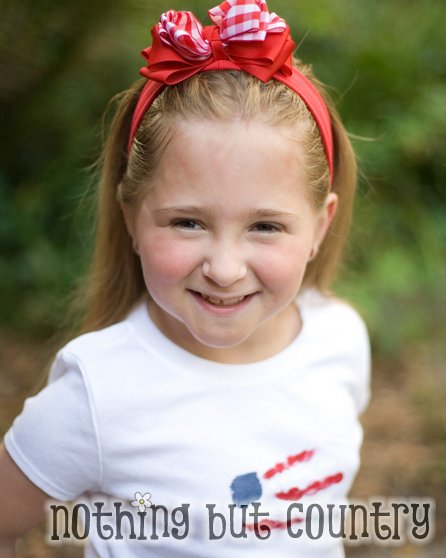 Found some white shirts at Target on clearance. Thought we would make a quick craft this weekend. 4th of July is not too far off.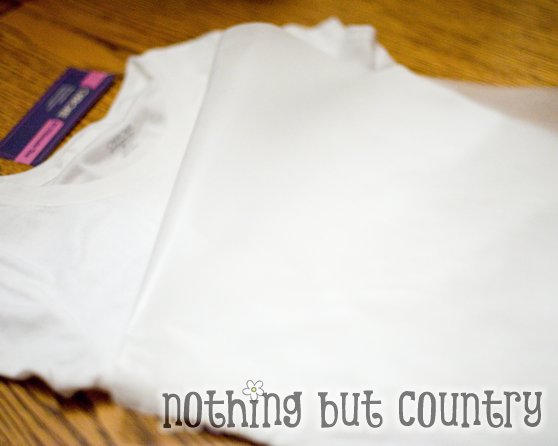 I used wax paper, and placed it inside of the shirt before painting. So that  it will prevent any paint bleeding through to the other side while it dried.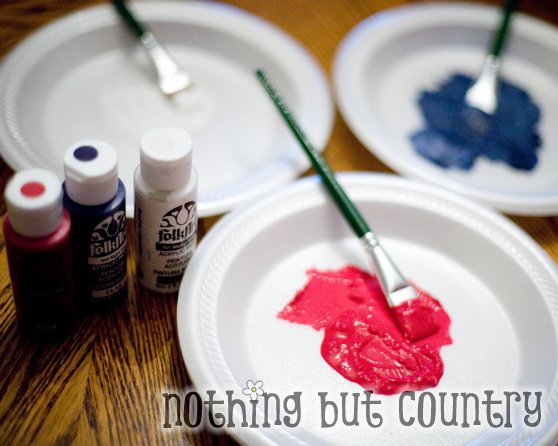 I used FolkArt Acrylic paint. When dried and heat set it will be permanent on the T-Shirt.
I put each color on its own styrofoam plate. Red / White & Blue of course.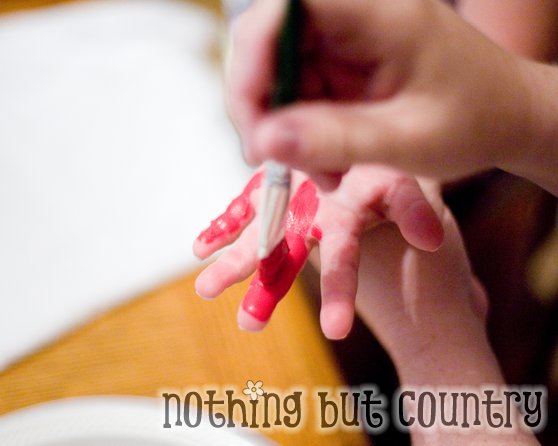 My daughter LOVED having her hand painted. I put on a very generous amount of paint. I did it quickly. Once I put all the colors on I went over it a 2nd time before it dried on her hand.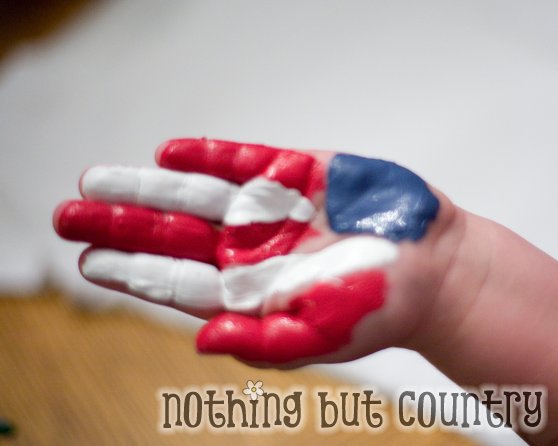 You have to paint the flag backwards on your little ones hand so that when you reverse it on the shirt it is going the correct way.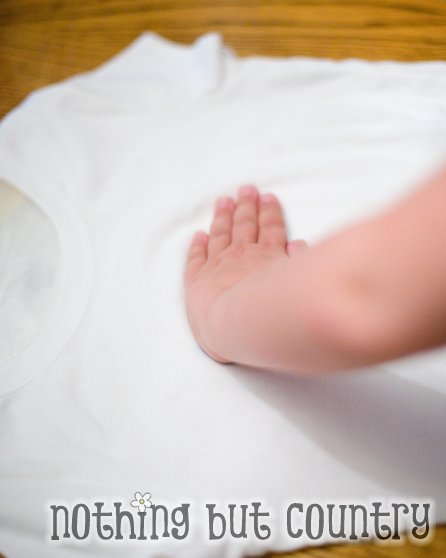 I instructed her to keep her fingers together and do no pull up till mommy tells you to.  She is very good with instructions if I tell her what will happen if she does. Clears the air for any mistakes that may happen. So once she put her hand down, we pressed it hard into the shirt. Pressing each finger down well and her entire hand.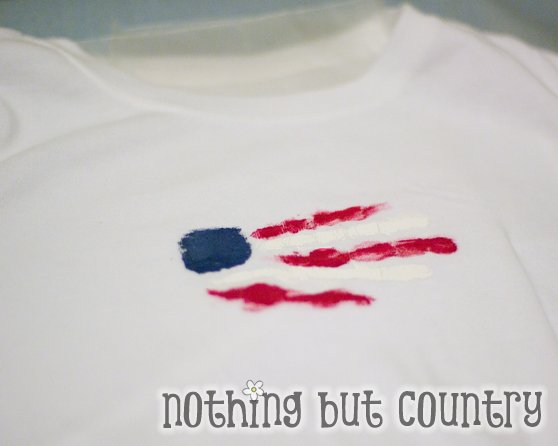 I am so pleased with it. I wish the white showed up a bit better but I am not sure how to have fixed that unless I did this on another color shirt.
Once the shirt dried about an hour, leaving the wax paper inside, I put the iron on medium heat and went over the flag to heat set it. I held it in place heating it in 10 second intervals. I did this 4-5 times. Making sure I heat set that shirt very well. It will keep the paint from coming off when washed.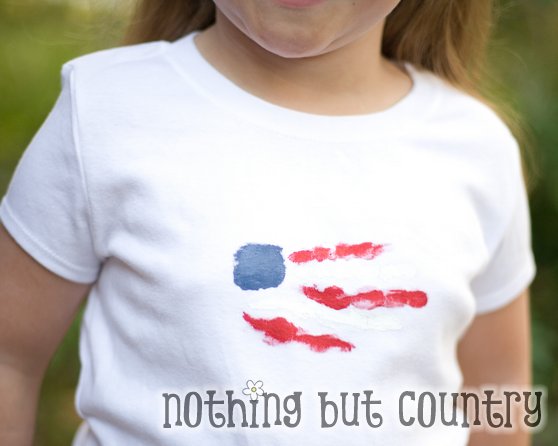 She is so proud of her shirt. (As am I) We love it. And will look great to wear on the 4th of July. I am pretty sure she will tell everyone she sees that she made it. And that is all that matters. 🙂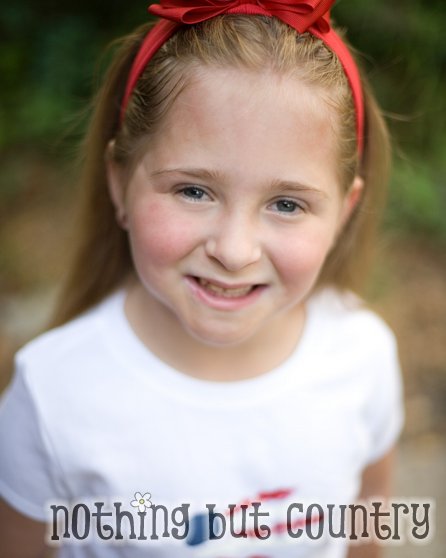 **ADDED**
After I took the photos of her- we went back and added glitter paint to the flag. Much happier. (SHE IS TOO) Glitter = Happiness.
So the white stands out a bit more with the glitter paint. We painted it, let it dry and ironed it again.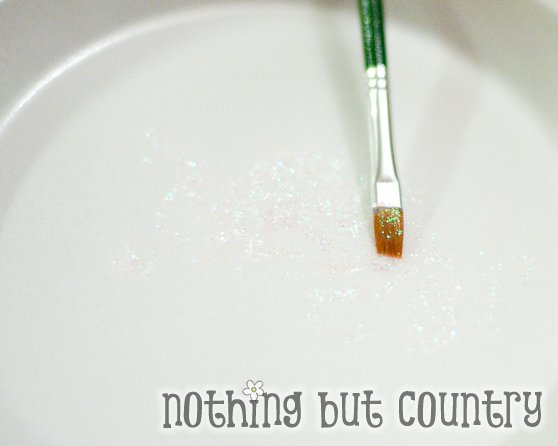 Hard to see the glitter paint.. why bother taking a photo..
Can you see the sparkles now? 🙂