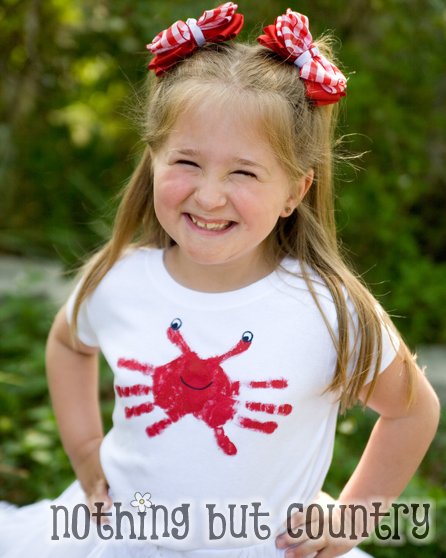 Summer is here and our 1st project of the summer is a shirt ready to wear to the beach. 🙂 Cute crab. She is very happy about this shirt because she is a huge spongbob fan. Says her shirt reminds her of Mr. Krabs. 🙂 I don't care for the show so I am happy that her shirt is much cuter.
Similar instructions we did when we created her flag shirt found at this link.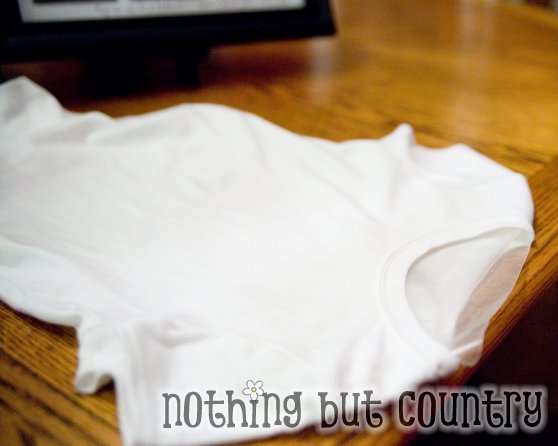 Very inexpensive shirt found at our local Target. Inserted wax paper inside. For this project we turned the shirt upside down.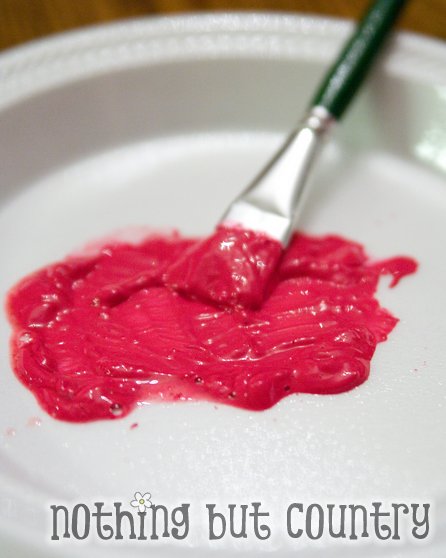 Lots of bright red Folk Art acrylic paint by Plaid in a plate ready to paint little hands. I use one of my Donna Dewberry Plaid brushes as well.
What kid doesn't love getting their hands painted??
We put LOTS and LOTS of paint on it so it was nice and dark. Pressed onto the shirt so that the thumbs are pointing in the direction of the neckline.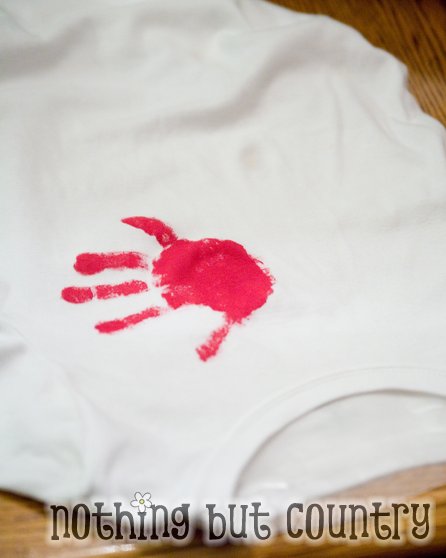 One down… one to go…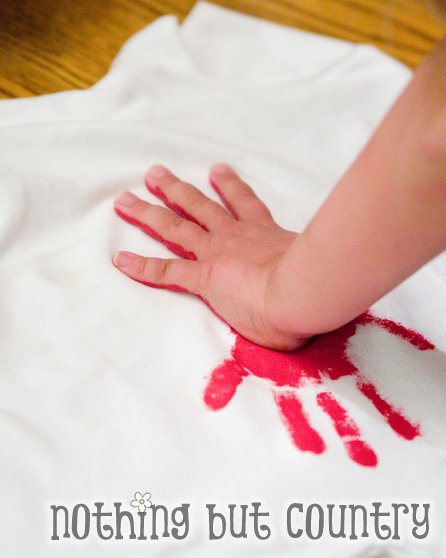 After a washing of the 1st hand in the sink- painted the other hand and helped her line it up so the palms over lap a little bit.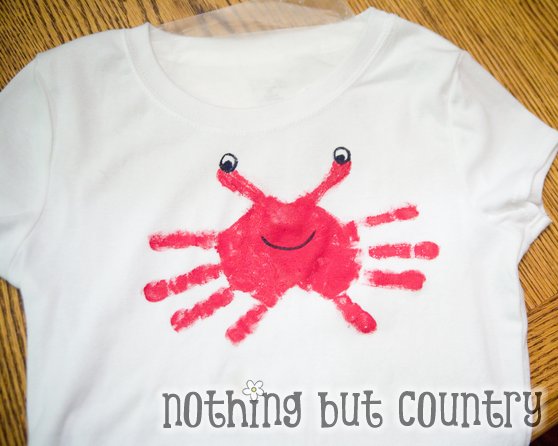 Once she washed both her hands. This is where I helped. Using another color paint. Simply painted on a mouth and some eyes. 🙂 We didn't have black so navy blue it is. (Patriotic crab too). Once it is fully dried- I forgot to take a photo but also see our flag shirt. We ironed the shirt very well to heat set it. After 24 hours. And then she was able to wear it. I will allow it to dry another day or 2 before I wash it. It will not come out. Permanent.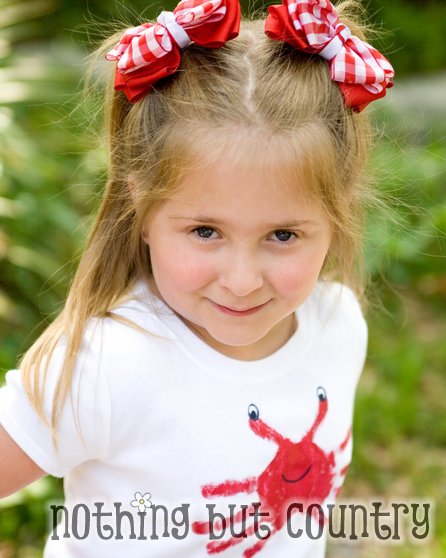 I am madly in love with her!!!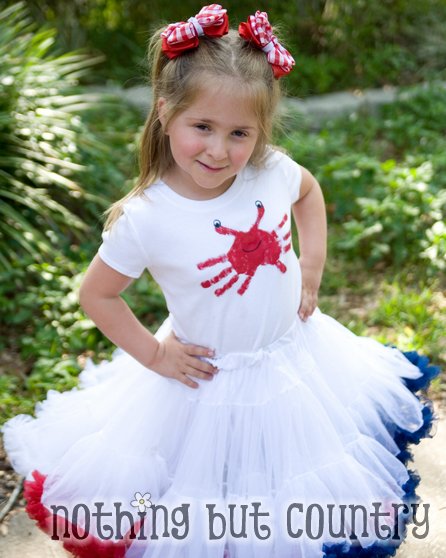 One last photo. She wanted to be sure to show off her skirt. She loves to twirl around in. 🙂 such a girly girl. She picks her own poses too. 🙂
Ready for the beach (minus the skirt).