If you haven't figured it out yet- we love Earth Day at our home. 🙂
I have 2 prints in my home now- (CLICK HERE FOR POSTER)
Here is a fun 8×10 print to share with you.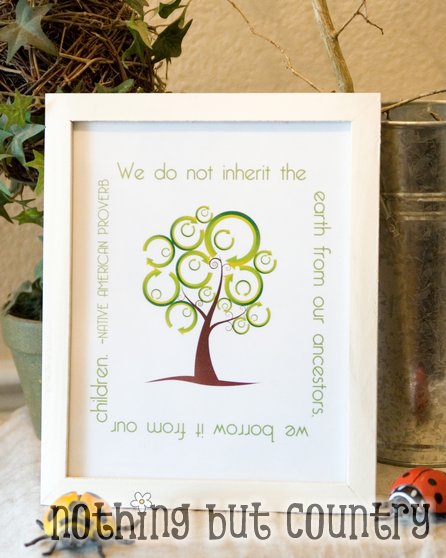 Remember when you get your prints made at your favorite lab to turn off "color correction" That is very important so you get the right colors. I always get mine printed at Sams Club. They have that option when I order my prints online.
The frame I got at my local Dollar Tree store and painted the frame white. 🙂
I hope you enjoy the free printable. 🙂  Not a requirement but would love for you to LIKE our Facebook Page if you enjoy our posts and freebies.
Happy Earth Day!