Was playing in the kitchen with the kiddlets tonight and came up with this fun Peeps driving with the top down. 🙂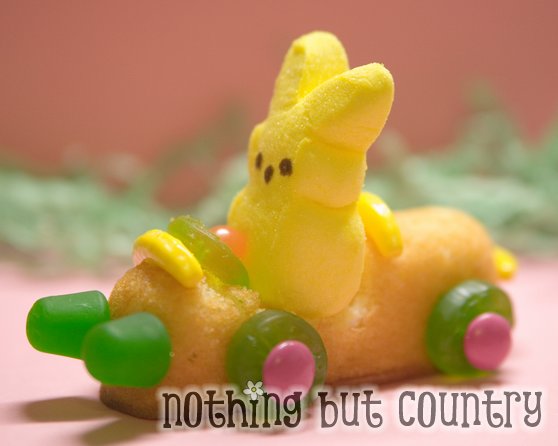 The rabbit Peeps are a lot of fun. I have notice they are harder to find than the birds. I am not sure. Maybe because the rabbits are so adorable!!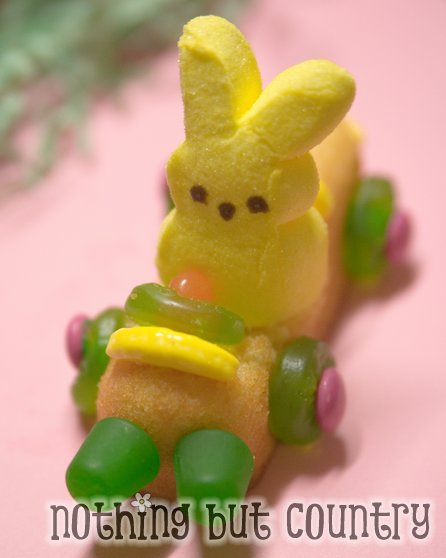 We had lots of left over candy from our April Fool's sushi – (click here) and wanted to get creative with the extra we had left over.
This is what we came up with 🙂  TOO CUTE- so Chad and I came up with a corny title of "DRIVING MISS PEEPS" Of course my son attests that it is not a SHE it's a HE rabbit. 😉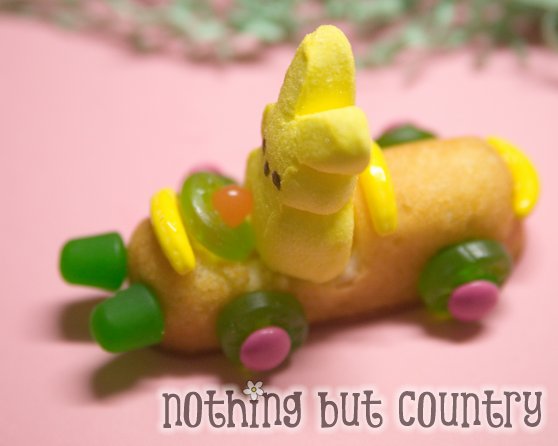 Very easy and fun activity with the kids. Pretty self explanatory
Head lights – Dots Candy
Tires & Steering Wheel – Gummy Lifesaver
Hubcaps- M&M's
Car Horn – Orange Jelly Belly
Bumper/ Front Windshield/Back Seat Rest – Banana Runt candy
Car Body- Cloud Cake
Driver- Peeps (really?) haha
We just attacked it with icing. We did not mix up icing for this. We had some already in a tube by Wilton. So it was easy to use. 🙂
We may need to make these again to have on display Easter Sunday when the rest of the family comes over.