My son made this last week. He wanted to be featured on Mom & Dad's blog. I promised him this week we would feature his amazing cake. It was SOOOO DELICIOUS!
It is for the Chocolate lover! If you do not love Chocolate- this is not for you (And you are weird… just kidding)
He is 11 yr old and he LOVES to watch us in the kitchen. Since he dad loves to cook, he just thinks every household that fathers cook. 🙂 I am one LUCKY WIFE!! And I want his wife to be lucky as I am…
He sat down with me a few weeks ago. Wanted to make a cake. His 1st recipe I decided to not overwhelm him- and allow him to start off with a cake mix and "add" to it. We talked about what kind of ingredients will work and why. So after a few revisions he was ready to make it. However every single day he as to bake it, Orlando had HORRIBLE storms and we kept losing our power. Not a great time to bake a cake. Our 1st day of NO STORMS he was READY.  And he was a great baker. A bit impatient at the end because he was ready to dive into his creation. But…. he was beyond pleased with the results as were Mom and Dad!!
So without further ado….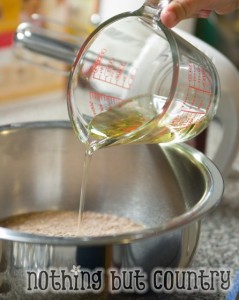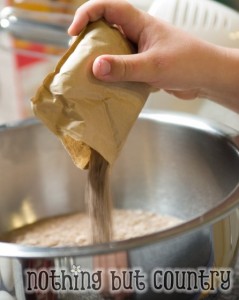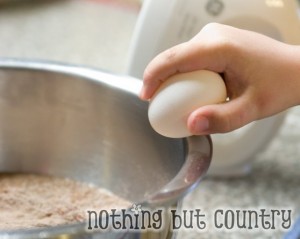 Using a box of German Chocolate Cake mix, add in your water, oil, chocolate pudding and eggs. Mix medium speed for 2 minutes.
In a greased / prepared bunt pan, pour in 1/2 of your cake batter.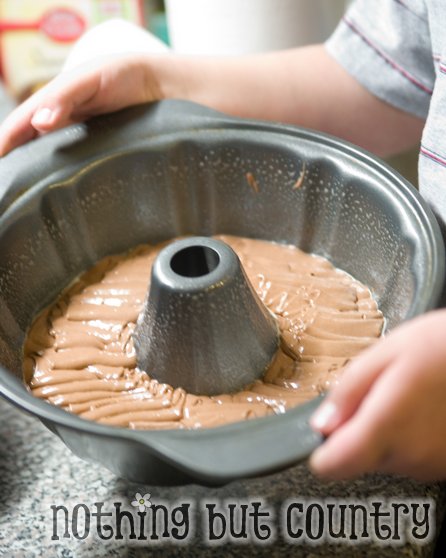 Open up a can of cherry pie filling. Kyle LOVES CHERRIES so no surprise he wanted this in his cake.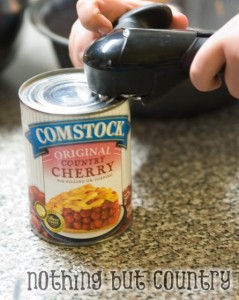 Then add 1/2 of a can carefully on to the top of you cake batter.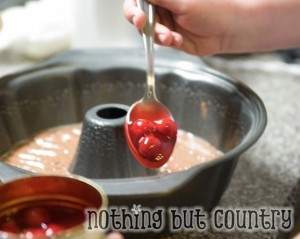 Then peel and add 30 chocolate kisses with your cherries.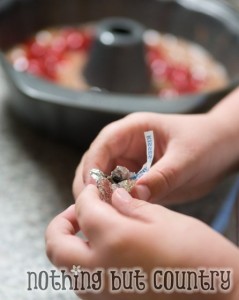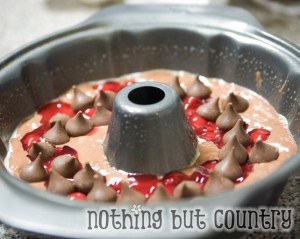 Carefully pour on the remaining cake batter on top of your filling layer.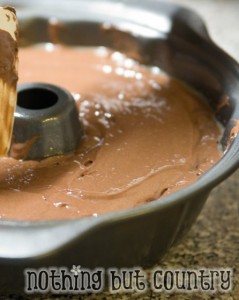 Bake for 50 minutes at 350 degrees F.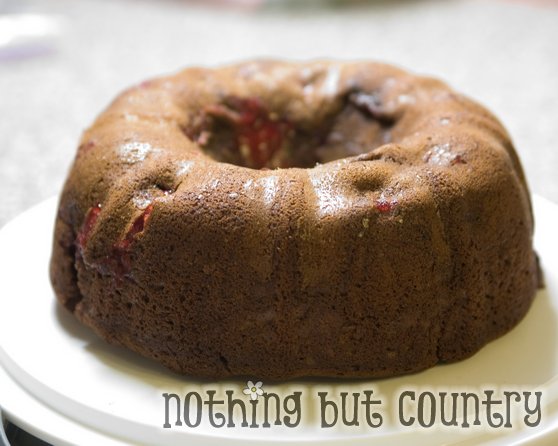 Your cherries will sink a little bit to the bottom. He says he meant for that to happen. 🙂
Now be sure to allow your cake to FULLY cool. This is the hardest part. Your cake needs to be cool to allow Ganache to be added.  (Ganache you say?? He's only 11 and wants Ganache?? Definitely his Mother & Father's child!!)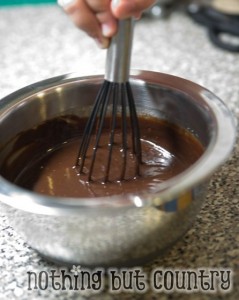 You need to heat your heavy cream over medium heat. Once it starts to boil remove immediately. Stirring your cream constantly is important he adds, it might burn 😉
Once your cream is hot, add it to your bowl of chocolate chips and whip well.
Again… another waiting period.. for the ganache to cool. (THE TORTURE!!)
Of course the ganache 1st went into the refrigerator, that wasn't fast enough, so it went into the freezer to cool off to a thick syrup.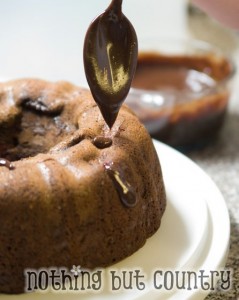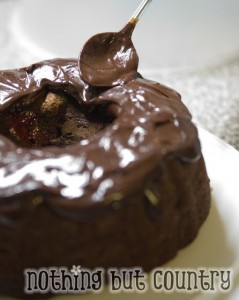 OOHHHHHHH YUMMMMMMYYYY!!!!!!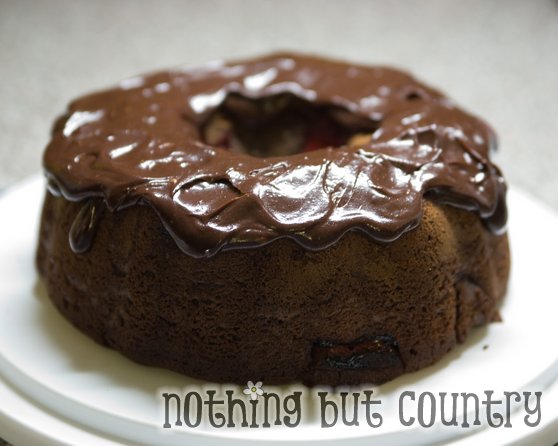 B-E-A-UTIFUL!!!  (and a VERY proud mom!)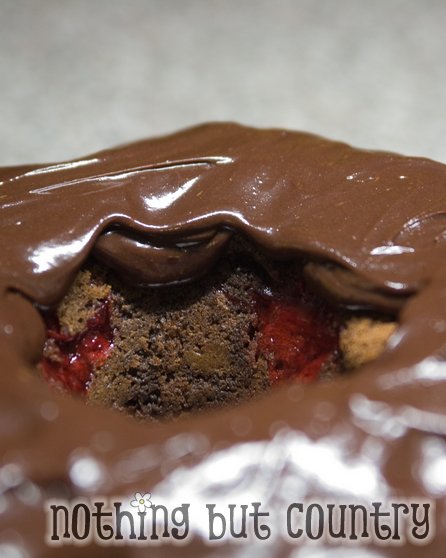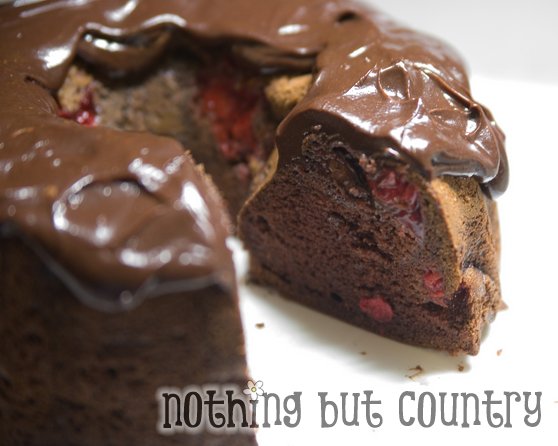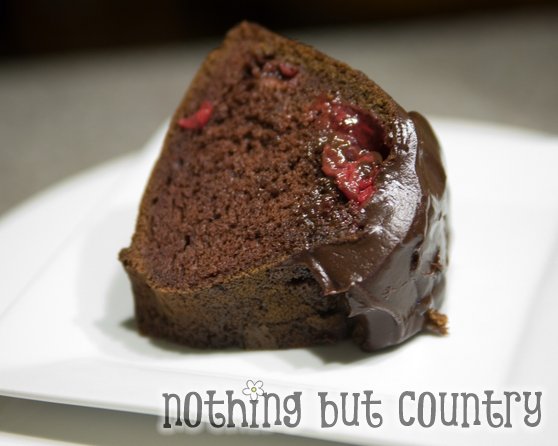 That is ONE good looking piece of cake!! And it TASTES as good as it looks!!!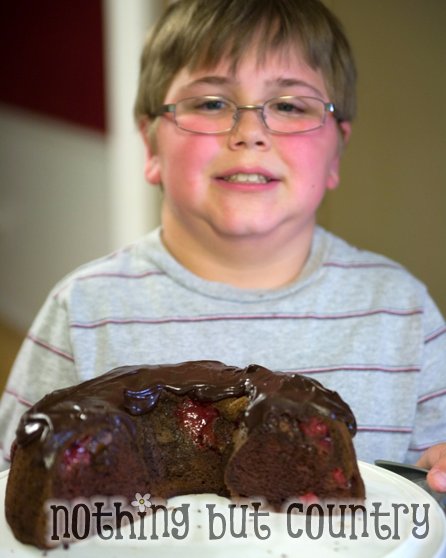 And the very proud baker himself!! (His face … burned from the Florida sun swimming and the cake is rather heavy to hold that that..)
Is your mouth watering yet?  SOOOOOO GOOD!!
Cake is best kept/stored in the refrigerator because of the ganache.
Thank you Kyle for your wonderful contribution to our blog. I can't wait to see what he comes up with next!!
Kiss of Cherries Chocolate Cake
By Kyle North
Bake at 350 degrees F 50 minutes
Ingredients:
Cake:
1- Box of German Chocolate Cake Mix
1- large box of instant chocolate pudding mix
1/2 c. Vegetable Oil
1 1/3 c. Water
4 eggs
Filling:
10 1/2 oz Cherry Pie Filling (we used half of a 21 oz can)
30 Chocolate Kisses
Ganache:
9 oz of Semi Sweet Chocolate Chips
1 c. heavy whipping cream
Instructions:
Cake:
Cake mix in a large bowl
Add your pudding, eggs, water and oil
mix on medium for 2 minutes
Pour 1/2 of the cake batter into a prepared bunt pan.
Spoon in your 10 1/2 oz of cherry pie filling evenly
Add in your 30 chocolate kisses
Carefully pour in the remaining cake batter
Bake at 350 degrees F for 50 minutes
Once cake is baked, remove and cool on a cooling rack.
While cooling, prepare ganache topping
Ganache:
In a saucepan boil your heavy whipping cream, stirring continuously to avoid scorching, on medium heat.
Remove heavy cream from heat and add it to your semi sweet chocolate chips in a mixing bowl.
Whisk your chocolate and cream together till well blended.
Allow the ganache to completely cool to become a thick syrup. You may place in the fridge to quicken this process.
Once the cake is completely cooled, spoon on your ganache.
Cake is best stored in a refrigerator.
Cake can be prepared a day or even 2 ahead. Keeps well and very moist.