Creating all these pieces listed here– I used the same method from a past post — LUCKY BOARD
I wanted something SPRINGY- to have in my home and to keep the true meaning of EASTER in our home. I love the scripture John 3:16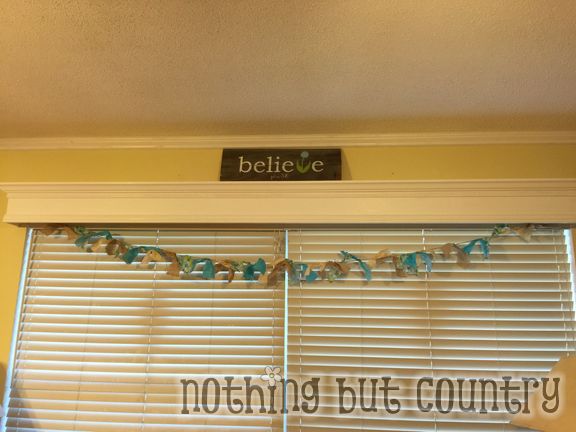 These are all approximately 24 inches long and I cut them from old fence boards from my yard that was falling apart. LOVE the look it gives!!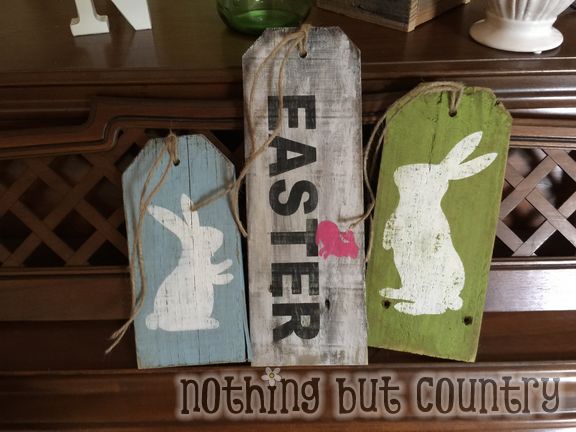 The tops of the fence boards I used as well from cutting the other projects out. I saved the tops and drilled holes in them to let them look like tags. I then dry rubbed (just painted with a dry brush) Acrylic by Plaid paints. –  FOLK ART by Plaid paints is the best!! Once I colored the wood, I then cut out vinyl stencils with my Silhouette Machine.  I LOVE MY SILHOUETTE!! I do so much with it. BEST INVESTMENT EVER!!
I then stenciled on rabbits and my word Easter onto the boards. To give it a worn look took 80 grit sand paper and lightly rubbed it after the paint ad dried.  Tied on some jute/twine at the top and was a quick project. Another FAVORITE this season I made!!