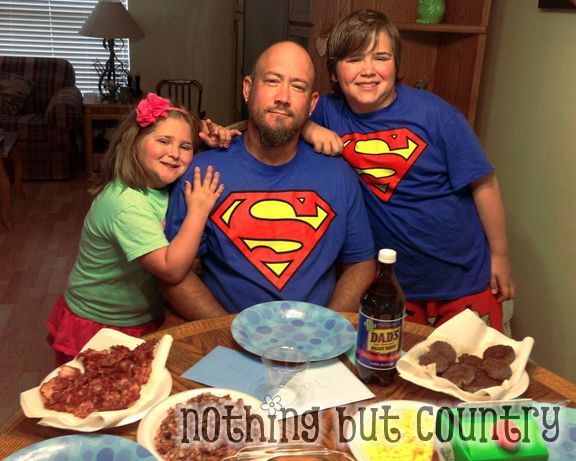 Father's Day… I always enjoy this day to celebrate my hubby. We love him 365 days of the year and appreciate him but a day to go even ABOVE and beyond we look forward to it.
Made him a feast for a Superhero. All of his favorites. LOTS of meat in the breakfast. He loveeees his breakfast meats 🙂
However he is also hard to think of what to creatively do for him… sooooo….
He is a huge Superman fan. HE LOVES SUPERMAN. Always has since I have known him. With the new Superman movie that came out this weekend… this was the perfect opportunity to make him something related to that.
I was surfing Pinterest last week and saw this wonderful post by Sweet Sugarbelle and I was SOOOOOO EXCITED!!! (Check out her superman cookies here. )
Soon as I saw her short cut for using a square cookie cutter and cutting off one end to make it the Superman Symbol I KNEW I could do this with a cake!!! And how she traced etc.  I was SOO EXCITED and plan was in motion for Father's Day.
I baked the cake one night while he was sleeping. (Yes… I got up at 1230am to bake a cake and then hide it and all the dishes and got back to bed at 145am)
Then when he was gone the next day decorated it.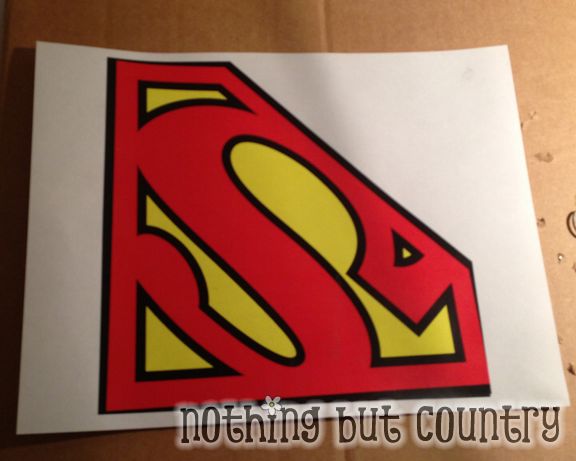 Printed off the superman symbol and stretched it to a 7×7 square.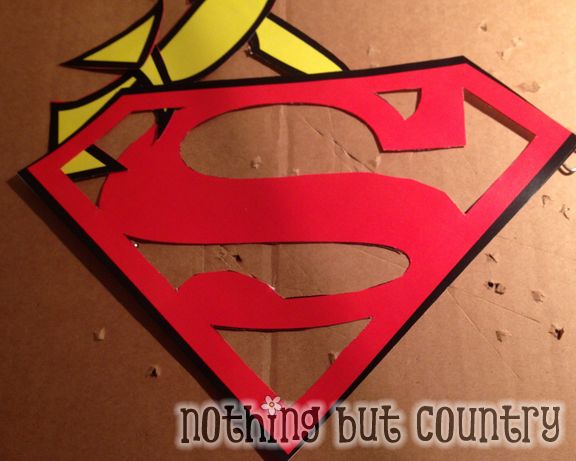 I cut it out using an exacto knife. I even cut off the black as well leaving only the red.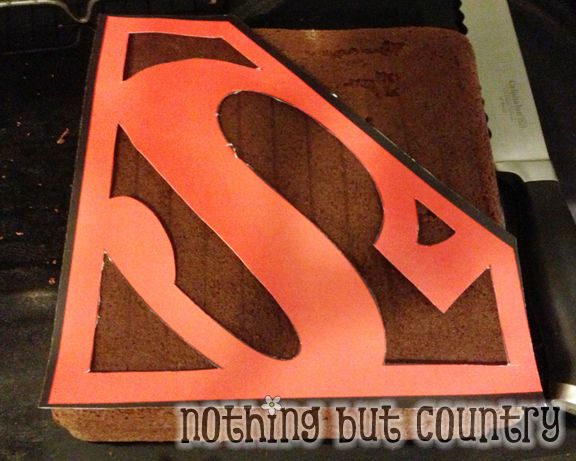 I baked 2 chocolate cakes in a 8×8 pan. However it cooks down to almost 7×7. Once I placed it on the cake I could cut the top corner off.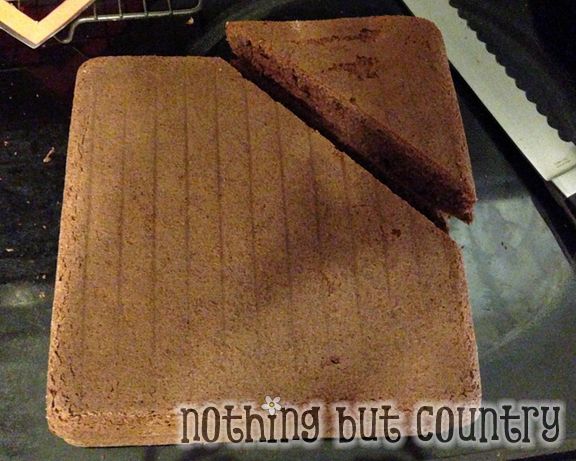 So now I have the perfect superman cake shape!!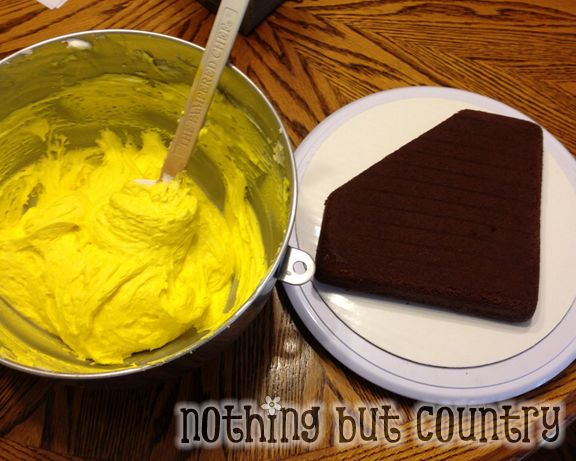 Mixed up bright yellow butter cream and my 1st layer of cake ready to fill and frost.
Nice thick layer.. YUM YUM!!!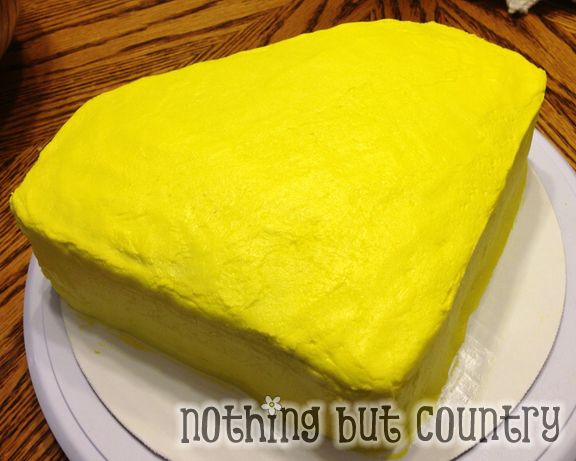 Added on the 2nd layer and covered the entire cake.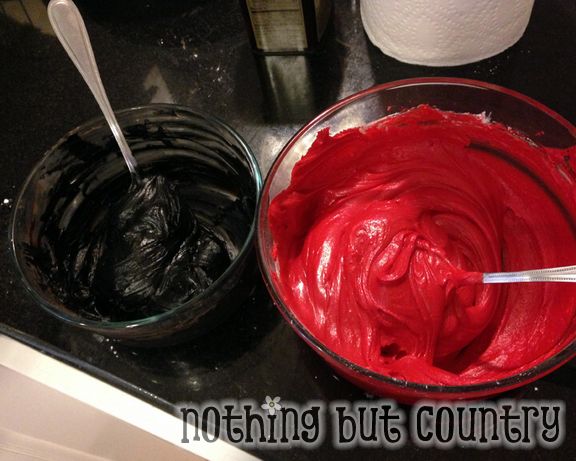 I then mixed up red and black buttercream.  A tip I learned from a friend many years ago for black is you start with chocolate buttercream. I simply take my regular buttercream and add quite a bit of cocoa powder to make it a dark brown. Then you will only need a little bit of black food gel coloring to get it the desired black.  Red on the other hand you need ALOT of gel coloring to get it that vivid.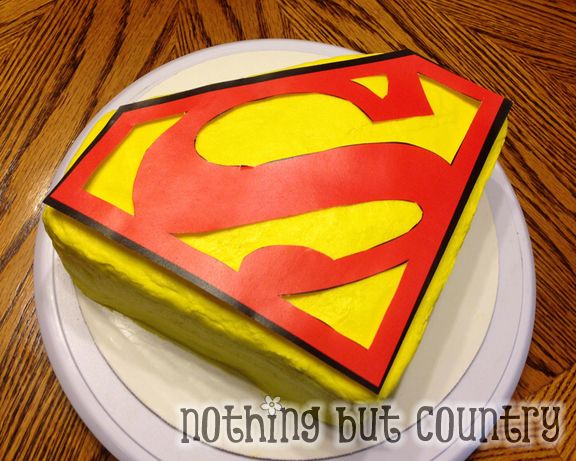 I carefully placed the symbol on the cake…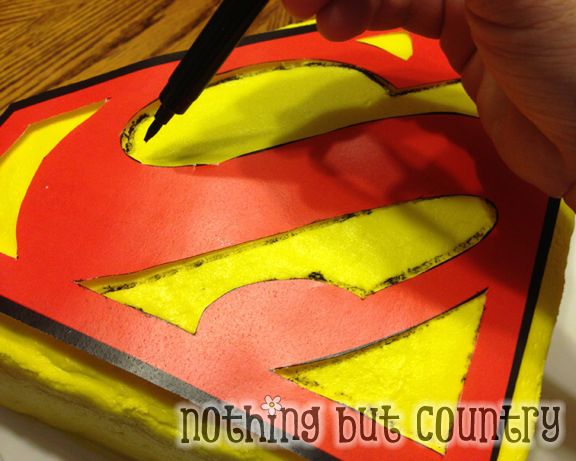 Using my AmeriColor Food Writer Marker
I traced just the inside shape of the Superman symbol.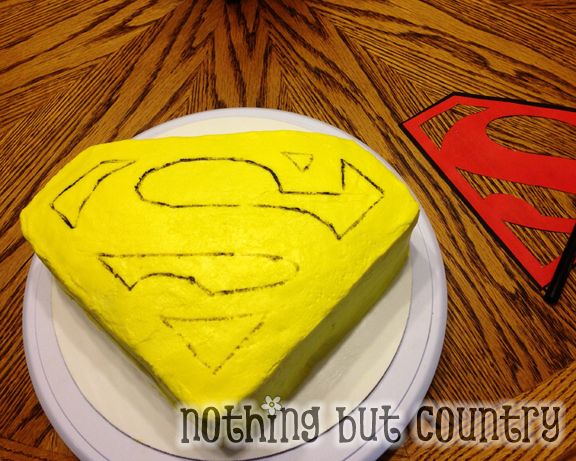 Now it gives me a great guideline to follow
I then used a thin tip and traced on the OUTSIDE of the black lines. Because the black lines will be covered with black icing later. If you do the red ON the black line, then add your black frosting line inside that you will not have as much yellow showing like the real symbol. It will start to cut in too close.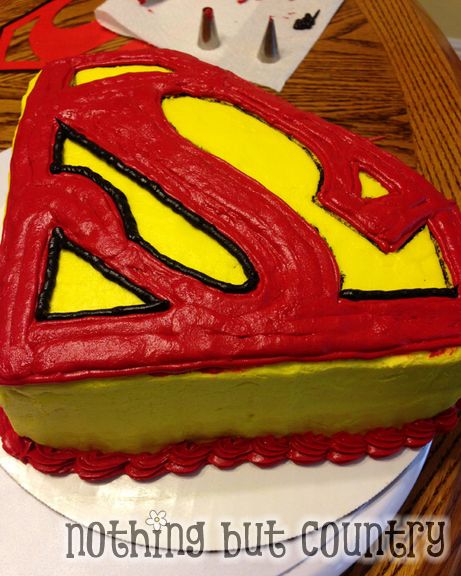 Once I straced all the red outline, I used a bigger tip and filled in with red frosting.  I even added a bottom border to the cake. I then began to add in my black outline.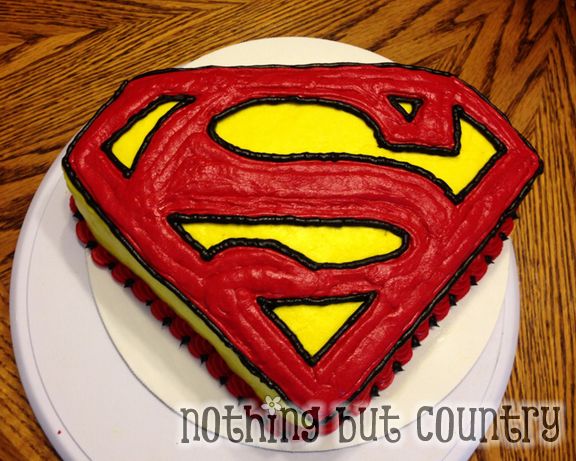 Cake is done!! I am so pleased with it! I am not a professional cake decorator at all. I have taken the basic class at JoAnn's that is all. So  I do not claim this to even be correct. Just how I did my husbands cake 🙂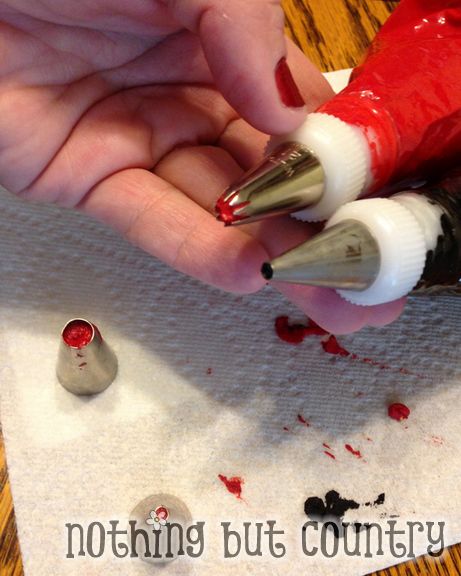 These are the 4 tips I used. 2 small tips for outling for black/red.  Then a larger round tip for filling in the red, then a star tip to do the border around the bottom of the cake.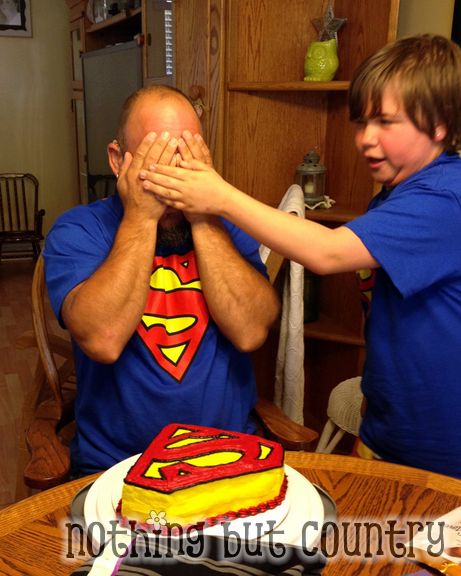 We hid the cake till Sunday and told him to close his eyes. My son helped him from peeking. We also warned him do NOT reach out to this item to feel it, he will regret that so he was VERY curious indeed. HAHAH
His reaction after dropping his hands. He was very surprised.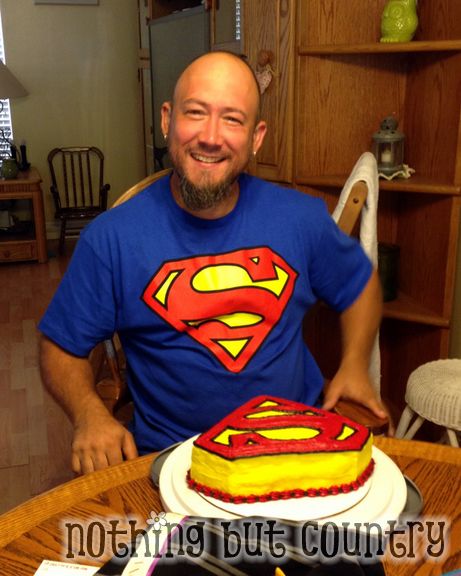 Very happy dad!! He loved it!! And of course I felt like the best wife ever!!!
He got cards and candy and a new shirt and I also cooked one of his favorite dinners. It was a great Father's Day for a very special man in our life. 🙂
HAPPY FATHER'S DAY CHAD!!! XOXOXOX