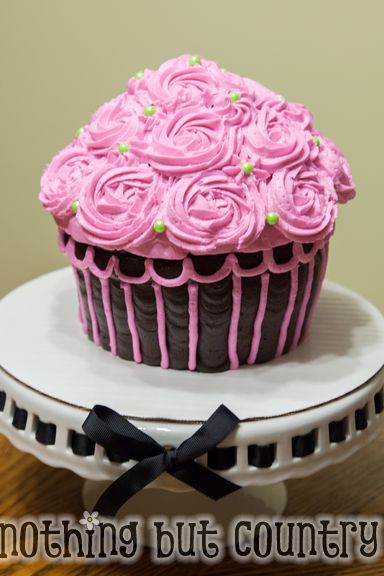 I have had this Wilton 2105-5038 Giant Cupcake Pan
for a very long time and have hardly ever used it.
Decided to break it out this past week and baked with it.  Chocolate cupcake that is frosted in the bottom half with special dark fudge butter cream and the top half frosted with french vanilla butter cream.  I used the fudge frosting in between the layers as well.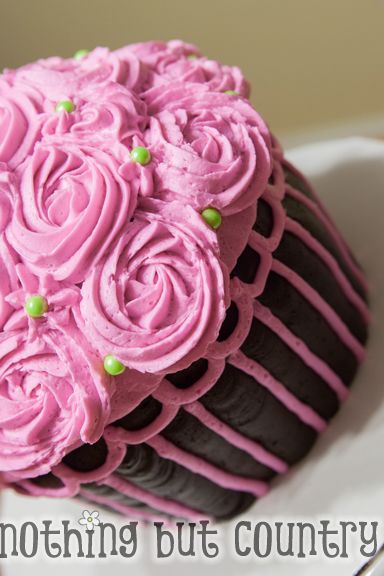 I used a round tip to frost between the crevices of the cupcake to fill and then used pink to line it. Also using roses on top for the cupcake.  I did frost the top lightly with a crumb coat in pink before the roses went on.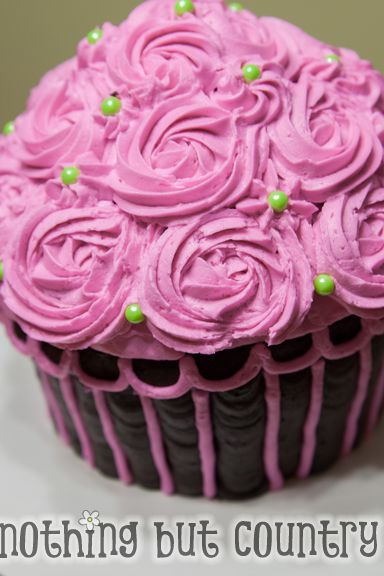 Used lime green pearls to give it color. I was going to ad leaves but decided on the candy pearls instead.
I definitely will be baking with this pan again!!! Extremely fun to decorate. I don't know why I was so afraid of it. 🙂