I made this last week for my girlfriend for father's day. I loved it so much I wanted to have a regular one too- because dad's are the star of our family but so are others 🙂
There are many ways you can use this tag.  I have included a few here. It would be a great for a teacher, school, church class etc.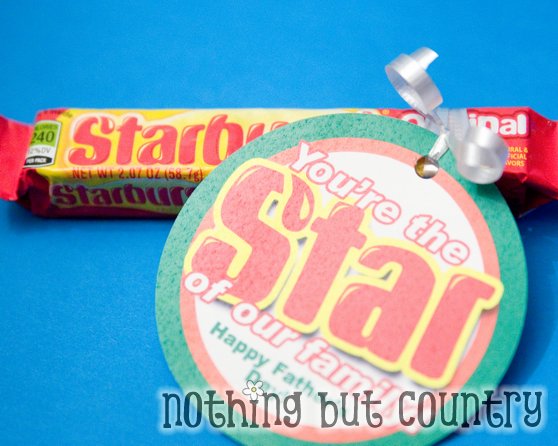 The circle punch I used is the Uchida LV-XGCP40 Clever Lever Extra-Giga Craft Punch, Circle
it measures 3 1/2 inches. My favorite punch EVER!
You can put a bag of Starburst candy into a nice container, or simply as I have posted here.  Its a great/fun gift for all different occasions. Silly- but still fun to receive.
I created this for father's day in mind- but I know I will need it again soon. I am sharing all the versions I came up with this week with you 🙂 YAY FOR SHARING!!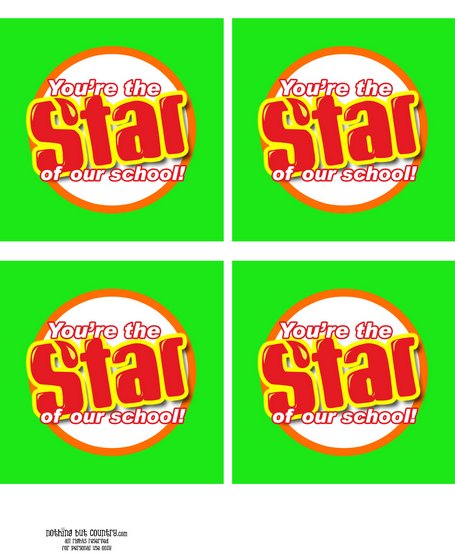 Enjoy!!!
Would appreciate any comments and/or you to LIKE us on our Facebook page here if you like this project/freebie