I was cleaning my cabinets out this morning and I came across 2 jars of Nutella. That just won't do. I can't have any of this wasted. In thinking of how to use some of it up I also realized I had very ripe bananas that needed used up immediately. They were almost too soft to freeze. The chickens would probably get them as a treat but I decided… NO I am going to use this Nutella in my banana bread.
I AM SOOO GLAD I DID. YUM!!!!
I first made a batch of "Chad's Best Nanner Bread"  which I blogged quite some time ago. This is my favorite banana bread recipe ever!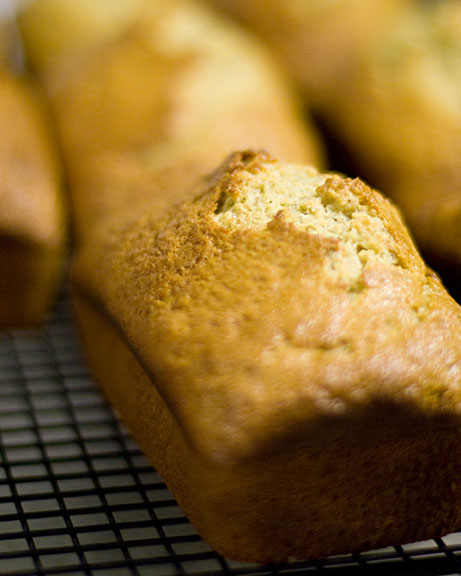 Once I mixed up the recipe for the banana bread I then added a few more steps for the Nutella.
In a microwavable bowl I melted 3/4 cup of Nutella for approx 25-35 seconds until it was very well melted. Then I poured in 1 cup of the banana bread batter and stirred them together very well.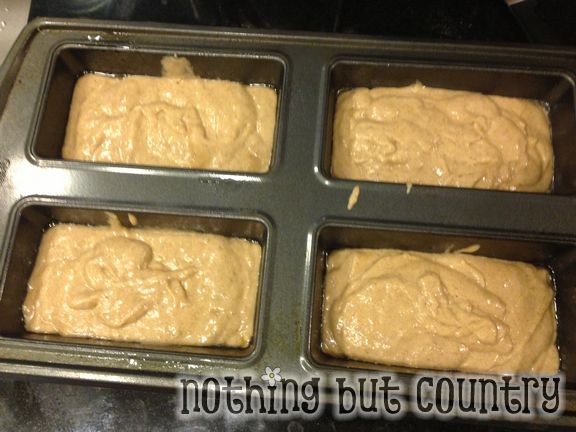 The remaining batter I put into my bread loaf pans (you can use just 1 large loaf pan) However I prefer to make smaller loafs.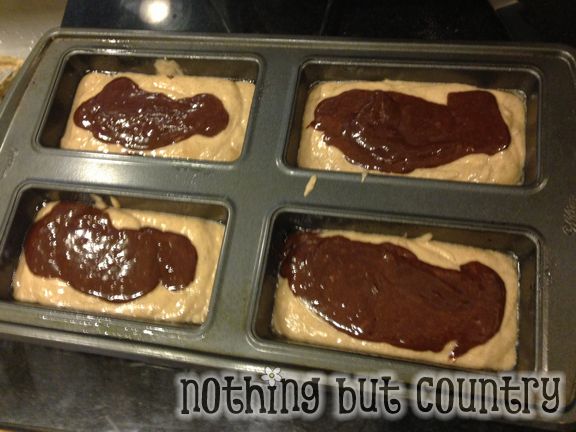 Divide up your nutella/banana mixture and pour on top.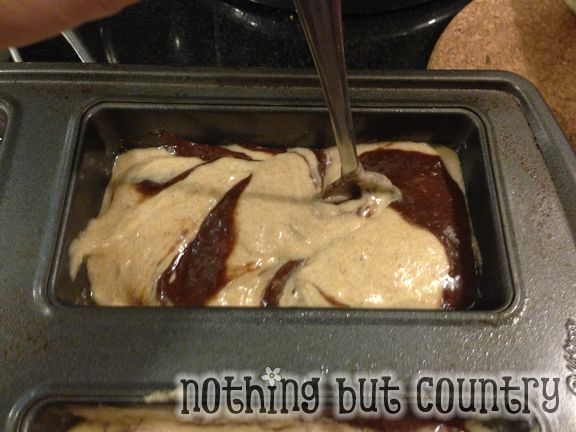 I used a spoon and swirled it around so it marbleized.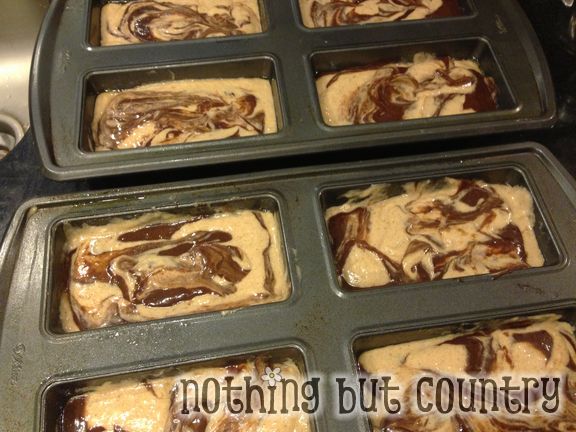 I actually made a DOUBLE batch to create enough for 2 large loaves or 8 mini loaves. I had alot of bananas to use up. 🙂
Baked them for 55-60 minutes (or 25-30 minutes for the mini loaves)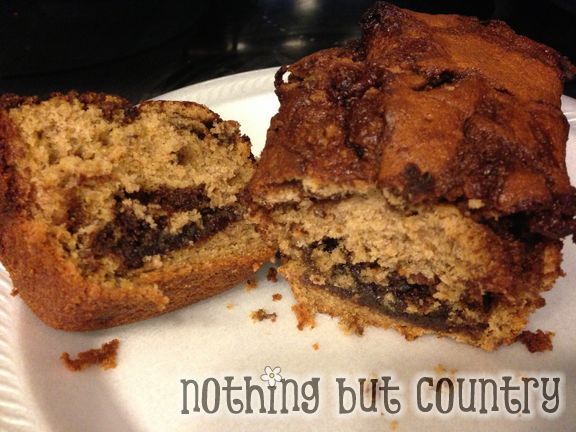 YUM!!!! It tasted SOOOO GOOD!!!  I will be doing this again. Maybe with even more chocolate/nutella next time.
ENJOY!