Lemon Pepper and Cheese Asparagus YUM!!!!!
I got these vegetables from Aldi's. Do you have that store? I love this store. I wasn't sure if I would but I really do!! I love their selection of vegetables too.
Sadly I have never made fresh Asparagus before. So I asked a bunch of friends how do they make theirs. After lots of suggestions I tried it myself with what I thought my family would enjoy. And they came out SOOOOO YUMMY!!!! I can't wait to try them again.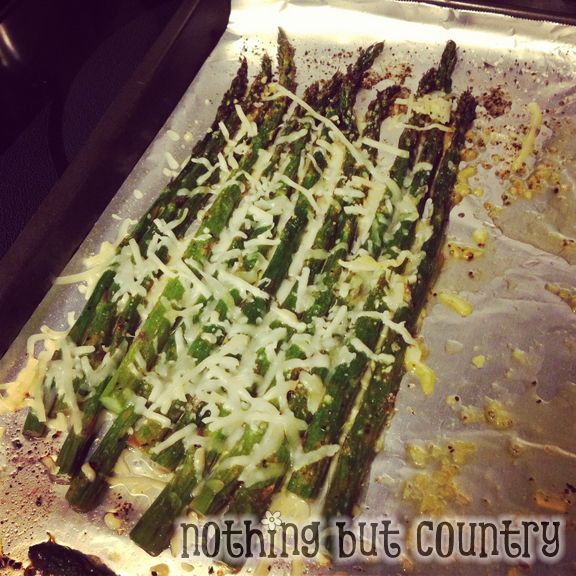 Ingredients-
Fresh Asparagus
Lemon Pepper
Salt
Extra Virgin Olive Oil
4 cheese blend from Sam's Club
Directions-
-Preheat oven to 425 degrees
– Lined the bottom of my cookie sheet with aluminum foil
– After washing and cutting off the bottoms of the asparagus I laid them out flat on the cookie sheet
-Sprinkle Extra Virgin Olive Oil all over
-Sprinkle Salt and Lemon Pepper to your desired taste
-Baked/Roasted for 10 minutes till tender/crunchy
-Soon as I removed them from the hot oven I sprinkled over a little bit of cheese and allowed it to melt on the Asparagus
-Enjoy with your dinner and wow your family!
YUM!!!!!!