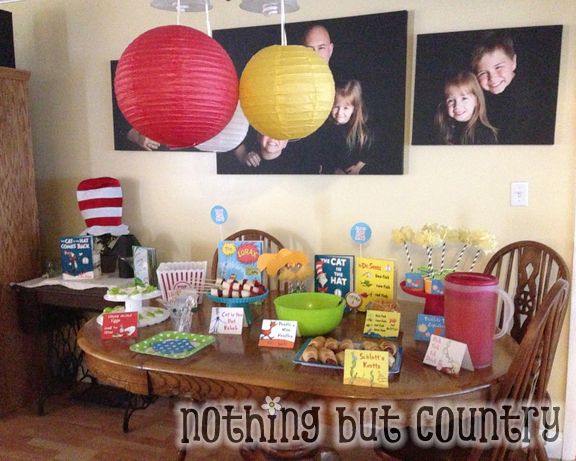 Our 3rd year celebrating Dr. Seuss birthday! Its been so fun. I save my decorations I make each year and reuse them then add a few more things the next year. So it gets a little bit more involved each year. So no, I didn't do all of this creating in 1 year. It's gradual 🙂
This is our dinner table. Most of our parties usually revolve around food. Who DOESN'T love food? And since we have to eat dinner I just pick themed dinners. It is easiest instead of trying to make food just for the heck of it, I just fancy up dinner time 🙂
Lets take a closer look at the table 🙂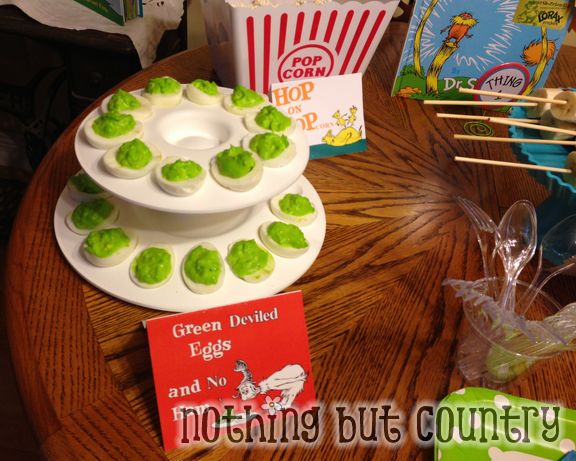 Green Deviled Eggs and No Ham 🙂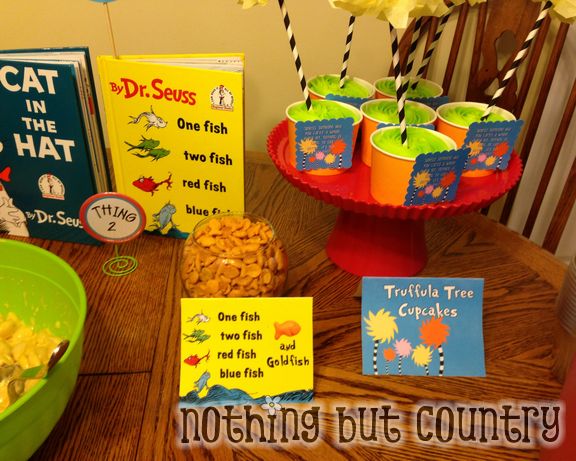 One Fish, Two Fish, Red Fish, Blue Fish and Goldfish. Gold fish crackers in a little fish type bowl. (found at dollar store)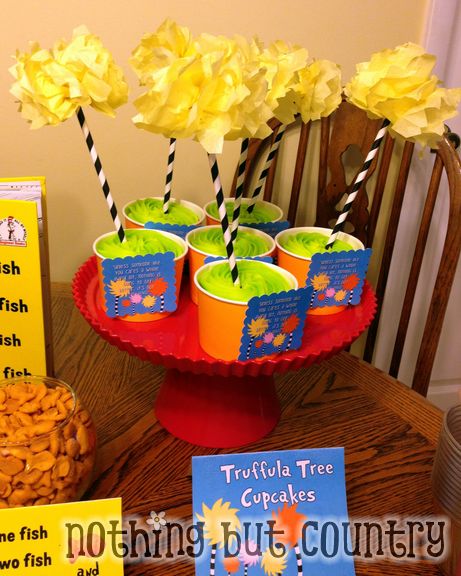 Truffula Tree Cupcakes (see this post on how to make these)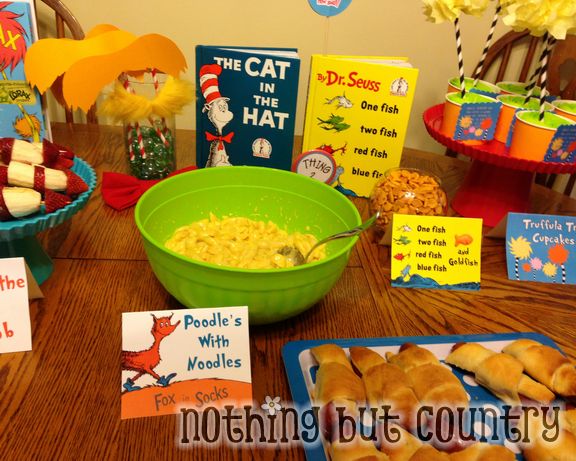 Poodle's with Noodles – Mac & Cheese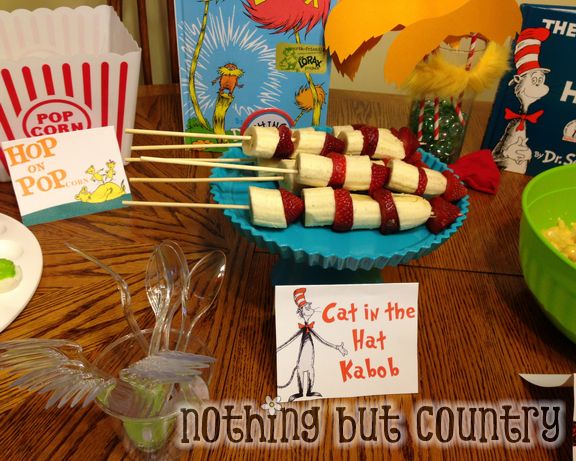 Cat in the Hat Kabob – strawberries and bananas on a skewer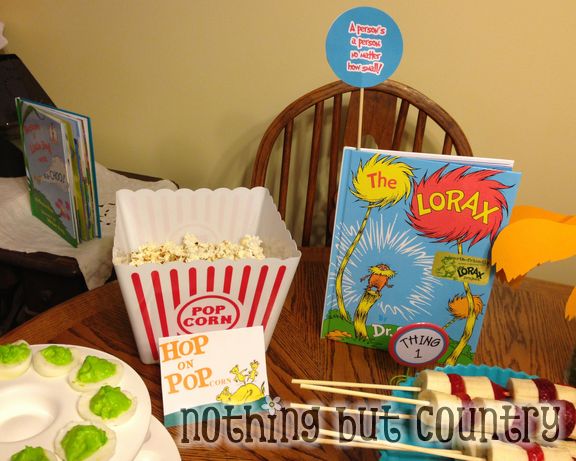 Hop on POPcorn.  Pretty self explanatory. 🙂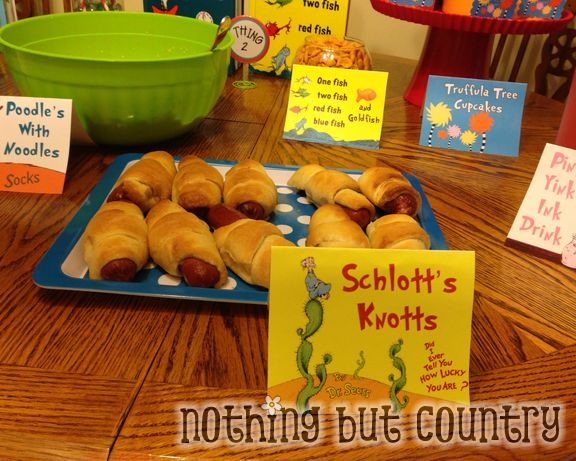 Schlott's Knotts. Pigs in a blanket (used cressant rolls wrapped around hotdogs)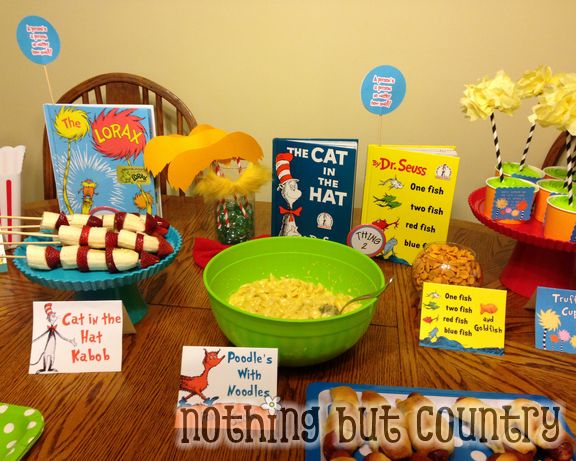 Another view of the table 🙂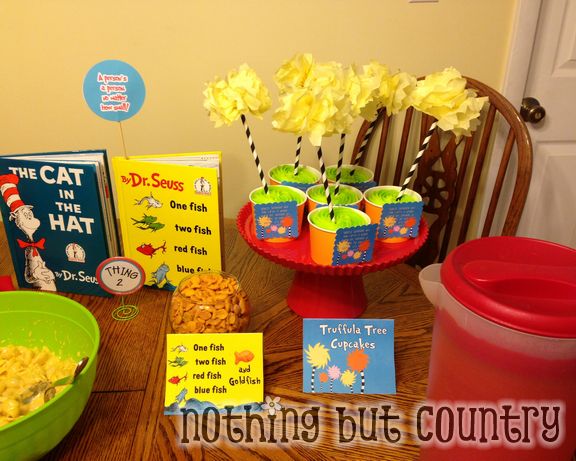 Table again 😉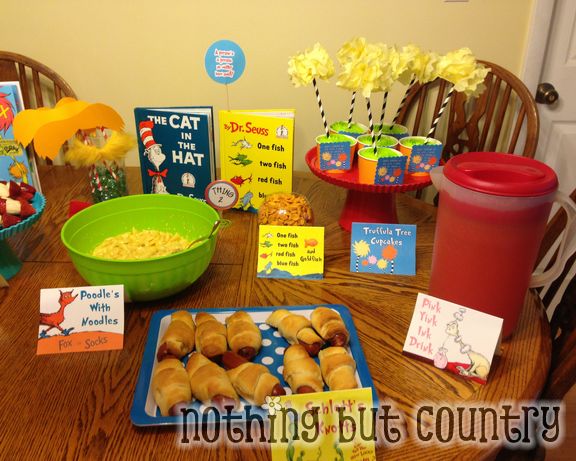 Oh–Pink Yink Ink Drink –  our drink is strawberry lemonade.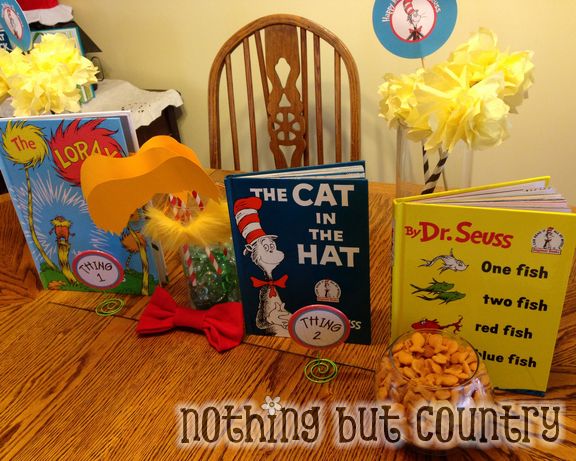 Some of our decorations- Lorax mutaches on a sraw, Dr. Seuss books make great decorations.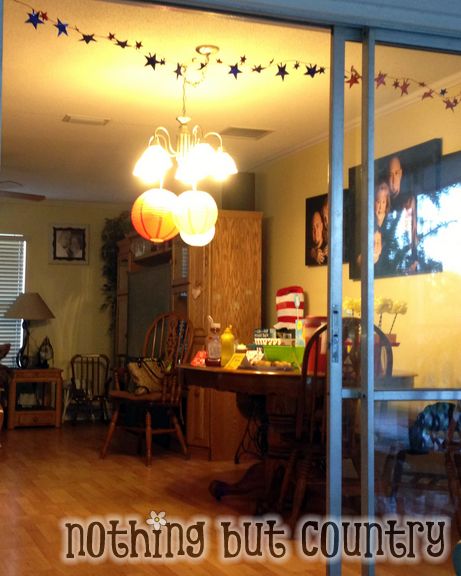 A view from our porch. We ate our dinner on the porch that evening since I kind of took over the dining room table with the party food 🙂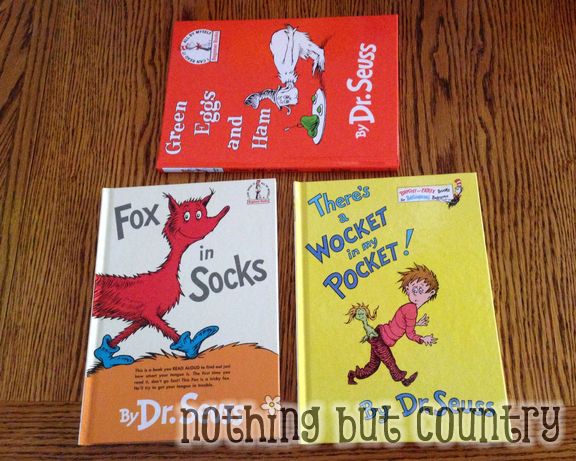 Every year I add 1 new Dr. Seuss book to our collection. This year I added 3. It was hard NOT to. Because the store had a sale buy 2 get 1 free. 🙂 So our collection grew quite a bit.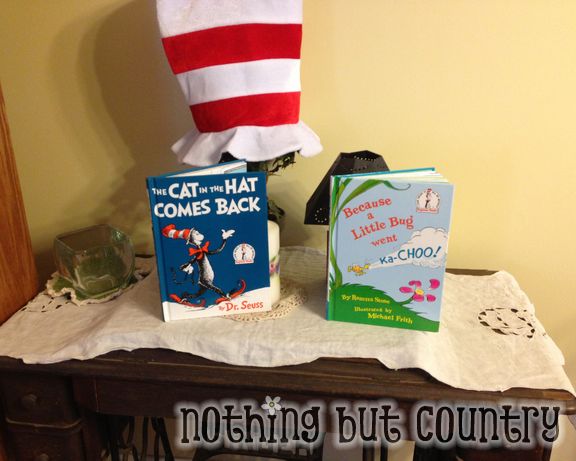 I got the Cat in the Hat- hat at my Dollar Tree last year. I found it just randomly there and had to buy more than 1 hat. So happy I did 🙂
This was our party. The kids loved it. Dinner was easy for me to make. It was very kid friendly. Not as healthy as I would have liked but a night off for some FUN kid food made it exciting for them.
My daughter had a friend join us for dinner. I had my mom join us. Parties are ALOT more fun with friends and family!!