This is a Sponsored post written by me on behalf of VTechKids. All opinions are 100% mine.

My 3 yr old nephew got 2 of the new Switch & Go Dino's by Vtech. Horns the Triceratops and Sliver the T-Rex He was so intrigued by them. We couldn't get them out of the packaging fast enough.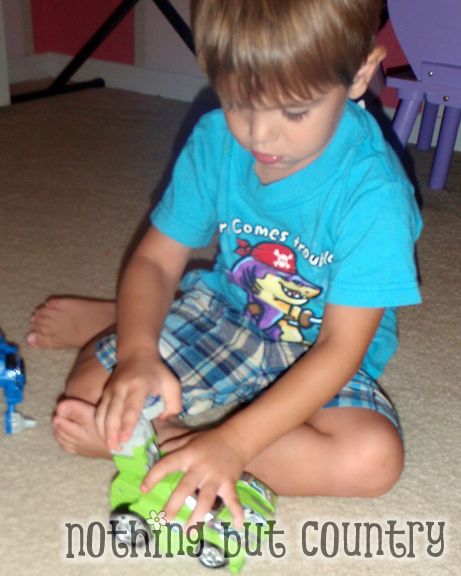 Vtech's new Switch & Go Dinos are like having 2 toys in 1. They are a really rad racer then into a ferocious dino. They both have the coolest faces.
You can switch out the faces on the LCD screen with a touch of a button. In the Race Car mode – you can switch out the drivers. Once my nephew changed it into a dino- he could select different eyes and faces.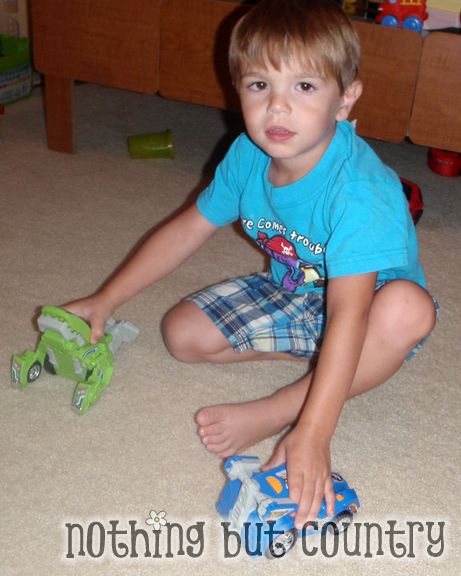 One of the coolest things for me is that the Dinos in their dinosaur voices give out educational facts about themselves. For example- Sliver will say things like "I am a carnivore, I eat Meat" and "My jaws can bite through dinosaur bones" and other cool facts about themselves.
But I must also say this isn't just a boy toy. My 7 yr old daughter couldn't keep her hands off of his new Switch & Go Dinos.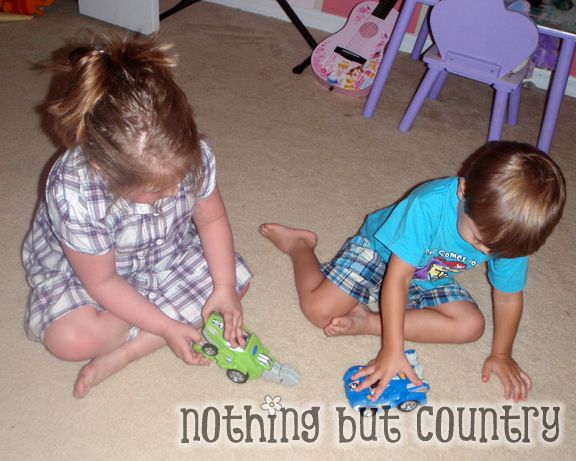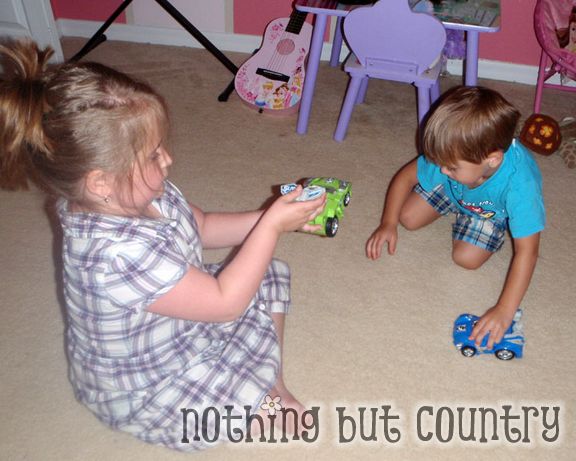 She jumped right in and wasn't very willing to give it up when it was time to go home. She enjoyed morphing the toys easily from Car to Dino mode. Switching out the faces. ROOOOARRRRR!!!!!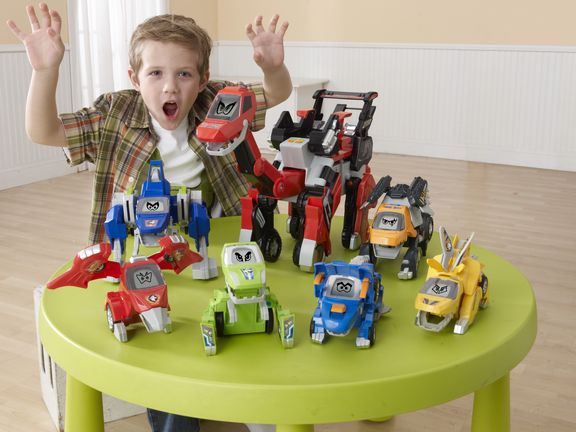 Switch & Go Dinos feature seven unique dinosaur/vehicle toys beginning at $15.99. Variants include:
– The four Starter Dinos – Sliver the T-Rex
, T-Don the Pteranodon
, Tonn the Stegosaurus
and Horns the Triceratops
– will be on-sale beginning May 21 exclusively at Amazon.com
and at VTechKids.com beginning June 18 for a suggested retail price of $15.99
– All Switch & Go Dinos will be on-shelf at major retailers beginning in Fall 2012, including the four Starter Dinos, as well as Attila the Ankylosaurus (SRP: $24.99), Span the Spinosaurus (SRP: $29.99), Brok the Brachiosaurus (SRP: $49.99)
These would make the PERFECT Christmas, Birthday and ANY holiday gift! They would even make a great incentive gifts for kids achieving a goal this summer!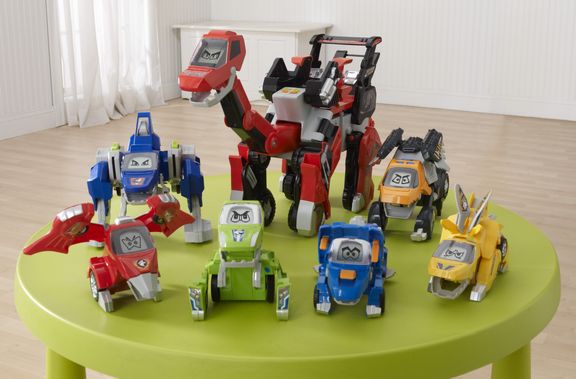 Aren't they the absolute coolest dinos ever? I personally love the green one which is – Sliver the T-Rex
. I would love to know which one of these Vtech Switch & Go Dino's you prefer.
Leave me a comment on your favorite one!! My nephew preferred the blue one – Horns the Triceratops
. I am going to have to get my daughter a set. She hasn't stopped talking about them since! Girls love fast cars too!! (And Dinos)
Be sure to stop by and see the new Switch & Go Dinos at Vtechkids.com and also Buy today on Amazon.