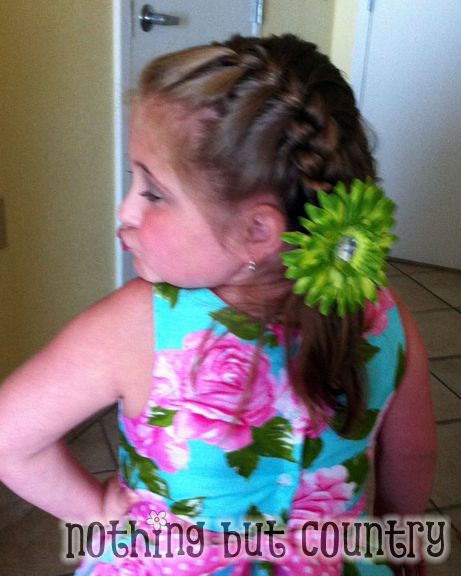 We went to a Wedding this week. I was ill prepared with what to do with my daughters thick mane of hair she has. The wedding was on the beach here in FL and we were in the temperatures of 90 +
I had a rubber band, 1 flower clip and a brush. That was it. I needed to get creative quick. (I also had a hair clip of mine I was using in my hair to keep it up off my neck in the heat I temporarily used)
Sorry for the Iphone Photos. I decided to take one photo before I started because really I had no clue what I was going to do till it all came together.
(Ignore the crazy hotel room mess- on vacation we get sloppy)
I washed my daughter's hair. Thank heavens they provided conditioner and shampoo. Because — YES mom forgot to pack that too. Washed it well with conditioner and dried it with a towel. Brushed it well. Then I just parted it down the side where her natural part was and then decided to come across the back to section it off. I used my hair clip to roll up the hair out-of-the-way.
This is an easy do if you know how to do a simple french braid. I simply did 2 french braids. All the hair that was NOT in the clip I started on the side of her head and worked around to the other side till I ran out of hair.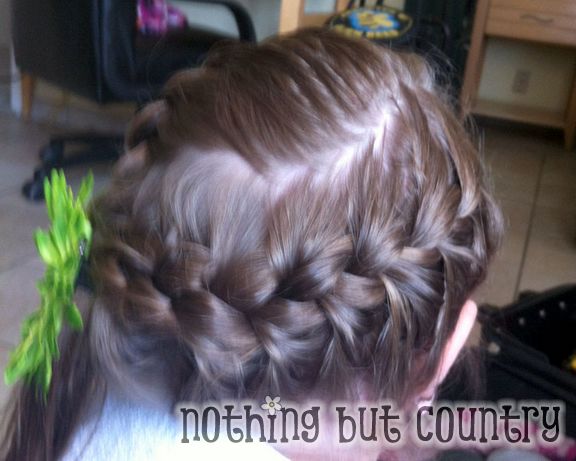 Once I finished the 1st french braid I wrapped it off with her 1 rubber band I had on hand.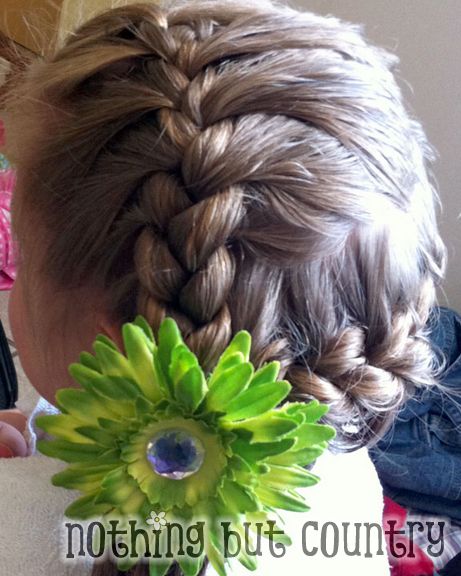 I then let down the part I sectioned off and french braided from the top down till I ran out of hair to gather and met where the 1st braid ended. I simply removed the rubber band from the 1st braid holding on and made a side pony tail combining the 2 braids together. Rewrapped the pony tail holder around the side pony tail.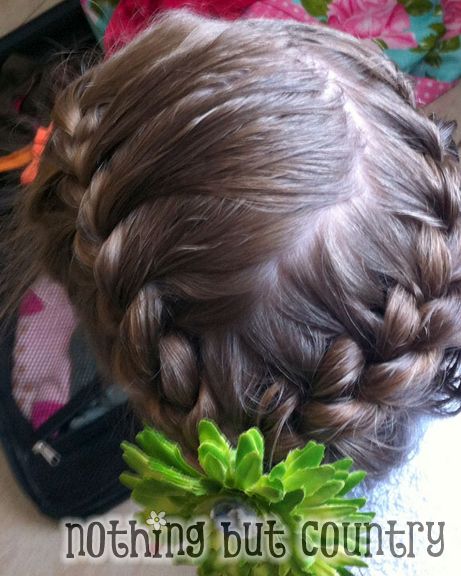 Once I tied it off I simply clipped on the green flower on the outside of the pony tail.
I was pretty impressed with myself. It generally made for a very cute and different hair style for the wedding and kept her COOL in the FL heat on the beach. It even withstood crazy 7 yr old dancing at the reception for 5 solid hours. I never had to use hairspray. That was my biggest worry, having not brought that how would a cute hairdo hold.
This held VERY WELL. I will be doing this again!!!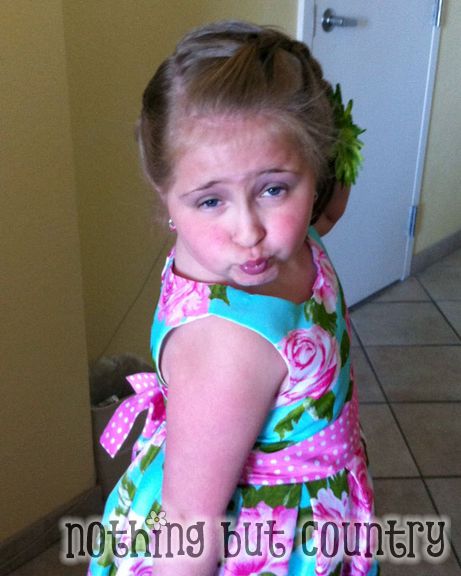 She felt very sassy and liked it quite a bit. I got many compliments at the wedding asking if I did her hair. 🙂  I am not much of a hair person so I was pretty proud of myself  for some last-minute efforts and not being very prepared. I remembered all the camera equipment (since we were the photographers) But I lacked in the mommy department in preparing the kids for the event too 🙂