We are totally taking advantage and topping by quite a few times this week to Jo-Ann's Fabrics and Crafts store. This week they have 50% and 40% off coupons on their Iphone app. I decided that this will be the summer my daughter and son (If he is not too busy with scouting/camping) To try out some new projects and learn a new skill.
Creativity For Kids Lots O' Loops Potholder Loom Kit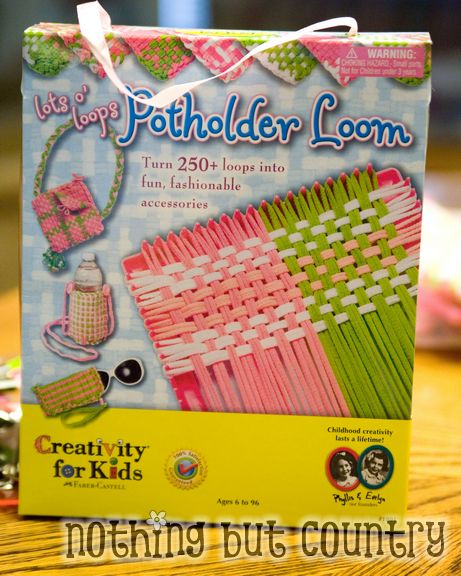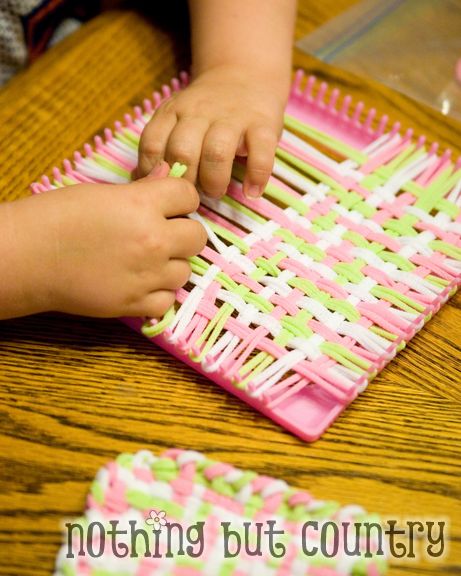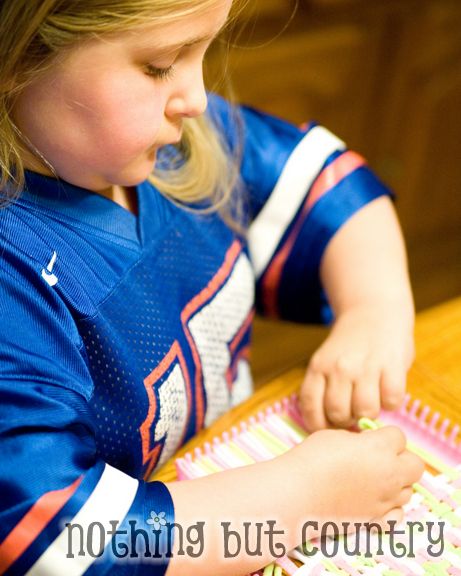 She is LOVING THIS. There are some really cute projects to make with the loom. She is working on making a purse and the sun glasses holder. She loves the colors (AS DO I)
She caught on to this project really quickly. She loves to make patterns so this is right up her alley. I only have to help her take it off the loom. It comes with buttons, and ribbon and tools to help the process too. CUTE KIT!! LOVE IT!!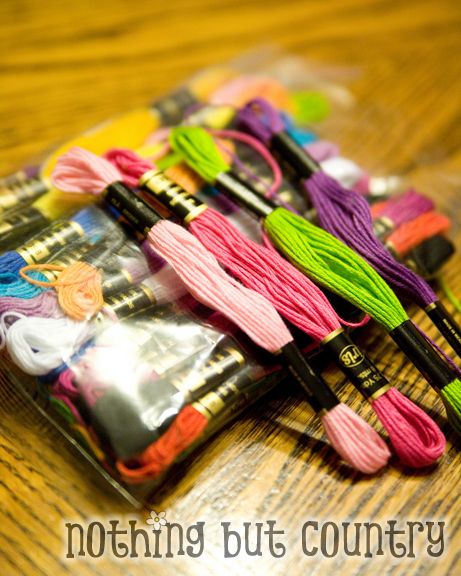 Such fun colors to choose from and teaching her to make friendship bracelets.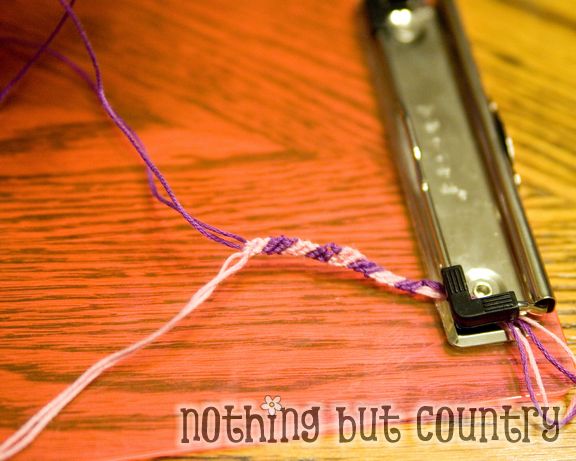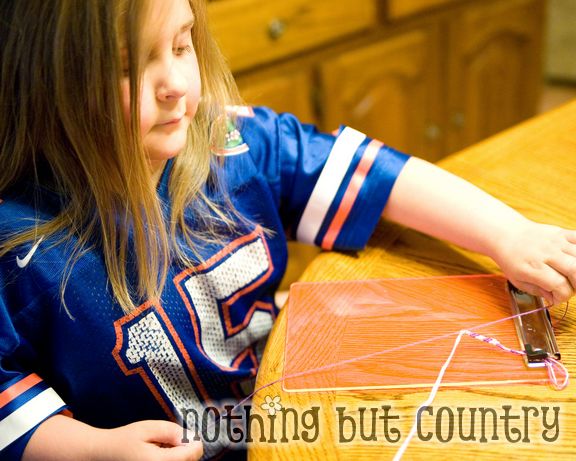 Picked out favorite colors, pulled out a clipboard we had on hand and sat down and showed her how to make friendship bracelets. There are alot of great video tutorials on this at YouTube.com We started with the simple 2 color candy stripe. We will add something harder later in the summer 🙂
Took her a little bit more time to coordinate her hands but she caught on. Even mom jumped in on this fun and making bracelets right along side with her.
Last but not least- as we have MORE to tackle this summer-
Quincrafts Learn To Sew Needlepoint Kit- Cat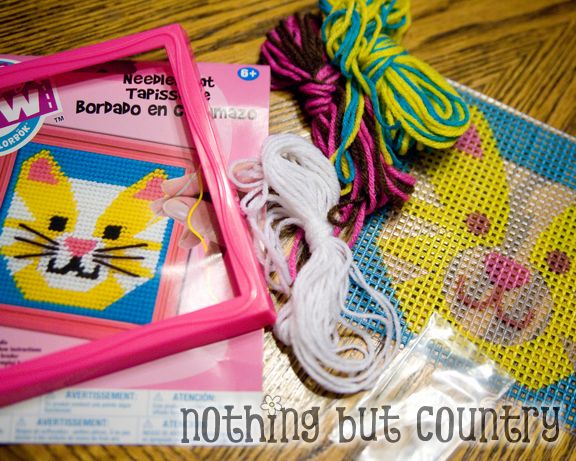 She is loving this one. She feels like she is realllly sewing. The instructions are easy and everything is included plus a sweet frame to frame it afterwards.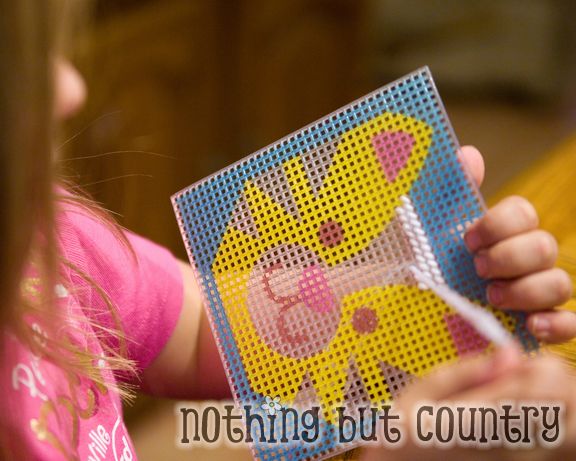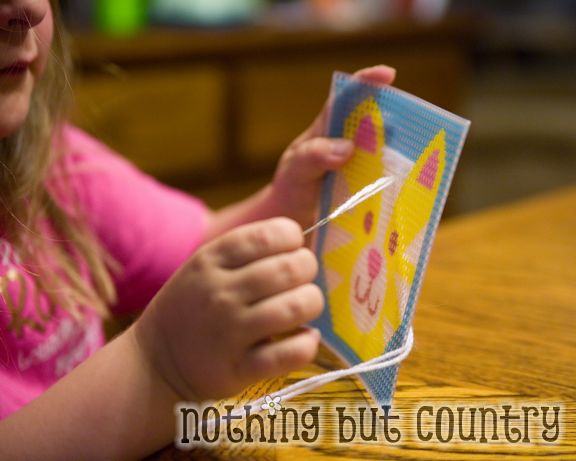 I love that it is a metal needle however it is not too sharp. She feels SPECIAL having a real needle. I love watching her concentration while she works on these projects.
Since it has been raining almost every day all day in Florida since the kids have gotten out of school. I am so glad we purchased a bunch of great craft kids. PLUS they didn't break the bank. AND 50% and 40% off at Jo-Ann's.
I am so glad they have an APP for that on my phone. 🙂  They have saved my tail this summer!! Plus alot of great memories are being made and she is learning a new skill and boosting her self esteem 🙂 WIN WIN for this crafty mama!!
**Jo-Ann's Crafts did not ask me to write this post– nor were we compensated for this post– all opinions and views are solely mine. We just love them and will keep crafting with them!**