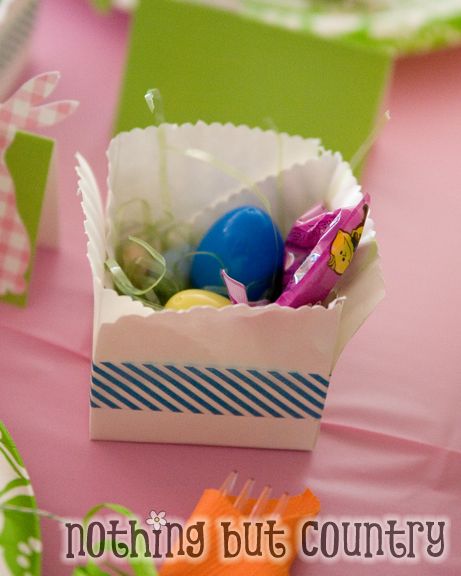 These cute paper plate baskets were so much fun!  Extremely easy.
I got the idea from – Sarah Hearts   Check out her site. Because she has a WONDERFUL video. You don't want to miss that video it explained exactly the HOW TO MAKE this basket.
All I used for this I got at Target
Paper Plates (200 only cost me 2.08)
Easter Grass – .49
Plastic Eggs and Candy – variation in price I already had both left over from another event
Washi Tape – Target sells cute paper tape. 4 rolls for 4.00
I could make hundreds of baskets on very little cost.
I also made everyone at the table at our Easter Dinner one of these sweet baskets filled with a few yummies in it 🙂
It served as a decoration to the table as well 🙂  I plan to make more of these baskets thru the year to hold favors in them for my daughter's birthday in a few months 🙂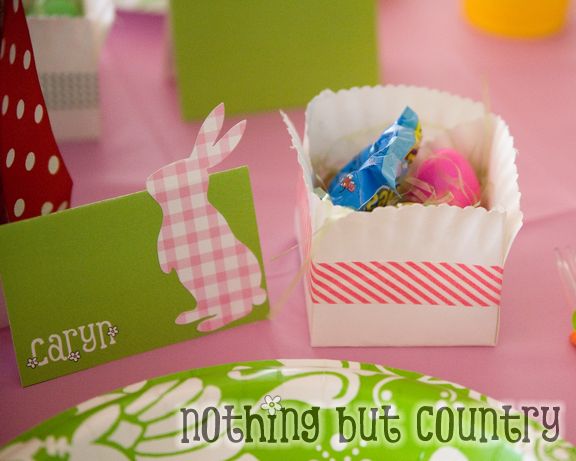 Aren't they too cute??