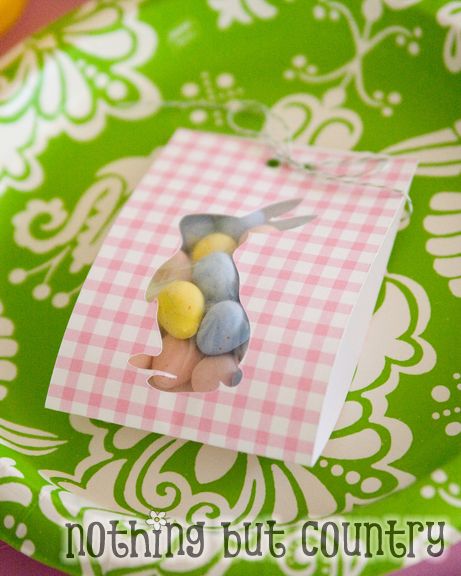 I gave each person that came to our Easter dinner one of these treats. I even gave them away to my Visiting Teaching sisters at church 🙂
I simply printed my own pink gingham paper on card stock. Used my silhouette to cut out a bunny and the outside  rectangle. Folded in half. Used a 3×4 zip top bag (usually found in the jewelry area of your craft stores- mine were found at Hobby Lobby)
I then simply printed out a green tag and used my punch with a sweet message on the back.
Added treats into the bag, then I put the bag inside of the folded card- lined it up used a hole punch to punch 2 holes a the top through all the layers.  Tied everything with bakers twine 🙂
Easy project. Came out so cute.
I found the bunny shape in Silhouette library for my machine.  Came with 3-4 different bunny shapes to use.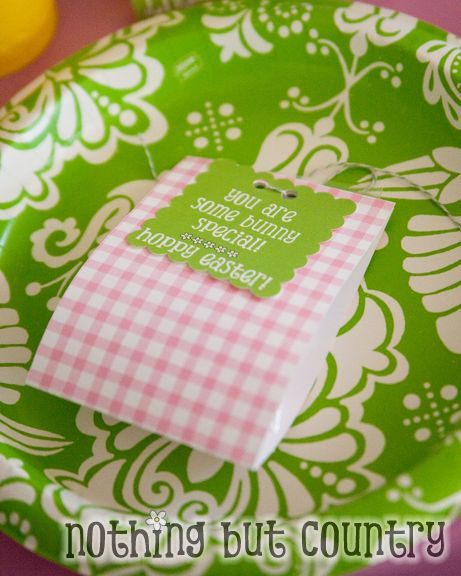 Everyone that received one loved it 🙂  Including myself 🙂
Cheap/Inexpensive gift when I have alot of people I want to gift to 🙂