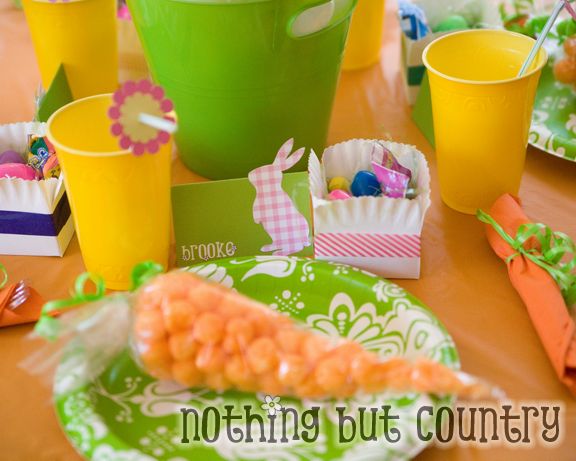 These carrots I put on the kids table were so easy.
I found the triangle bags 25 of them for 1.99 at Hobby Lobby
Got a huge bucket of cheese balls at target for 4.99 (I was able to make 25 carrots and have a few cheese balls left)
Green curling ribbon
I also used the same "some bunny special" tag as I did on the adults gift.
Simply filled the bag with cheeseballs. I did squish 1 of the cheese balls to fall down into the tip of the carrot. Tied it off with green curling ribbon and added on a tag. That's it.
My daughter gave these away to her classmates as well 🙂 They all loved it for a school treat 🙂
I will be making these again next year for her new class. They were very well received 🙂 (And too too cute!!)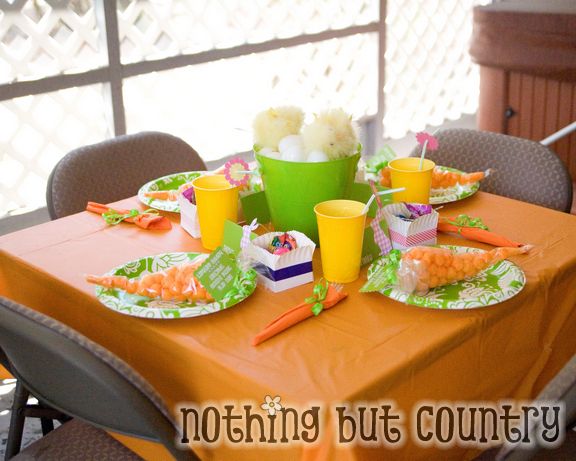 Kids table at our easter feast 🙂