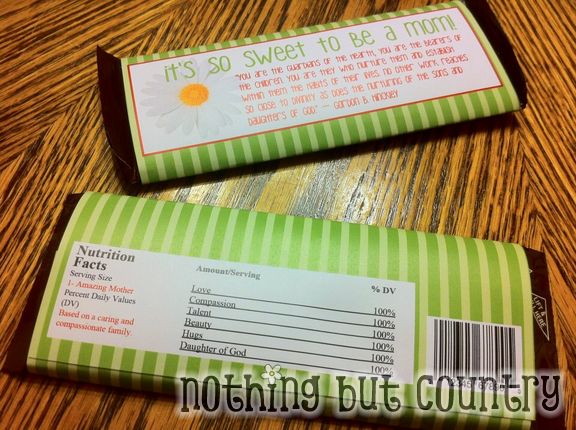 I always like to take a little something to the sisters I visiting teach.  I ran out of time making them something yummy. I usually like to bake for them 🙂
Sadly, I ran out of time baking. I read the lesson for the month and realized how great it is to be a mother.
I love chocolate and I think my sisters do too. So I designed a paper sleeve to go over a bar of chocolate 🙂 I am excited how it turned out and love to share it with you all. There is still plenty of time in February if you haven't gone to go visiting teaching your sisters.