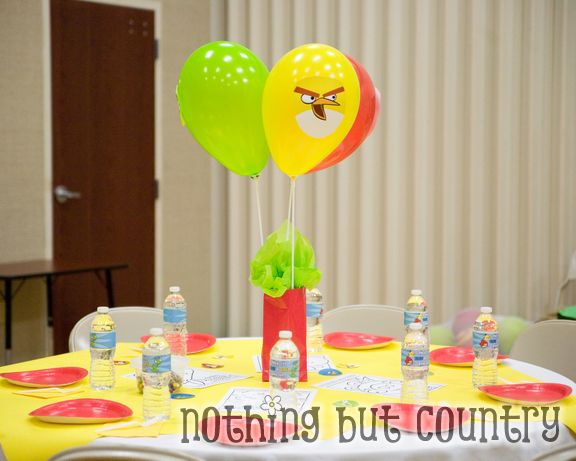 This year I wanted to plan something fun for the boys. So I did. I love the angry birds and was even more exited when they came to facebook. I don't play any other game but that. My "ME" thing as a mom.
Of course it's the perfect theme for Cub Scouts and families.  But– I needed more than just ANGRY BIRDS to be the theme. So we did it on teamwork.
I am going to share parts of the whole banquet over the next few days. I took 120 photos last night at the banquet.  And I would like to share some of my printables I created for it.
So today's post will just feature a few photos of the set up. I do want to give credit for the idea where it is due. – Natalie of www.natleme.com
Her post on her blog inspired alot of what I did. I tweaked a few things for ease and budget and time. But I have to thank her. She took the time out to answer questions for me and for that I am thankful to her.
So be on the look out for more photos on how I put together everything of this really fun Blue & Gold 🙂